Losing a loved one is one of the most difficult things to experience, and Batchelor Brothers recognizes that you should not have to go on this journey alone.

While we all handle loss in our own way, there are some common themes that you may experience on your road to healing. We are available to help you navigate the sometimes challenging emotions that arise as a result of loss. When you can understand your feelings and know that what you're experiencing is normal, the suffering can feel easier to endure.

Download our free resource guide, "When a Loved One Passes — Where to Start and How to Plan."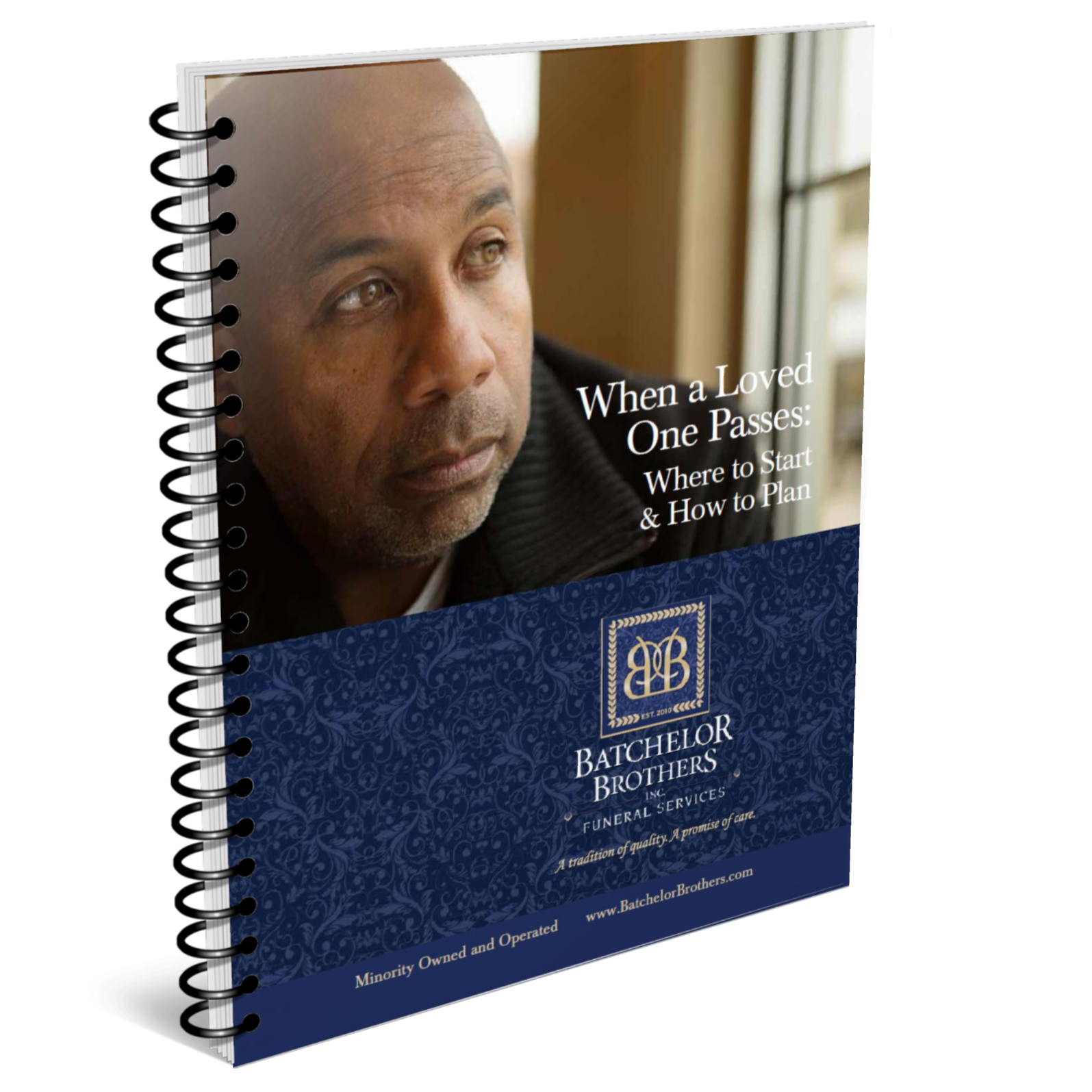 If you have just lost a loved one, are preparing for an impending death, or are looking ahead to the future, this planning guide is designed to help you cope with practical tasks during emotional circumstances. It provides supportive information and checklists to make a challenging time a little easier, along with the reassurance that we will be with you every step of the way.
Grief can be affected by many things: the age of the person who died, the circumstances of the death, the relationship with the deceased, and the number of losses one has experienced in their lifetime.

One's own life circumstances (employment, finances, support available) can also put added stress on individuals coping with loss. The important thing to remember is that you are not alone.

Working through your feelings of grief as they arise and seeking help as needed can have a true impact on the length of your grief, the amount of closure you feel, and the intensity of your suffering. Grief counselors are available to offer education on what to expect during the different stages of grief, to help you navigate difficult circumstances that often arise after losing a loved one, and to be a compassionate presence in this challenging time.
On this page we have included links to helpful free resources, and we encourage you to visit our blog, that also contains numerous articles to help with grief-related topics.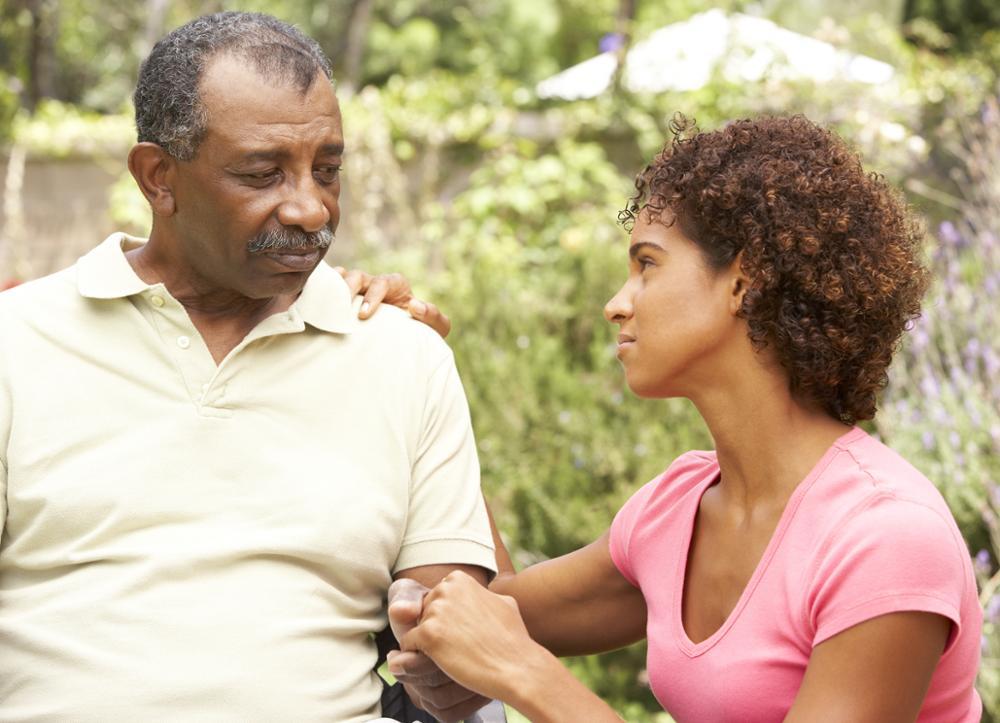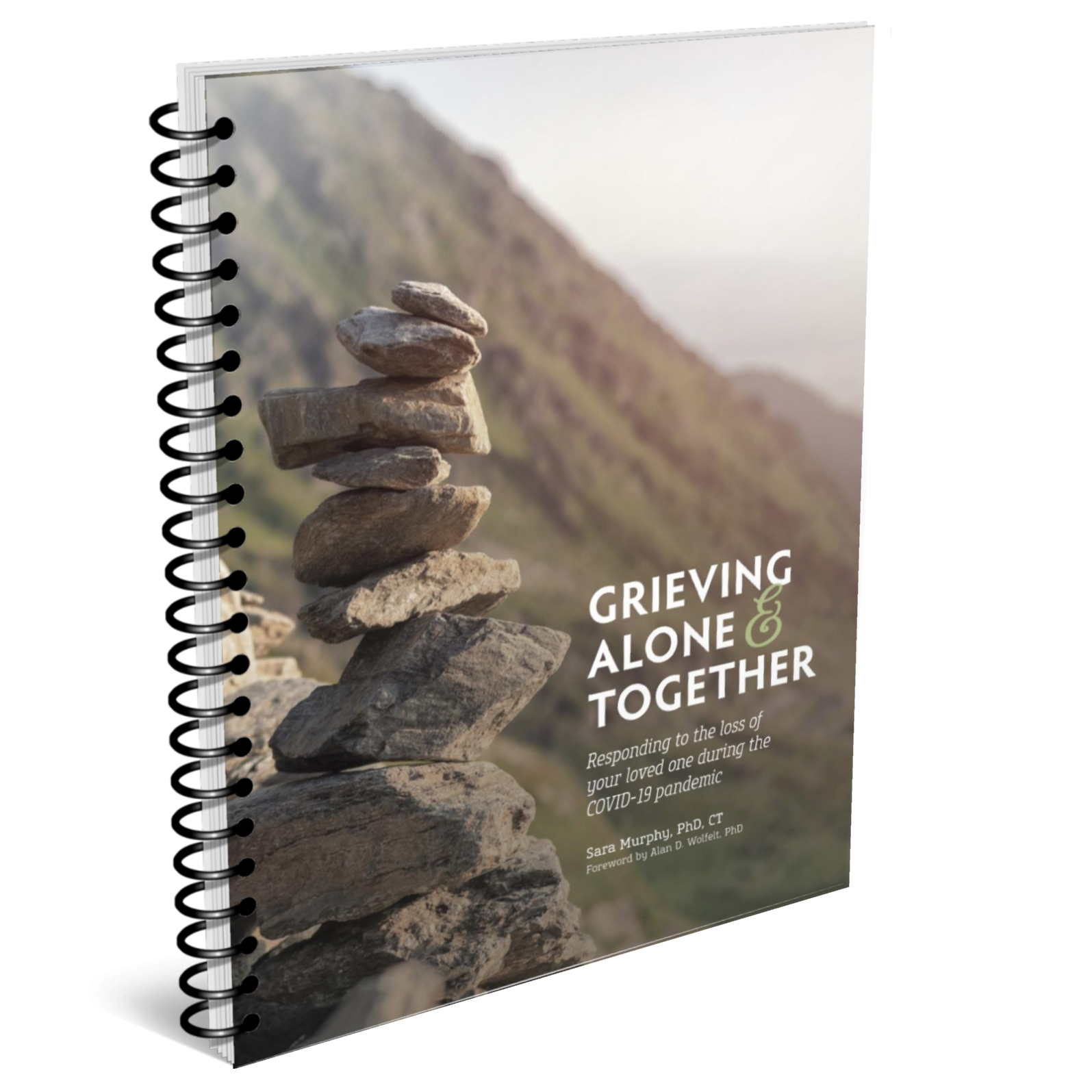 Grieving Alone and Together: Responding to the Loss of Your Loved One during the COVID-19 Pandemic 
by Sara Murphy, PhD, CT, with a foreword by Alan D. Wolfelt, Ph.D.
If you have lost a family member or loved one and are in need of immediate service, please do not use the form below. Instead please CALL US at the location nearest you (scroll down for phone numbers).

For less timely needs or general inquiries, feel free to fill out the form below and we will return your message within 24-48 hours.