Dealing with a COVID-19 Loss: What Not to Say to the Bereaved
Wednesday, June 10, 2020
Even in the best of times, it is difficult to know how to help someone grieve. In the wake of the COVID-19 pandemic, consoling a friend who has lost a loved one to the virus requires extra care and sensitivity.
The normal "rules" of mourning do not necessarily apply and these particular deaths create an intense and complicated grief that most of us cannot comprehend. You may have the best intentions, but it can be easy to send the wrong message. As you work to comfort those in this challenging position, we have compiled a list of phrases you should avoid, along with some suggestions for what you could say instead.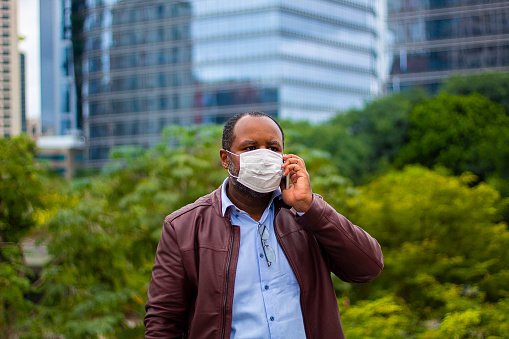 "I know how you feel."
You may have suffered losses in the past, but you cannot really know how someone else is feeling in their time of grief, especially since our present circumstances are so challenging and extraordinary. Due to the stay at home orders related to the coronavirus pandemic, bereaved people may not have been able to be with their loved one while they were ill or when they passed. In addition, they are likely to be dealing with other agonizing circumstances, such as concerns for their own health, the health of friends and family members, economic distress, and more, which you did not encounter. A better course of action would be listen to what the person who lost a loved one is saying and acknowledge their pain. For example, you could say, "I am so very sorry for your loss. This must be an extremely difficult time for you."

"Did they have a pre-existing condition?"
It is rude and insensitive to ask about medical conditions when expressing condolences. If your grieving friend wants to offer information about the details of their loved one's passing, that is their choice, but you should refrain from asking personal questions like these.

"Let me know if you need anything."
This open-ended statement is well-meaning, but it creates additional work for the one who is grieving. It requires them to think about what they need and then decide what they should assign to you. It also puts them in the position of having to ask for help, which most people struggle with. In addition, social distancing guidelines could make some mourners feel less inclined to reach out to others for support. Convey your sincere desire to help your grieving loved ones by offering assistance with a specific task, like helping to plan a virtual memorial or picking up the groceries.

"With so many people dying from COVID-19, at least you are not alone."
When someone has lost a loved one to this insidious virus, telling them that they are 'part of the crowd' does nothing to ease their pain. As a general rule of thumb, it is wise to avoid any phrase that starts with "at least" when expressing condolences. Phrases such as, "At least they didn't suffer long," or "At least you still have your mom," inadvertently minimize the suffering the bereaved is experiencing.
People tend to crave physical contact more than ever when they grieve. While the coronavirus pandemic continues on, it can be impossible to give a hug or loving touch. Use your words and supportive gestures as guiding lights for those who are going through a dark period, and encourage other friends and family members to do the same.
During these challenging times, demonstrating your support for those who have lost a loved one has never been more important. Please contact our caring staff for more ways you can help others through their journey of loss.
About Batchelor Brothers Funeral Services: As a leading African American-owned and operated funeral and cremation organization serving three states, Batchelor Brothers Funeral Services has provided a ministry of care to thousands of grieving families. We promise to provide our highest level of distinguished service and respect to families who entrust us to honor their loved one. In all aspects of the funeral process, we strive to be the absolute best and are honored to help preserve our clients' legacies for future generations. With two convenient locations serving North and West Philadelphia, as well as Drexel Hill, it is always our pleasure to be of service. Please visit our website for more information.
Previous Posts
When the weather turns frigid and the days grow short, it's a sure sign that cold and flu season is on the way. Winter is around the corner, signaling the battle cry against seasonal illnesses. It...