Understanding the Symbolism of the Most Popular Funeral Flowers
Tuesday, June 16, 2020
Before you tell the florist to "put something nice together" for a sympathy arrangement, give some thought to the message it's sending. Ideally, the arrangement should reflect the life of the person who has passed on and the relationship you shared.
Was he or she the love of your life? A treasured family member? A fond co-worker? The type of flower you select and its color can also express a range of sentiments. In the following article, we have compiled some helpful information about the language of flowers to aid you in making the best choices for your next condolence bouquet.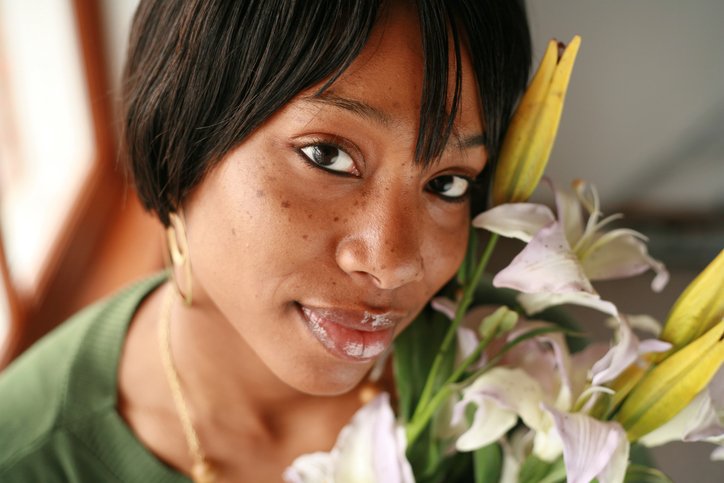 Lilies are commonly associated with funeral services. Evoking feelings of peace and tranquility, their simple beauty makes them a suitable choice for such an occasion. Although lilies come in a variety of shades, white lilies symbolize purity and are most often used for sympathy arrangements.
Gladioli carry several representational meanings. They are thought to embody traits such as strength of character, sincerity, and integrity, among others. These unique flowers can measure up to four feet in length, making them ideal for use in fan sprays, which are elegant arrangements often associated with traditional funeral services. Gladioli come in an extensive range of colors, including white, red, pink, purple, orange, green, salmon, and yellow.
Roses are among the most popular funeral flowers. Thought to represent reverence and purity, white roses are commonly found in sympathy arrangements. They may also be woven into casket sprays or tribute wreaths. Some people prefer red roses to show their deep and abiding love for the departed, while yellow roses symbolize respect and sincerity. Including a single rose in a bouquet is an expression of enduring love for the deceased.
Tulips are a symbol of renewal. These elegant and beautiful spring blossoms are believed to bring encouragement and hope to those who are grieving, making them a great choice to send as a sympathy gift. Yellow tulips represent cheerful thoughts; white tulips symbolize sympathy; and red tulips are a sign of abiding love.
Known for their longevity, carnations are a customary floral choice for funerals. They are available in many colors, each of which symbolizes a different emotion. Red carnations, for instance, signify admiration for the one who has passed. Pink carnations symbolize remembrance, while white carnations represent innocence.
Sometimes, non-traditional is the way to go. Exotic blooms are viable option for those who prefer something less conventional. The bird of paradise, for example, makes a stunning display, as does the fragrant hibiscus. Potted baskets can also make excellent memorial gifts or tokens of remembrance. They come in a variety of sizes and typically contain ivy or other dark greens along with sprays of colorful blossoms. These plantings symbolize the continuance of life after loss, which can be particularly comforting for the bereaved.
Flowers are an important part of funerals in the United States and throughout the world. While only you can determine which sympathy flowers reflect your taste and relationship with the individual who passed on, knowing their symbolism can help you convey a message that's appropriate, personal and meaningful.
No matter what type of floral arrangement you ultimately choose, it can create a special and fitting memorial for the departed. Our compassionate funeral directors are available to assist you in your selection. Please reach out to us anytime.
About Batchelor Brothers Funeral Services: As a leading African American-owned and operated funeral and cremation organization serving three states, Batchelor Brothers Funeral Services has provided a ministry of care to thousands of grieving families. We promise to provide our highest level of distinguished service and respect to families who entrust us to honor their loved one. In all aspects of the funeral process, we strive to be the absolute best and are honored to help preserve our clients' legacies for future generations. With two convenient locations serving North and West Philadelphia, as well as Drexel Hill, it is always our pleasure to be of service. Please visit our website for more information.
Previous Posts
When the weather turns frigid and the days grow short, it's a sure sign that cold and flu season is on the way. Winter is around the corner, signaling the battle cry against seasonal illnesses. It...