Dealing with Loss: Avoid Making Major Decisions While You're Grieving
Monday, July 27, 2020
When a loss occurs, many decisions must be made. There are choices about funerals, memorial services, burial, cremation, logistics relating to funeral services, and many others. While we may be able to muddle through them amid the shock of loss, the fact is that grief negatively impacts our mental, emotional and physical health. For this reason, The Mayo Clinic advises, "Don't make major decisions while grieving.
Grief clouds the ability to make sound decisions. If possible, postpone big decisions such as moving, taking a new job, or making major financial changes." Still, while you are trying to adapt to a new normal, you may feel the urge to make big life choices that can be unwittingly be influenced by the slew of emotions you are experiencing. If you are grieving the passing of a loved one, here are some life choices that you should consider putting on hold.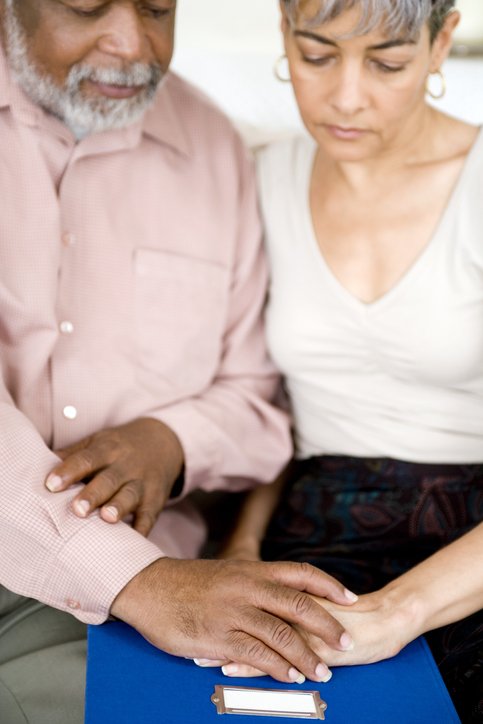 Relocation.
For many people who experience the loss of a loved one, particularly when it's a spouse, the notion of moving can be appealing. Remaining in the same house is difficult because memories are everywhere. However, moving is a massive undertaking that requires significant time, energy, and effort. Relocating while you are bereaved can create added stress during an already challenging time. It's best to wait at least six months to a year after the passing of a loved one before you considering a move to a new residence. You may find that it becomes easier to stay put, and if not, by then you will be a better mental and emotional state to tackle this major life change.
Financial changes.
The loss of a loved one can bring about a host of new responsibilities to the surviving spouse, including financial matters. If your partner always handled the money matters, it can leave you feeling frazzled and uncertain. You may also have to contend with credit card accounts, loans, insurance policies, and investments that belonged to your loved one. While you may feel a desire to simplify your financial situation, it is unwise to do so without professional guidance. If possible, delay making any major financial decisions for at least six months after the death of a spouse or close family member. Be sure to consult with a financial advisor in advance of any changes you are considering, as well.
Employment.
Returning to work after the death of a loved one is a difficult transition for many people. As a result, it can trigger the desire to make significant changes in employment. You may be tempted to leave your current job or even seek a new career altogether. While the thought of a major life change like this can be attractive, having a familiar routine is usually quite helpful for those who are grieving. It's best to keep this aspect of your life the same for at least six months after the death of a loved one. If you feel your current job is too taxing right now, consider asking your employer for a temporary leave of absence or if reduced hours are a possibility.
Keepsakes.
Everyone handles grief differently. Some individuals see mementos as constant reminders of their deceased loved one while others treasure them. Although your keepsakes may trigger sadness now, resist the urge to discard them. Once they are gone, you cannot get them back. If you find it too difficult to have certain items around, box them up and put them in storage for the time being. That way, you can reassess the situation when you are more removed from your grief. It's best to allow a minimum of six months to pass before you permanently discard any personal items to ensure that it's the right decision for you.
The grief that comes with loss can create immense emotional stress. That's why it pays to wait to make big decisions. Down the road, you'll benefit from having a calm, clear mind to make the best choices.
Grief is an ongoing process.
If you have questions or need additional support during your period of bereavement, our compassionate professionals are here for you. Please reach out to our caring team.
About Batchelor Brothers Funeral Services: As a leading African American-owned and operated funeral and cremation organization, Batchelor Brothers Funeral Services has provided a ministry of care to thousands of grieving families. We promise to provide our highest level of distinguished service and respect to families who entrust us to honor their loved ones. In all aspects of the funeral process, we strive to be the absolute best and are honored to help preserve our clients' legacies for future generations. With two convenient locations serving North and West Philadelphia, it is always our pleasure to be of service. Please visit our website for more information.
Previous Posts
When returning to work after a loved one's passing, expect to encounter a complex blend of emotions. Grief is a deeply personal journey, and it's important to remember that there is no right or wr...