Helpful Advice for Common Funeral Planning Challenges
Monday, August 24, 2020
Losing a loved one is among life's most difficult experiences.
Being prepared for this eventuality can relieve some of the initial anxiety and despair. But even with plenty of planning and forethought, loss inherently comes with a slew of obligations amid heavy emotions. Read on for valuable guidance to help you respond to some common funeral planning challenges.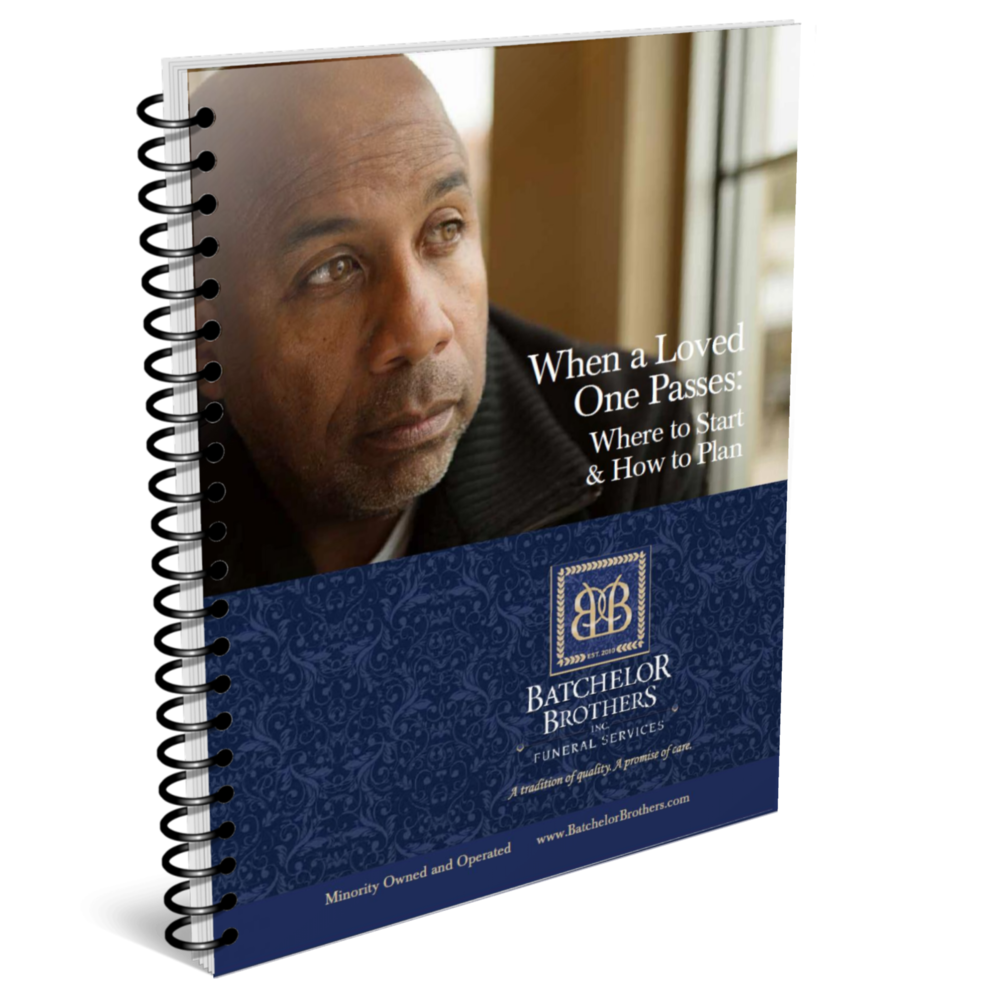 Obtain the necessary documentation.
The administrative aspects of planning a funeral can be a daunting part of the process. When a loved one dies, one of the first responsibilities you may have as the next of kin is to register the death. This protocol varies depending on how and where your loved one passed away. Having knowledge of his or her legal, personal, and medical affairs will also be important during the funeral planning process. If you are the executor of the estate, then your administrative responsibilities become even greater. In most cases, having access to your loved one's important documents, such as the will, bank account details, life insurance policies, etc. will be necessary. Locating the correct documents and completing the necessary paperwork is vital, even if it is tedious and time-consuming. Fortunately, your funeral director should be able to offer valuable guidance and support in this process. If you feel unsure about the administrative aspect of funeral planning, he or she can help you access the appropriate tools and resources.
Find creative solutions to budget constraints.
Funeral planning often feels overwhelming and it can be tempting to make snap decisions to get it over with as quickly as possible. Particularly if you are concerned about financial considerations, however, it's important to conduct adequate research. Choosing a compassionate, reputable funeral provider is the first step in a positive planning experience. The funeral home should offer an array of options to suit various budgets. Experienced funeral directors can even devise creative solutions to help you orchestrate a beautiful, fitting service that appropriately honors the life of your loved one without breaking the bank.
Handle family conflict in the right way.
If the departed did not leave behind a detailed funeral plan documenting his or her final wishes, you and your family members will need to make numerous decisions regarding the funeral arrangements. Not surprisingly, families often disagree on funeral and burial details, such as the type of service, who should give the eulogy, the location of the final resting place, and other important aspects. To avoid conflict, it's important to compromise. Depending upon the type of service you choose, there may be little time to finalize the funeral arrangements, so strive for cooperation and try to reach middle ground whenever possible. Maintaining a respectful, positive attitude sets a good example for other family members and alleviates additional conflict after the funeral is over.
Get the support you need.
"A funeral is not a day in a lifetime; it's a lifetime in a day". If you have ever lost a loved one or consoled a grief-stricken friend or family member, then you probably understand the meaning of this adage. People tend to mistakenly think that the funeral, cremation, or memorial service signifies the end of the period of bereavement. In reality, grief does not stop once the rituals, ceremonies, and traditions conclude. The myriad of decisions that must be made when arranging the funeral and the presence of loving, supportive family members and friends during the service often distract the bereaved from their grief response. It's not uncommon for those coping with the death of a loved one to experience the loss more profoundly after the funeral or interment. Your funeral provider can offer a wealth of resources, information, and other aftercare services that acknowledge the persistence of your grief in the weeks and months following the service. He or she may also offer personalized follow-up assistance or help you locate a grief support group in your area if you wish.
If you have questions or need additional support during your period of bereavement, our compassionate professionals are always here for you. Please reach out to our caring team.
About Batchelor Brothers Funeral Services: As a leading African American-owned and operated funeral and cremation organization, Batchelor Brothers Funeral Services has provided a ministry of care to thousands of grieving families. We promise to provide our highest level of distinguished service and respect to families who entrust us to honor their loved ones. In all aspects of the funeral process, we strive to be the absolute best and are honored to help preserve our clients' legacies for future generations. With two convenient locations serving North and West Philadelphia, it is always our pleasure to be of service. Please visit our website for more information.
Previous Posts
When returning to work after a loved one's passing, expect to encounter a complex blend of emotions. Grief is a deeply personal journey, and it's important to remember that there is no right or wr...