How to Have a Safe Celebration of Life: Creative Ways to Honor Your Loved One
Saturday, October 10, 2020
You want to honor your loved one during this time of physical separation, but how can you do it safely?
A celebration of life, also known as a remembrance celebration, is a memorial service that takes place weeks or months after it typically would. Although the body of the departed is not present, the event still serves to honor his or her memory while surrounded by beloved family and friends. It can incorporate time-honored traditions and rituals or it can be a completely unique affair that reflects your loved one's individuality. Here are some special ways to demonstrate your love and respect while maintaining a safe environment for everyone in attendance.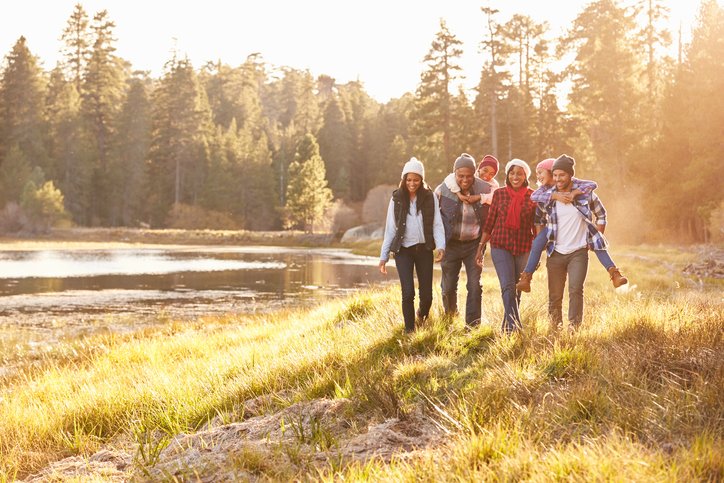 Think carefully about the location.
Do you feel confident hosting an indoor gathering with appropriate social distancing or would you prefer an outdoor event where space is less of a concern? Most funeral homes can accommodate both types of life celebrations and graveside ceremonies can be held outdoors at any time of the year. You could also consider an outdoor venue that reflects your loved one's preferences, such as a favorite park or beach.
Develop a theme.
Think about your loved one's preferred music, foods, passions, and hobbies. Use them to develop a theme for the celebration of life event. Was he an avid golfer? You might display his clubs, favorite golfing outfit, and trophies he was awarded. Did she enjoy baking? Whip up some of her favorite fare and give the recipe cards to your guests. From sports to crafts to gardening and beyond, there's no limit to the creative ways you can incorporate your loved one's interests into the event.
Create a loving video tribute.
With ample time to plan, you can carefully select the photos, video footage, and music that best tell your loved one's life story. Set a dedicated time for the video tribute to be played at the memorial event so everyone can give it their undivided attention. You may also wish to display a large framed photo of your loved one.
Design a legacy for future generations.
The celebration you plan marks the end of a life, but it can also be the beginning of a beautiful new family tradition. Within the service, consider including a special element that can be honored and repeated every year on the same day. A champagne toast, a poem or scripture reading of particular significance, or a candle lighting ceremony are all moments that can be used to create a lasting legacy for years to come.
However you choose to honor your loved one, be sure to follow established safety protocols.
Adhering to protective guidelines will enhance everyone's comfort and overall experience. Always do your best to maintain at least a six-foot distance from others. Choose non-physical greetings instead of hugs and handshakes. Funeral providers should encourage all visitors to wash their hands upon entering and exiting the facility to help maintain cleanliness. Hand sanitizer stations are typically located throughout the funeral home for easy access. Make sure guests know that they should not attend the event if they are feeling unwell or may have been exposed to COVID-19.
What mattered most to your loved one?
Think about his or her perfect day—the people, places, and things that made his or her heart sing. Then, use those ideas to craft a moving and deeply personal memorial.
We're here to help. If you have questions or need funeral planning guidance, our compassionate professionals are always happy to be of assistance. Please reach out to our caring team.
About Batchelor Brothers Funeral Services: As a leading African American-owned and operated funeral and cremation organization, Batchelor Brothers Funeral Services has provided a ministry of care to thousands of grieving families. We promise to provide our highest level of distinguished service and respect to families who entrust us to honor their loved ones. In all aspects of the funeral process, we strive to be the absolute best and are honored to help preserve our clients' legacies for future generations. With two convenient locations serving North and West Philadelphia, it is always our pleasure to be of service. Please visit our website for more information.
Previous Posts
When the weather turns frigid and the days grow short, it's a sure sign that cold and flu season is on the way. Winter is around the corner, signaling the battle cry against seasonal illnesses. It...