Get the Facts about Veterans' Burial Benefits
Sunday, October 25, 2020
Batchelor Brothers Funeral Services is proud to serve the military veterans in our community. The funeral benefits available through the U.S. Department of Veterans Affairs (VA) are many and varied, but they can also be confusing.
To help you and your family members fully understand the benefits the VA may entitle you to, we have compiled the following list of essential facts.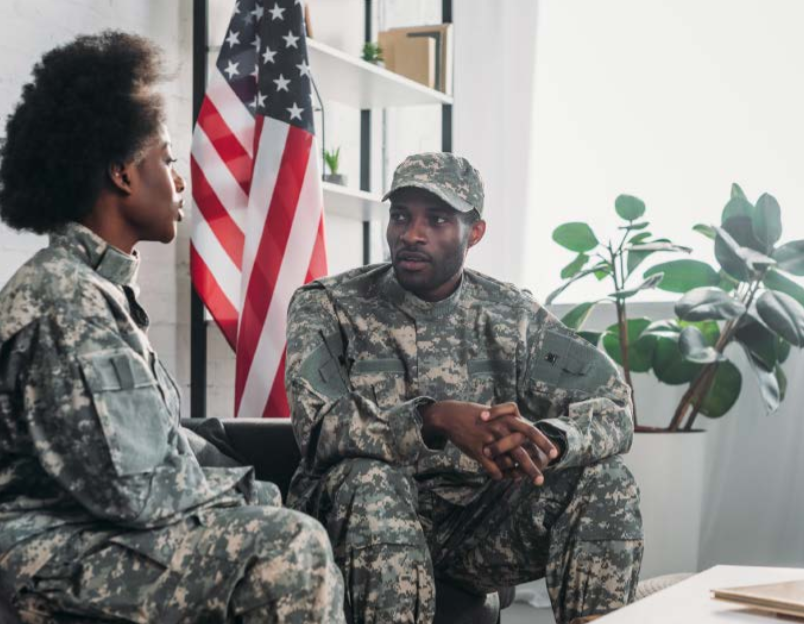 Documentation is required to verify military service.
A "Report of Separation from the Armed Forces of the United States," also known as "discharge papers" or the "DD214" report, must first be submitted to verify military service and determine eligibility for veterans' burial benefits. Your funeral director can assist you in securing this documentation.
The option to receive a military funeral honors ceremony is required by law.
Upon the family's request, every eligible veteran is entitled to receive military funeral honors at no cost. This ceremony, which includes the folding and presentation of the United States flag, the playing of "Taps," a rifle volley, and an honors detail with at least two military personnel, must be scheduled in advance. Batchelor Brothers Funeral Services works with various veterans organizations to assist in the provision of military funeral honors.
VA benefits do not cover all funeral or cremation expenses.
Numerous monetary, recognition, and service benefits may be available for honorably discharged military veterans. However, reimbursement for funeral or cremation service expenses is limited and generally only applies to veterans who: retire from the Armed Services; were disabled due to a service-related injury; or who passed away in a VA hospital or nursing home under VA contract.
Eligibility requirements exist for burial in a VA national cemetery.
Any member of the United States Armed Forces who die while on active duty or any veteran discharged under conditions other than dishonorable is entitled to burial in a VA national cemetery. This benefit includes:
An assigned gravesite (if space is available)
Opening and closing of the grave
A grave liner for casketed remains
A government headstone or marker
Perpetual care at no cost to the family
Cremated remains are buried or inurned in VA national cemeteries in the same manner and with the same honors as casketed remains. It is important to note that VA national cemeteries only allow arrangements to be made at the time of death and cannot be made in advance. Therefore, there is no guarantee that spouses or other family members will be buried side by side.
Headstones or markers for a burial space in private cemeteries are available.
Upon request, the VA will furnish a government headstone or marker for the unmarked grave of any deceased eligible Veteran in any cemetery around the world. Any deceased Veteran who was discharged from the U.S. armed forces under conditions other than dishonorable is eligible for this benefit, and it is provided at no charge to the applicant. Upright headstones, flat grave markers, and niche plaques for cremated remains can be provided. For assistance in securing, completing, and submitting the required documentation, please reach out to your funeral director.
A Presidential Memorial Certificate can also be requested.
This military honors program was initiated in 1962 by then-President John F. Kennedy. The Presidential Memorial Certificate (PMC) is a gold-embossed paper certificate that bears the current U.S. President's signature and honors the memory of honorably discharged, deceased veterans. Eligible recipients include the next of kin and loved ones of honorably discharged veterans. Your funeral director can assist your family in obtaining this certificate.
Batchelor Brothers Funeral Services is committed to ensuring that your loved one receives the distinguished military honors he or she so richly deserves. If you have questions or require assistance with arrangements, please contact our caring professionals.
About Batchelor Brothers Funeral Services: As a leading African American-owned and operated funeral and cremation organization, Batchelor Brothers Funeral Services has provided a ministry of care to thousands of grieving families. We promise to deliver our highest level of distinguished service and respect to families who entrust us to honor their loved ones. In all aspects of the funeral process, we strive to be the absolute best and are honored to help preserve our clients' legacies for future generations. With two convenient locations serving North and West Philadelphia, it is always our pleasure to be of service. Please visit our website for more information.
Previous Posts
When the weather turns frigid and the days grow short, it's a sure sign that cold and flu season is on the way. Winter is around the corner, signaling the battle cry against seasonal illnesses. It...