Grieving a Loved One During Thanksgiving? Try These Six Tips for Healing
Tuesday, November 10, 2020
Thanksgiving is a time to show gratitude for our many blessings. But for the bereaved, holidays can arouse feelings of grief even if the loss was some time ago.
If you find yourself feeling down as Thanksgiving approaches, there are constructive ways to ease your pain. Here are some tips to aid the healing process and rekindle your joy this holiday season.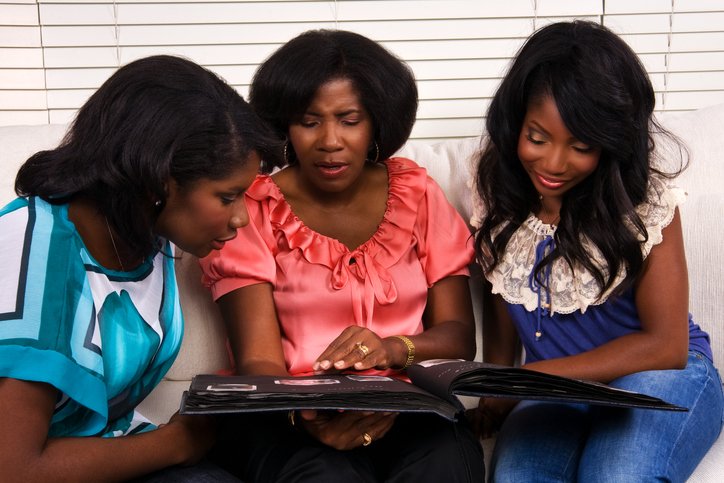 Allow yourself to take a break from too much togetherness.
Family members and friends are wonderful sources of support, but entertaining can seem overwhelming when you are emotionally depleted. While you may feel pressure to participate in holiday events, it's important to allow yourself time and space to recharge your batteries. Review your upcoming event calendar and figure out the best way to schedule in some break times. For example, you may decide to skip a gathering or two, or you may prefer to attend but for a shorter time.
Get to know your grief triggers.
They're everywhere, especially at this time of the year. Perhaps you notice that loved one's favorite sweet potato pie is missing from the dessert table or realize Dad's chair at the head of the table now sits empty. These acute reminders that life will never be quite the same tug at our heartstrings and cause a flood of emotion. Anticipating these catalysts and finding productive ways to disengage can make them easier to manage. Positive thinking, supportive conversation, and finding constructive distractions are useful strategies. Bereavement support groups can also be very beneficial in working through the stress of grief triggers.
Talk about the departed.
Your love for the one who passed away did not end when he or she left this Earth, so it's only natural that you carry it in your heart and mind. Talking about your departed loved one helps to keep their memory alive and can be very therapeutic.
Honor your loved one in personally meaningful ways.
At any time of year, remembrance is a wonderful gift. There is no 'right' or 'wrong' way to pay homage to the departed, so choose something that feels right for your family. You might decide to visit his or her resting place, prepare a favorite meal, make a charitable donation, or do something else. There's no shortage of ways that you can celebrate the life of someone who was so special.
Make a remembrance item.
This activity allows you to tap into your creativity, which can assist in reducing stress and coping with tough emotions. And it gives you the chance to lovingly remember the departed. What you decide to create is up to you. For example, memorial rocks are a beautiful way to decorate the garden and create a sacred place to remember family members who have passed on. If you are an excellent seamstress, you might decide to fashion a keepsake pillow from an item of clothing that belonged to the departed. If you are not the crafty type, a memory jar is a simple project. Jot down special memories of your loved one on slips of paper and store them in a pretty jar to share with future generations.
Seek out gratitude.
Yes, that's easier said than done, especially during times of emotional distress. But research shows that practicing gratitude—especially when we are feeling low—has real benefits. It helps shift the focus away from dwelling on the negative so that there's room to notice the positives. Emotional pain doesn't necessarily disappear when we focus on gratitude, but it can be soothed. Plus, it's Thanksgiving—the perfect time to dig deep and look for those silver linings that exist all around us.
We hope you find this information useful and that it helps you along your personal grief journey. If you have questions or need additional resources, please reach out to our caring team.
About Batchelor Brothers Funeral Services: As a leading African American-owned and operated funeral and cremation organization, Batchelor Brothers Funeral Services has provided a ministry of care to thousands of grieving families. We promise to provide our highest level of distinguished service and respect to families who entrust us to honor their loved ones. In all aspects of the funeral process, we strive to be the absolute best and are honored to help preserve our clients' legacies for future generations. With two convenient locations serving North and West Philadelphia, it is always our pleasure to be of service. Please visit our website for more information.
Previous Posts
When the weather turns frigid and the days grow short, it's a sure sign that cold and flu season is on the way. Winter is around the corner, signaling the battle cry against seasonal illnesses. It...