Siblings and Grief: Five Ways to Heal After Loss
Tuesday, December 1, 2020
They are our first playmates, rivals, and friends. Siblings enjoy a unique relationship that cannot be duplicated.
Losing a sibling can be devastating yet this grief is often overshadowed in our society. We tend to think of the bereaved spouse, the parents who mourn a beloved child, or the offspring who lost a loving parent. Siblings may believe their grief is not as justified or as painful, leading them to deny their feelings of loss. However, this approach to grief does not lead to acceptance and resolution. Here are five healthy ways to cope with the passing of a sibling and get on the path to healing.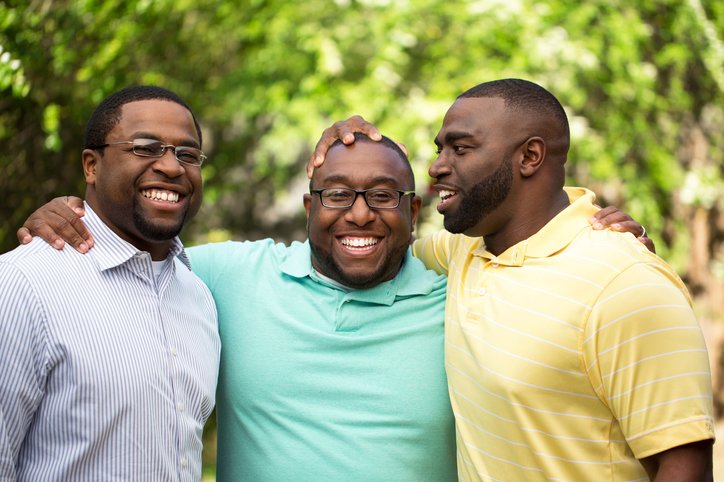 1. First and foremost, forgive yourself.
The relationships we have with our siblings are often complicated and filled with competition, disagreement, and resentment. But that doesn't mean we don't love our brothers and sisters. Forgive yourself for any unkind things you did or said. In the wake of significant loss, emotions can also be raw and confusing. Guilt about unresolved conflicts is common, as are feelings of abandonment. Recognizing that these emotions are normal and in no way diminish our love for a departed sibling is an important first step in self-compassion.
2. Practice proper self-care.
The death of a loved one is emotionally and physically draining. Healthy habits tend to go out the door, so make an effort to nurture yourself. Eat nutritious foods, get adequate rest, participate in favorite activities, and exercise. Feeling extremely sad is a normal reaction but if it doesn't lessen over time or it begins to affect your daily life, ask your doctor about grief therapy.
3. Find ways to honor your sibling.
Think about what was important to your brother or sister and find a way to act on it. For example, you may decide to make a memory book with pictures, stories, or other mementos contributed by various family members. Or you could opt to volunteer at a charity that was meaningful to him or her. You could even go digital and create a memorial page on social media so that people can share funny stories and favorite memories of your sibling. Paying tribute is a therapeutic way to express grief and remember your beloved family member.
4. Seek out the support you need.
If can be more comforting to share feelings of grief with others who have experienced a similar situation. Joining a support group for those who have lost a sibling can help you meet people who have also endured this kind of loss.
5. Take your time.
Sibling relationships can be among the closest we will ever experience. Give yourself as much time as you need to mourn and recover from this loss. Because sibling loss is so misunderstood, you may receive messages that make you feel that you are wallowing in your grief. However, the goal should not be to "get over" the loss of a sibling. It should be to move on when you are ready while always keeping your brother or sister alive in your heart.
You have the right to grieve the loss of your sibling. Well-meaning family members and friends may not fully understand the role he or she played in your life so it's important to communicate that you need their support. And remember to be there for others who experience the passing of a beloved sibling.
You are not alone in your pain. If you need additional support, have questions, or just want someone to talk to about the grief you're experiencing, please reach out to our caring team.
About Batchelor Brothers Funeral Services: As a leading African American-owned and operated funeral and cremation organization, Batchelor Brothers Funeral Services has provided a ministry of care to thousands of grieving families. We promise to provide our highest level of distinguished service and respect to families who entrust us to honor their loved ones. In all aspects of the funeral process, we strive to be the absolute best and are honored to help preserve our clients' legacies for future generations. With two convenient locations serving North and West Philadelphia, it is always our pleasure to be of service. Please visit our website for more information.
Previous Posts
When the weather turns frigid and the days grow short, it's a sure sign that cold and flu season is on the way. Winter is around the corner, signaling the battle cry against seasonal illnesses. It...