The Must-Have Guide to Parenting through Grief
Wednesday, December 9, 2020
There's nothing quite like the journey through loss. It can trigger an onslaught of emotions that impact the ability to parent with a level head.
Profound sadness and stress may diminish patience and disrupt daily routines. But as a grieving parent, you can't put your children on hold while you tackle your feelings. They need guidance and stability, particularly if they are also dealing with the loss of a loved one. In this article, we have compiled some helpful guidance for parenting through the grieving process.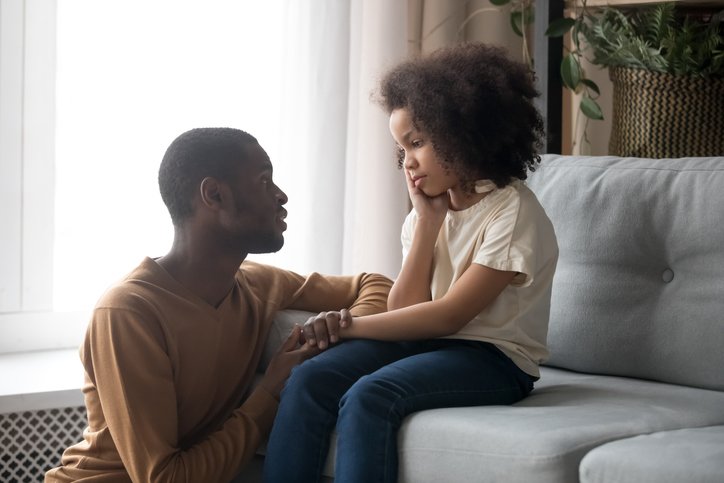 Don't hide your feelings.
Licensed psychotherapist and author Christina Steinorth says that many parents try to 'be strong for the children' and conceal their feelings of grief. But that's not the best way to go about it, she cautions. Especially when the children are also grieving, it is helpful for them to see how adults process those feelings. While wanting to shield your children from unhappiness is natural, it's better to be honest and let them know it's OK to be sad during times of great loss. Depending on the age of the child, they may understand and process their feelings differently but will look to you and other adults for guidance.
Maintain connections with other supportive adults.
During periods of bereavement, it is important for parents and caregivers to establish an encouraging network. That may mean other family members, close friends, clergy or a community of worship, or a counselor. Forging these connections to other supportive adults provides an outlet for you to discuss your grief in its complex fullness.
Be accepting of differences in grieving processes. Each person's way of mourning is unique, and that includes children. Even in the same family, children may mourn differently. One child may want pictures and keepsakes of the person who passed away, while another may be uncomfortable with these reminders. Your youngest may want to quietly read in his room for hours at a time, while your eldest may prefer to talk and write about her feelings. Permit your children to grieve in personally comfortable ways and don't assume that what holds true for one child will be the same for another.
Create and preserve fond memories of the departed.
Children sometimes worry that they will forget the person who passed on, especially if they are quite young. Recognizing and remembering special attributes of the deceased is also part of the healing process so make this a family mission. Work to keep your loved one's memory alive through stories, pictures, and everyday conversation. Make his or her memory a part of holidays and other occasions by creating special tributes. Your children may wish to have a physical reminder of the person who passed away, such as a picture or personal object that they can keep in a special place. Research suggests that creating new bonds to the deceased can provide comfort and solace, so find new ways to honor and remember him or her
Parenting can be difficult when you're facing the emotional challenges of grief and loss. If you need more guidance or additional support for yourself or your grieving child, please reach out to our caring team. It is always our privilege to assist you.
About Batchelor Brothers Funeral Services: As a leading African American-owned and operated funeral and cremation organization, Batchelor Brothers Funeral Services has provided a ministry of care to thousands of grieving families. We promise to provide our highest level of distinguished service and respect to families who entrust us to honor their loved ones. In all aspects of the funeral process, we strive to be the absolute best and are honored to help preserve our clients' legacies for future generations. With two convenient locations serving North and West Philadelphia, it is always our pleasure to be of service. Please visit our website for more information.
Previous Posts
When the weather turns frigid and the days grow short, it's a sure sign that cold and flu season is on the way. Winter is around the corner, signaling the battle cry against seasonal illnesses. It...