Struggling to Cope with the Loss of a Beloved Pet? Here's Some Helpful Guidance
Sunday, January 24, 2021
The loss of a pet can be profound and the grief is very real. Animals provide companionship, acceptance, emotional support, and unconditional love.
These relationships are special, so it's understandable that when our pets pass on, it can be quite painful. If you are processing the passing of a beloved animal friend, here are some strategies to help you work through your grief.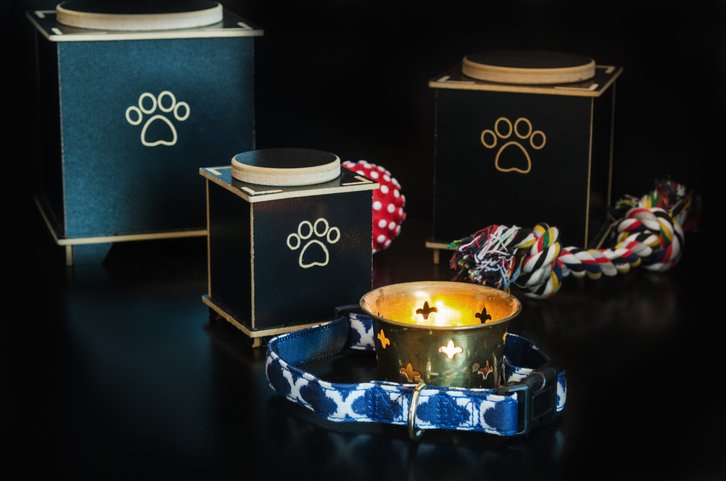 Don't minimize your sorrow.
Allow yourself to feel all of the emotions that come with loss, and do not worry about how quickly or slowly you are moving through the stages of grief. There is no right or wrong way to grieve so do whatever is necessary to care for yourself during this challenging time. That may mean taking some time off from work or school; spending time alone or preferring to be in the company of friends; investing in self-care routines; or getting grief counseling. Do what comforts your heart and remember to be gentle with yourself along the way.
Know that you gave your pet a wonderful life.
Particularly in situations where euthanasia is involved, emotions of guilt are common. The choice to end a pet's suffering can be an agonizing one. It is important to remember that you gave your friend the very best life possible and that he or she was lucky to be paired with someone who adored them so much. Trust that you and your veterinarian made the best possible choice for your companion's ultimate well-being and rest in the knowledge that their suffering is over.
It's OK to talk about your pet.
In fact, you really should. Speaking of your beloved friend and sharing happy memories can be a healing balm to an aching heart. If a friend or loved one is dealing with the death of a pet, don't be afraid to broach the subject. Acknowledge the loss and ask them if they would like to talk about their furry companion.
Create a ceremony to pay homage to your pet.
Honoring your treasured animal's memory can provide a sense of closure. If you have children, involve them in the service. Allow them to say a few words or include them in creating a memorial. Consider keeping your pet's memory alive by planting a special tree, installing a plaque in the yard, or donating to a favorite animal charity in his or her honor.
Remember that social support is crucial.
In dealing with any type of grief, we need to rely on our support systems. When a pet passes away, you might feel embarrassed about the severity of the heartbreak you are experiencing but that will only add to your distress. Going it alone and not disclosing these feelings to your friends and family complicates the process of recovery by making it more lengthy, complex, and lonely.
Consider finding a pet support group.
Ask your veterinarian or local animal shelter about pet support groups in your area. These get-togethers—whether in-person or virtual—offer the opportunity to be in the company of others who can truly empathize with your loss.
We hope this information is comforting as you travel your grief journey. If you have questions or require additional resources, we are always here for you. Please contact our caring team anytime.
About Batchelor Brothers Funeral Services: As a leading African American-owned and operated funeral and cremation organization, Batchelor Brothers Funeral Services has provided a ministry of care to thousands of grieving families. We promise to provide our highest level of distinguished service and respect to families who entrust us to honor their loved ones. In all aspects of the funeral process, we strive to be the absolute best and are honored to help preserve our clients' legacies for future generations. With two convenient locations serving North and West Philadelphia, it is always our pleasure to be of service. Please visit our website for more information.
Previous Posts
Going through a loved one's belongings after they have passed away is often difficult but you can make the process easier. Just as there is no right way to grieve, there is no specific time that y...