Celebrating Black History Month During COVID-19: Six Meaningful Ideas for You and Your Family
Saturday, February 6, 2021
February marks the start of Black History Month, a federally-recognized celebration of the many contributions of African Americans.
This year's theme, "Black Family: Representation, Identity, and Diversity" explores the wide variations of Black family life—from single- to two-parent households, as well as nuclear, extended, and multi-racial. This diversity provides a rich tapestry for exploring the past and present. Despite the pandemic, you can still take part in educational and inspiring commemorative events. Here are some ideas we think you and your loved ones will enjoy.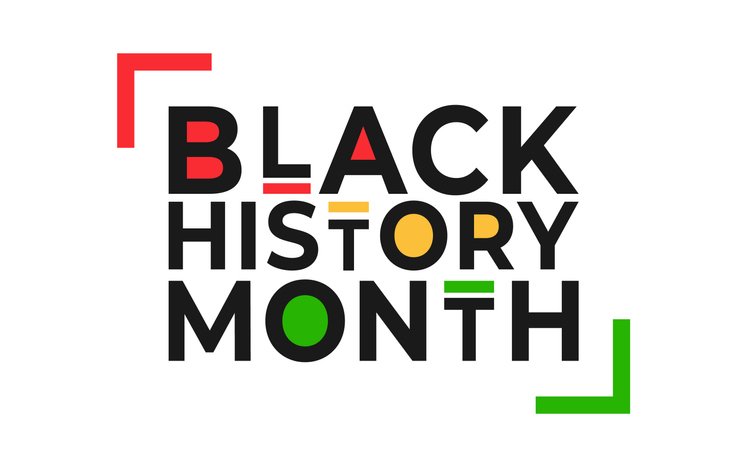 Tale a virtual museum tour.
History comes alive in museums and many of these institutions have planned special online events surrounding Black History Month:
In addition to its permanent collection available online, The African American Museum in Philadelphia is hosting two timely virtual exhibits. Through His Eyes: Youth Activism in the Civil Rights Era in Philadelphia is a collection of photographs of Black youth that bring attention to young activists who went overlooked during the Civil Rights Movement. Works by nine artists in Rendering Justice are part of a collaboration with Mural Arts Philadelphia's Reimagining Reentry program. The partnership examines the criminal justice system and supports formerly incarcerated artists.
Although the Smithsonian National Museum of African American History & Culture is currently closed to visitors, it is hosting an array of fascinating virtual programs throughout the month. In addition to book discussions and poetry readings, programming on prison reform, social justice, a Wikipedia Edit-a-Thon, and Friday youth-focused activities are included.
The African American History Month Virtual Museum is a collaborative project of the Library of Congress and the National Endowment for the Humanities, National Gallery of Art, National Park Service, Smithsonian Institution, United States Holocaust Memorial Museum, and U.S. National Archives and Records Administration. In addition to important historical information, it contains hundreds of relevant exhibits and collections, audiovisual tools, images, and educational materials.
Support local African American-owned businesses.
In and around the City of Brotherly and Sisterly Love, support of Black culture takes place all year long. You can take additional positive social and economic action by shopping in-person or online at Black-owned independent businesses, which are disproportionately at risk of closure due to the COVID-19 pandemic.
Curl up with a good book.
Bookstores, libraries, and online shops are brimming with amazing literary works. Find a book about Black history you've never read to gain a new perspective. Favorites include I Know Why the Caged Bird Sings by Maya Angelou, The Hate U Give by Angie Thomas, and How to Be an Antiracist by Ibram X. Kendi.
If you are a business owner, you don't want to miss Black History Month Program 2021.
On February 24th from 6 PM to 8 PM, join this virtual event designed to help African American business owners maximize their economic opportunities. Sponsored by the U.S. Black Chambers (USBC) and USBC Community Economic Development Corporations (USBC-CEDC), in partnership with Wells Fargo and the Minority Business Development Agency (MBDA), the event highlights the efforts the USBC is making to increase access to capital for Black-owned businesses. The conference will provide attendees with a look back at Black history and celebrate the accomplishments of businesses large and small, especially amid the pandemic. Companies and chambers from across the country will share the secrets to their financial success. There is no cost to attend but registration is required.
Tune in to special programming on PBS.
The nonprofit network will air a host of documentaries and digital shorts that highlight the richness of the Black experience in American history. Visit the site to see previews of films premiering this month as well as a dozen films you can stream to commemorate Black History Month.
Immerse yourself in local African American history.
Our nation's birthplace is home to the founding church of the African Methodist Episcopal denomination (Mother Bethel A.M.E.), the country's first major museum devoted to African American history (The African American Museum in Philadelphia), and much more. Explore the guide to the Philadelphia museums, landmarks, galleries, churches, and other sites that tell of the successes, struggles, and contributions of African Americans through the centuries. Many attractions are currently only open on select days and with limited hours, so be sure to check the hours of operation in advance of your visit.
Black History Month is a time to honor significant African American achievements and unite to create a promising future. If you are seeking additional resources for Black History Month or wish to learn more about the services we provide, please contact our caring professionals anytime.
About Batchelor Brothers Funeral Services: As a leading African American-owned and operated funeral and cremation organization, Batchelor Brothers Funeral Services has provided a ministry of care to thousands of grieving families. We promise to provide our highest level of distinguished service and respect to families who entrust us to honor their loved ones. In all aspects of the funeral process, we strive to be the absolute best and are honored to help preserve our clients' legacies for future generations. With two convenient locations serving North and West Philadelphia, it is always our pleasure to be of service. Please visit our website for more information.
Previous Posts
Going through a loved one's belongings after they have passed away is often difficult but you can make the process easier. Just as there is no right way to grieve, there is no specific time that y...