Writing the Perfect Obituary isn't Hard if You Follow These Pointers
Sunday, February 21, 2021
Obituaries come in all types and sizes. They can be long or short, elaborate or basic, entertaining or straighforward.
At one time, death notices contained only essential information: who passed on, the date, surviving family members, and details about the funeral or memorial service. But today, obituaries have become a place to celebrate and honor the life of the departed. They have evolved into moving pieces that can be riveting, heartwarming, and even amusing. Everyone has a life story to tell, but it takes some effort to put it together in a meaningful way.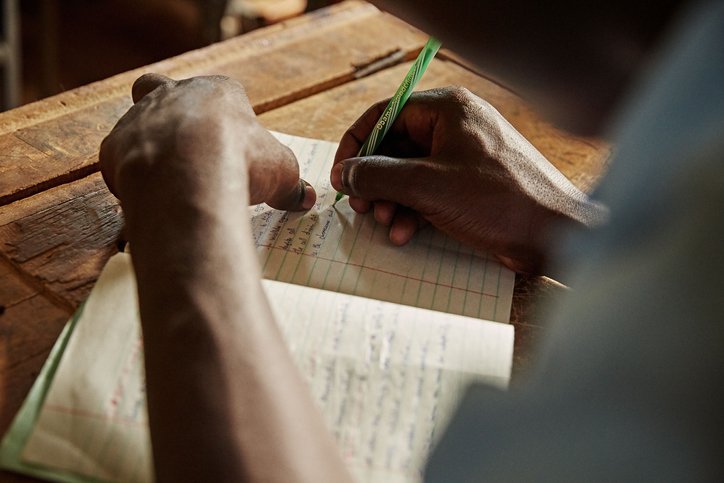 Are you in the position of writing an obituary for a loved one?
If so, it is normal to feel a bit overwhelmed by the task. This kind of emotional undertaking can be a little intimidating, especially if you have never written one before. However, crafting an obituary can also be a deeply healing experience. Recalling fond memories and creating a public tribute to a beloved family member or friend is a wonderful help when dealing with grief. Here are five tips can help you create an obituary that will honor the departed in a most memorable and meaningful way.
Start by deciding what information you want to include.
The amount of information included in an obituary is entirely up to you and depends on how many personal details you wish to publish. The basics typically include:
The full name of the departed, including maiden name or nickname
Date and location of passing
Cause of death (optional)
Names of surviving family members (optional)
Details of the funeral service, if public
If applicable, the name of the charity to which donations should be made in lieu of flowers, along with contact information or a link to the website
Additional biographical information may also be included, such as:
Date and place of birth
Date and place of marriage and name of spouse or partner
Educational history, including schools attended and degrees or honors received
Military service, including any honors or awards received
Employment history, including positions held, awards received, or special achievements
Membership in organizations
Special accomplishments
Hobbies and interests
Refrain from using the cookie-cutter approach.
Although there are some standard elements included in a final tribute, it's best to avoid simply listing a bland collection of dates and milestones. Traditionally essential highlights are important to mention, but standout obituaries expand on these moments with compelling descriptions that are appealing to readers.
Try to capture the nature of the departed.
Work with your family to come up with five to ten words that best describe your loved one's spirit. Make sure those key concepts come through in the obituary. For example, if your mother was warm and charming, say so and then liven up your words with personal illustrations or short stories that showcase her personality.
Include special details that will keep your loved one's memory alive.
What was your beloved's daily routine? Where did they find the most enjoyment? Think about favorite pastimes, sayings, trips, or unusual pursuits. Get creative and try to find personality traits and unique characteristics to share with readers. You are memorializing your loved one for eternity and this is your opportunity to craft something truly meaningful.
Carefully edit and proofread your work.
Taking the time to review and revisit your final draft will improve the result. This process not only catches errors, it can also enhance the overall story you are trying to convey. Set your completed obituary aside for a day and then review it again with a fresh pair of eyes. Include other family members or friends in the review process to ensure the final product is the very best it can be.
Many resources exist to assist you in writing your loved one's life story.
Keep in mind that the most meaningful and special obituaries are those that come from the heart. You really can't go wrong when you share your love and respect.
If you need help with the details related to a loved one's passing or have funeral planning needs, our compassionate funeral directors are available to assist you anytime. Please reach out to us with your questions or concerns.
About Batchelor Brothers Funeral Services: As a leading African American-owned and operated funeral and cremation organization, Batchelor Brothers Funeral Services has provided a ministry of care to thousands of grieving families. We promise to provide our highest level of distinguished service and respect to families who entrust us to honor their loved ones. In all aspects of the funeral process, we strive to be the absolute best and are honored to help preserve our clients' legacies for future generations. With two convenient locations serving North and West Philadelphia, it is always our pleasure to be of service. Please visit our website for more information.
Previous Posts
When the weather turns frigid and the days grow short, it's a sure sign that cold and flu season is on the way. Winter is around the corner, signaling the battle cry against seasonal illnesses. It...