When it Comes to Facing Mortality, It's Best to Accept
Monday, April 26, 2021
Our views of mortality, our end-of-life preferences, and the way we grieve when we lose a loved one are deeply influenced by our beliefs and experiences.
Although loss and death affects everyone, it's a topic we tend to avoid. However, there are some valuable benefits that come with facing our mortality and confronting the fear of death.
In this article, we share some compelling reasons to cultivate an attitude of acceptance and some helpful tips to simplify the process.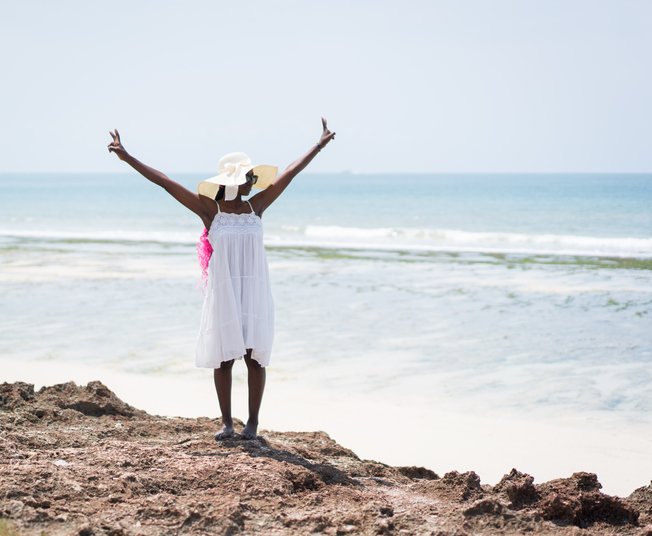 It puts things in perspective.
There are people who seemingly have the world at their feet and are miserable, and there are those who have very little and are extremely happy. The difference is in their attitudes. Living fully in this moment is one of the key factors of happiness. The present is the only guarantee we have and that's why it is a wonderful gift. Tomorrow is guaranteed to no one. One we accept that fact, it allows us to savor every moment and choose to live well today.
The important practical aspects can be addressed.
People often find it difficult to discuss end-of-life plans, living wills, and funeral arrangements, but these can be planned for discussed long before they are needed. Once you have determined your preferences and spoken with your loved ones, you can involve professionals such as estate attorneys, accountants, physicians, and funeral directors to ensure that your wishes will be honored. Discussing your desires for end-of-life care, setting up a support network, and reaching out to your spiritual community are all ways you can empower yourself.
It gives cause to celebrate our blessings.
Many people with incurable illnesses say they really started to live once they knew they were going to pass away. We can all live better by accepting our mortality. We may not know when that day will come but we can still accept it with grace. By living each day with purpose and gratitude, it becomes more difficult to feel anxious or depressed. Instead of chasing after fame, fortune, or the things we lack, we rejoice in what we do have, such as the beauty of nature, good friends, or a loving family.
There's no template for the best way to accept our mortality, but experts recommend adopting these four strategies:
Derive satisfaction from the things that bring you joy. Being fulfilled makes the concept of death easier to accept. Whatever makes you happiest, do more of it.
If it's important, say it now. For example, you might tell your parents what they've meant to you and express your love for your children.
Don't allow apprehensions to get the best of you. The fear of death is embedded in our genes, but it does not have to determine the quality of our lives. Choose acceptance over fear.
Take stock of your life. Determine what you most care about, what you can let go of, and tend to all of your primary relationships.
If you have questions, or if you would like additional information on this topic, our compassionate funeral professionals are here to assist you. Please reach out to us anytime.
About Batchelor Brothers Funeral Services: As a leading African American-owned and operated funeral and cremation organization, Batchelor Brothers Funeral Services has provided a ministry of care to thousands of grieving families. We promise to provide our highest level of distinguished service and respect to families who entrust us to honor their loved ones. In all aspects of the funeral process, we strive to be the absolute best and are honored to help preserve our clients' legacies for future generations. With two convenient locations serving North and West Philadelphia, it is always our pleasure to be of service. Please visit our website for more information.
Previous Posts
When returning to work after a loved one's passing, expect to encounter a complex blend of emotions. Grief is a deeply personal journey, and it's important to remember that there is no right or wr...