How Much Do You Know About the Common Types of Funeral Services?
Sunday, May 16, 2021
Planning a funeral is a critically important act of love.
If you are unfamiliar with the various types of funeral services that exist, or if you have never planned one, you may be unsure about the options available to you. Below, we will explore the three most common types of funeral services and provide some additional considerations to take into account as you weigh the best choices for your unique situation.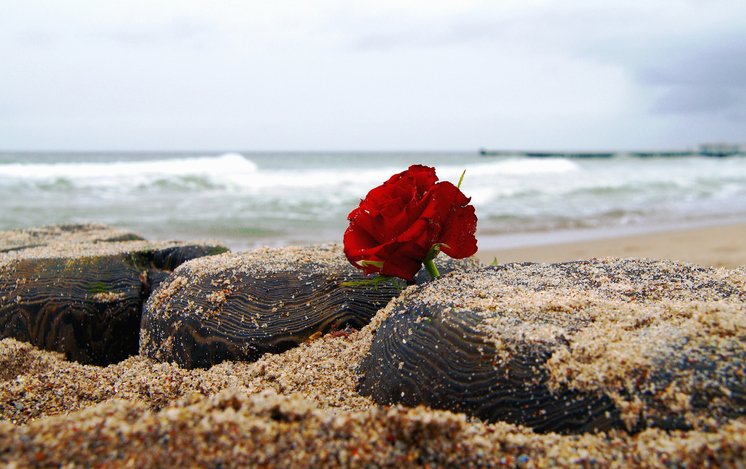 Traditional funerals
A customary, full-service funeral service may include some or all of the relevant services offered by the funeral home you select. It often includes embalming and preparation of the body; a rented or purchased casket; a viewing or visitation; a religious or spiritual service held at the funeral home or a church; accommodations for hearse transportation and a funeral procession; and a graveside service or burial. Traditional funeral services are available in a variety of price ranges and the options that you select will greatly impact the cost of the event. When planning a traditional funeral, referring to the departed's preferences, as well as religious and cultural traditions, can help guide your decision-making.
Graveside services
Graveside services are funeral services that take place at the cemetery or burial site. It can be part of a traditional funeral service or a standalone event. At the graveside service, attendees gather for a ceremony that is often led by a chosen religious or spiritual officiant. Attendees can place flowers on top of the casket if it is a ground burial. Once the service concludes, the departed is buried in the ground or taken to a mausoleum or crypt. If the family has opted for cremation services, the remains are entombed in a columbarium or buried in an urn garden or plot.
Immediate Disposition
Immediate dispositions are cremations or burials that occur soon after the deceased has passed. This is a personal choice made when a public or private ceremony is not desired or practical. Because the cremation or burial is immediate, the embalming process is not necessary. The deceased's remains are transported by a funeral coach or transfer vehicle and the interment is attended by the funeral director. For earth burial, the casket must be approved by the cemetery prior to interment. For cremations, an acceptable casket will often be required to transport the body prior to the cremation. If desired, a private viewing can often be arranged through the funeral home prior to internment. By selecting this option, you can still gather to honor your loved one in a way that is meaningful to you, your family, and your friends. Alternatively, a memorial service or celebration of life can be held at a later date of your choosing.
The type of funeral you select will be determined by a variety of factors.
Religious and cultural traditions may impact whether you select a cremation or burial or whether immediate disposition is a consideration. Timing may also play a factor. Traditional funerals are generally held within a few days of the passing but are sometimes delayed by a couple of additional days. This allows more time to make funeral selections, notify friends and family members, and enables out-of-town guests to make necessary travel plans. Whatever you decide, choose what is best for your loved one and your family. There is no one 'right' way to orchestrate this very important life celebration.
Ask your funeral home for assistance in creating a personalized and deeply meaningful experience for you and your family. At Batchelor Brothers Funeral Services, we are always available to discuss your needs. Please reach out to our compassionate funeral directors anytime.
About Batchelor Brothers Funeral Services: As a leading African American-owned and operated funeral and cremation organization, Batchelor Brothers Funeral Services has provided a ministry of care to thousands of grieving families. We promise to provide our highest level of distinguished service and respect to families who entrust us to honor their loved ones. In all aspects of the funeral process, we strive to be the absolute best and are honored to help preserve our clients' legacies for future generations. With two convenient locations serving North and West Philadelphia, it is always our pleasure to be of service. Please visit our website for more information.
Previous Posts
When the weather turns frigid and the days grow short, it's a sure sign that cold and flu season is on the way. Winter is around the corner, signaling the battle cry against seasonal illnesses. It...