The Advantages of Pre-Paying a Funeral: How Much Do you Know?
Friday, June 18, 2021
If you have decided to preplan your funeral, you've made a great decision.
Having a specific, written funeral plan in place will prevent the family members who survive you from having to guess what your final wishes might have been. It can also keep your loved ones from disagreements pertaining to your funeral service or specific details and arrangements. If you are considering whether to prepay your funeral expenses in addition to having a preplan in place, there are plenty of good reasons to do so.
Below are some of the advantages of coupling your preplanned funeral with a prepaid funeral.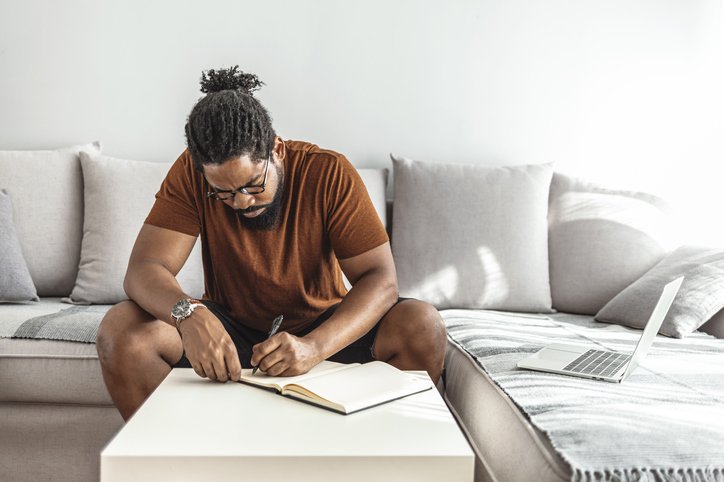 At Batchelor Brothers Funeral Services, we offer both preplanned and prepaid funeral services.
You can have a preplanned funeral without choosing the prepayment option. However, it is not unusual to start out wanting a preplanned funeral and ultimately choosing to pay for it in advance. If you are concerned about the financial burden that your future funeral expenses might have on your family, a prepaid plan can be a good choice. Planning ahead is always a good idea and any effort that you make now will be of benefit to your loved ones in the future.
One primary reason that people select both a preplanned funeral and a prepaid funeral is that everything is taken care of in advance.
Not only will your family not have to guess your exact wishes when planning the funeral, but they also won't have to grapple with making small decisions that could add up and become costly, such as whether or not to upgrade your coffin or urn. Rather than being guided by their emotions, your loved ones will know that they are following your exact wishes and the whole thing is fully or largely paid off.
Another benefit of a prepaid plan is that there are often flexible payment options to choose from.
One option for prepaying for your funeral is a lump sum payment. This means that you pay off everything now and you and your family don't have to think about it ever again. Another option is to secure a payment plan where you can pay off the total over a set period of time. Your funeral home and a pre-paid contract provider can help to make securing a prepaid plan easier should you have financial concerns. This flexibility allows you to choose the payment plan that works for you and your current financial situation. Talk with your funeral director to review the various payment plans that are available to you.
Prepaid plans are also beneficial because you know the cost of the funeral options that you have personally selected.
Whether you will know what the exact cost of your funeral will be depends on the type of plan you select. Most funeral homes offer guaranteed and non-guaranteed pre-payment plans. If you select a guaranteed plan, you will receive the exact goods and services that you selected without worrying about prices going up over time. The rate is fixed and your family should not face unexpected costs at the time of your funeral. A non-guaranteed plan gives you the option of preplanning your customized funeral and prepaying a set amount. Your family will pay any differences resulting from price increases on goods and services between the time you signed your contract and your funeral.
Another option for covering your funeral costs is to purchase life insurance with a named beneficiary who will receive the death benefit.
This life insurance policy will cover or go towards funeral costs, which will minimize the financial burden that your family might face when making your funeral arrangements. You can name a person to be your beneficiary or you can name the funeral home. If you select an individual, they can use the money to cover funeral costs as well as other items related to your estate. If you select your funeral home to receive the death benefit, the funeral director will use the money to pay for your funeral arrangements only.
Whether you decide on a preplanned funeral, a prepaid funeral, or both, it is always a good idea to plan ahead. Doing so will save your family members and loved ones from having to make funeral arrangements and cover funeral costs during their time of grief.
If you would like to discuss any of these options, please contact us to speak with one of our caring professionals. We would be honored to explain your options and walk you through the process.
About Batchelor Brothers Funeral Services: As a leading African American-owned and operated funeral and cremation organization, Batchelor Brothers Funeral Services has provided a ministry of care to thousands of grieving families. We promise to provide our highest level of distinguished service and respect to families who entrust us to honor their loved ones. In all aspects of the funeral process, we strive to be the absolute best and are honored to help preserve our clients' legacies for future generations. With two convenient locations serving North and West Philadelphia, it is always our pleasure to be of service. Please visit our website for more information.
Previous Posts
When returning to work after a loved one's passing, expect to encounter a complex blend of emotions. Grief is a deeply personal journey, and it's important to remember that there is no right or wr...