The Quick Guide to Headstone Etiquette: Seven Little-Known Facts and Important Rules
Tuesday, August 10, 2021
There are many misunderstandings about headstones and the rules surrounding them.
Please read on for seven important considerations that will help you design the perfect monument and epitaph to honor your departed loved one.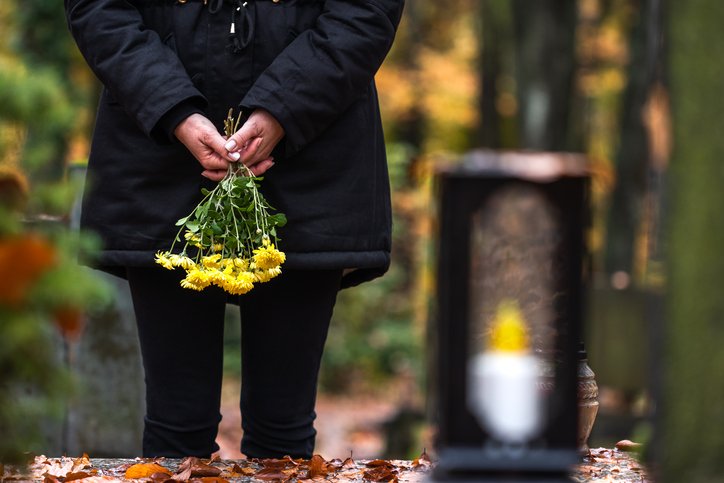 Let's start with the basics:
The cost varies widely.
The price of headstones is generally calculated by weight, so the larger the headstone, the more expensive it will be. The price of a headstone usually does not include any additional features, such as engraving or adding customization features like photos or images. If you are purchasing a headstone from a third-party or online retailer, expect the cost of shipping to be quite high, as shipping costs are commonly calculated by weight.
Headstones are available in a variety of materials, sizes, and styles.
Most headstones are made of granite, bronze, or a combination of the two. Granite comes in many colors, including grays, pinks, smoky blacks, and browns. Engraving is usually available in a variety of typefaces and styles that can range from standard fonts to elegant cursive lettering. Monument headstones also come in many different shapes and styles, such as traditional rectangular shapes and elaborate towering sculptures. Flat markers may be entirely flush or they may include a built-in flower vase.
Each cemetery has its own rules and requirements.
The rules around the types of headstones allowed vary from place to place. These regulations typically include guidelines regarding permissible headstone styles, sizes, features, and decorations. Before shopping for a grave marker, it is wise to learn the rules for your chosen place of burial. In addition, many cemeteries have relationships with headstone vendors and require families to work with those specified firms.
Simplicity is always a good choice.
How can you summarize a lifetime of love, emotions, and memories in such a small space? Many families opt for massive grave markers or they try to cram in as much information as possible on the inscription. But in truth, less is often more. Minimalism is enduring, elegant, and never goes out of style. By making a refined headstone choice and keeping your message short and sweet, you will not have to worry that it feels cluttered or overwhelming.
Following are some headstone etiquette pointers to assist you in your efforts:
You can and should take your time in the selection process.
Although you may feel pressured to make a snap decision regarding the headstone and inscription, give ample thought will pay off in the long run. After all, this physical tribute to your loved one will serve as an enduring legacy to their life. Many families wait a year or more to place the grave marker so do not feel you must rush the process.
A standard of order exists for the inscription.
To provide structure and make it easier to locate individual markers, headstone inscriptions usually place information in the following order:
Name
Dates
Epitaph
Prior to these lines, there might also be a brief opening phrase such as "In Loving Memory".
Not all headstone decorations are acceptable.
Adornments such as wreaths and bouquets can enhance your loved one's final resting place. They offer a smart alternative to a long headstone inscription and can also be updated on a regular basis. Most memorial parks have a list of approved decorations so be sure to check with the office before placing anything on the grave. The rules vary but most cemeteries allow flowers, wreaths, photos, small flags, and religious items such as statues and crosses. Embellishments that are hard to maintain, may interfere with lawn care, or can pose safety hazards are generally not permitted. Again, it varies by cemetery, but these generally include items such as light-up decorations, candles, and fencing or borders.
We hope you found this article helpful. Please feel free to contact us for additional information or more valuable resources to help you in your memorial planning. Our caring professionals are always here to assist you.
About Batchelor Brothers Funeral Services: As a leading African American-owned and operated funeral and cremation organization, Batchelor Brothers Funeral Services has provided a ministry of care to thousands of grieving families. We promise to provide our highest level of distinguished service and respect to families who entrust us to honor their loved ones. In all aspects of the funeral process, we strive to be the absolute best and are honored to help preserve our clients' legacies for future generations. With two convenient locations serving North and West Philadelphia, it is always our pleasure to be of service. Please visit our website for more information.
Previous Posts
When returning to work after a loved one's passing, expect to encounter a complex blend of emotions. Grief is a deeply personal journey, and it's important to remember that there is no right or wr...