Hosting a Repast after a Funeral? Follow These Tried and True Tips for a Memorable Event
Saturday, August 14, 2021
Planning the homegoing celebration for a loved one involves many decisions.
In addition to the funeral or memorial service, it is customary to host a reception or repast afterward. This gathering allows friends and family the opportunity to socialize and comfort one another in a less formal environment.
Funerals have become more personalized in recent years and so have the receptions that follow. These events can range from a casual potluck meal at a family member's home to an upscale dinner party at a restaurant or banquet facility and anything in between. Feel free to take whatever approach you prefer, as there are no hard and fast rules when it comes to the post-funeral reception. It can be as simple or as elegant as you like. Regardless of the type of repast you decide to have, the event will take plenty of forethought and preparation.
Here are five recommendations to help you plan and host a touching repast that appropriately honors the memory of the one who passed on.
Start by considering the departed.
Your loved one was unique and special. What did they enjoy most in life? What legacy would they be proud to leave? If your mom was fond of antiques, you might choose a spot that's renowned for its history or create a table display to showcase her favorite collectibles. Was your brother always hitting the links? Consider hosting the repast at a clubhouse or incorporating a golf theme throughout the event. There are many ways you can use the repast as a vehicle to reflect your loved one's favorite hobbies, interests, and personality.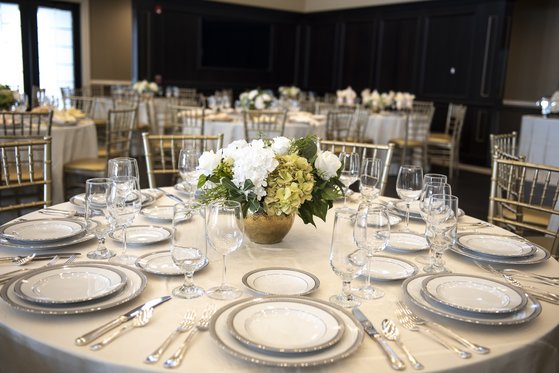 Give thought to the venue.
The most common locations for funeral repasts are at the home of a friend or family member, a church banquet hall, a local restaurant, or the funeral home's repast venue. When thinking about the location for your event, consider the number of attendees, its proximity to the funeral home and cemetery (if applicable), and your budget. Local parks and recreation areas can also be beautiful, fitting choices.
Select the menu.
The type of food and drink you serve will depend on financial considerations, the amount of time you have to prepare, and cultural factors. If you are going with a potluck event, your family and friends will expect to bring a dish. You can even specify who should bring side items and who should bring desserts so there are sufficient options for every preference. If you're hosting the reception at a restaurant, consider offering a limited menu or a buffet-style meal. This is clever way to provide an ample selection for guests while still controlling costs. If a catered event is your preference, their experienced staff will help you decide the appropriate amount and type of food for the number of people you expect to attend and your budget.
Take steps to personalize the repast.
An important goal of the funeral reception is to give those in attendance the opportunity to share memories and further reflect on the life of the deceased. You can help foster interaction and make it more personal by including touches that bring to mind your loved one. There are many ways to accomplish this. Serving fare that was a favorite of the departed is a popular option. Creating a photo wall or a memory table is a common method of personalization, as well. Many families choose to produce a video tribute that runs in the background during the repast. These are just a few of the ways you can make the funeral reception unique. You can find plenty of additional inspiring ideas on social platforms like Pinterest.
Don't be afraid to ask for help.
Planning an event can be overwhelming under the best of circumstances. If you are feeling taxed or overburdened, the best thing you can do is seek help from others. If you are working with a church, ask about the possibility of using their resources or volunteers to plan the reception. If you are having the funeral or memorial service at a funeral home, these venues likely have professionals available to assist with organizing the repast. You can also turn to your friends and family members. They will undoubtedly be happy to lend their support.
When it comes to hosting the repast, there are no set rules. For additional help planning the repast for a loved one or if you need to make funeral arrangements, please contact our compassionate funeral directors today.
About Batchelor Brothers Funeral Services: As a leading African American-owned and operated funeral and cremation organization, Batchelor Brothers Funeral Services has provided a ministry of care to thousands of grieving families. We promise to provide our highest level of distinguished service and respect to families who entrust us to honor their loved ones. In all aspects of the funeral process, we strive to be the absolute best and are honored to help preserve our clients' legacies for future generations. With two convenient locations serving North and West Philadelphia, it is always our pleasure to be of service. Please visit our website for more information.
Previous Posts
When returning to work after a loved one's passing, expect to encounter a complex blend of emotions. Grief is a deeply personal journey, and it's important to remember that there is no right or wr...