Five Proven Strategies for Choosing Meaningful Funeral Readings
Friday, September 17, 2021
Reciting funeral readings that have special significance is a loving way to remember the one who has passed on.
It allows you to celebrate the things they enjoyed most in life while providing solace to the grieving. The readings you choose might be religious, secular, or a combination of the two. Scriptures, poetry, quotations, song lyrics, and narrative passages can all be appropriate and beautiful additions to a funeral or memorial service. If you are having trouble finding just the right words to express your feelings of sorrow, you are not alone. Even the greatest wordsmiths have been tackling this problem for centuries.
Here are five pointers to help you make your selections.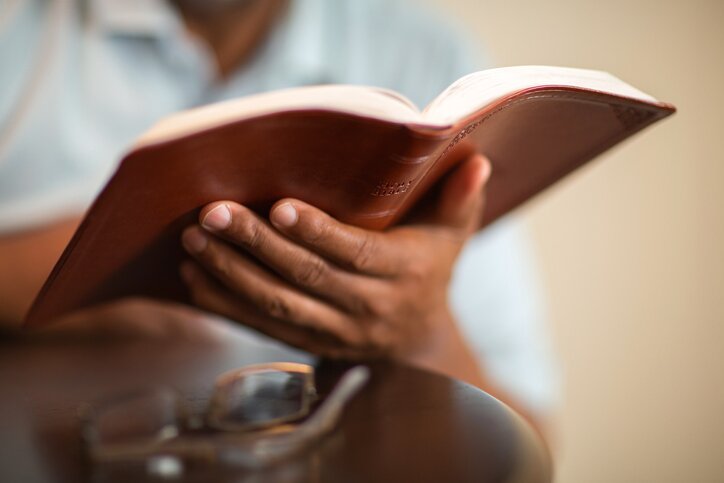 Cast a wide net.
Chances are, someone out there has written down precisely what you are feeling. Consider looking on the internet, visiting the library, perusing your own resources, or reviewing your loved one's favorite books to find the right words. Perhaps the departed requested that you share their favorite quote from one of the classics, or maybe you have come across a poem that perfectly sums up their unique character and special qualities. Keep in mind that there may be several types of readings incorporated throughout your loved one's funeral and they can all be equally special and fitting.
Should you opt for religious text?
Scripture offers abundant passages that can be used as funeral readings. The right passages can be helpful for mourners and offer hope that the departed has gone to a better place. Psalms are among the most popular religious readings—Psalm 23, for example, is often read at funerals. Your faith and the faith of the departed will help guide you in selecting appropriate biblical passages. Your clergyperson and the funeral director can also assist you in narrowing down your choices.
Consider creating a personal tribute.
For those who are graced with writing talent, creating an original composition can be an excellent choice. Your composition could be an essay, a poem, or some other narrative that reveals something about your loved one's character, personality, values, or lessons for living. Sharing something so personal also allows you to outwardly express your deepest feelings about the one who passed away.
Non-spiritual readings are widely available.
Secular material can literally be found everywhere. Songs, movies, poems, books, and television can all offer inspiration. The closer the source is to your loved one's life, the more fitting it will be. You might use an excerpt from a cherished book, a line from a beloved song, or a quote from a favorite movie.
There's no need to limit your selections.
A funeral or memorial service typically uses between two to four readings throughout the ceremony. Funeral and memorial readings can also be used in printed materials, such as funeral programs, funeral or memorial prayer cards, and acknowledgment cards. If you are having difficulty narrowing down your selections, there are many appropriate places to utilize them.
A funeral reading can be a wonderful way of conveying your love for the departed and your grief at their passing. For additional help choosing appropriate readings for your loved one's funeral, please contact us anytime.
About Batchelor Brothers Funeral Services: As a leading African American-owned and operated funeral and cremation organization, Batchelor Brothers Funeral Services has provided a ministry of care to thousands of grieving families. We promise to provide our highest level of distinguished service and respect to families who entrust us to honor their loved ones. In all aspects of the funeral process, we strive to be the absolute best and are honored to help preserve our clients' legacies for future generations. With two convenient locations serving North and West Philadelphia, it is always our pleasure to be of service. Please visit our website for more information.
Previous Posts
When the weather turns frigid and the days grow short, it's a sure sign that cold and flu season is on the way. Winter is around the corner, signaling the battle cry against seasonal illnesses. It...