The Legal Authority to Make Funeral Arrangements isn't Always Easy to Determine
Sunday, October 17, 2021
When a loved one passes on, disagreements may arise between family members about the disposition of the body and the funeral arrangements.
These are delicate issues to face at a stressful time, so who has the ultimate say, and what's the best way to resolve these sensitive disputes? To help you understand the options, we've outlined some basics about the legal authority regarding funeral arrangements.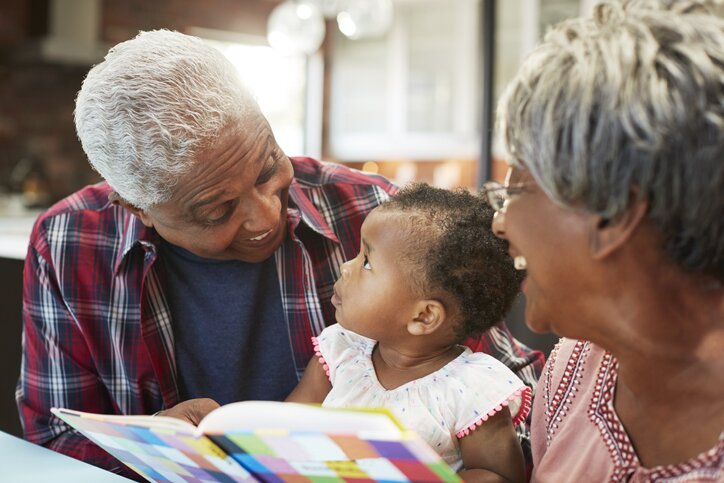 Did the deceased designate someone to make decisions about funeral arrangements?
A person may choose to designate someone to make decisions regarding the disposition of their body when they pass away. This is done for a variety of reasons but is especially wise in situations where the family doesn't agree on religious or cultural beliefs. By designating a specific person to handle the arrangements, it ensures that the wishes of the departed are honored. This individual is designated in a notarized legal document, usually the advance directive or will. In most states, this designation takes priority over any other next of kin.
Understanding the Next of Kin Hierarchy
If the departed did not legally designate someone to make decisions regarding their funeral arrangements, it falls to the next of kin, which is the closest blood-related family member or spouse over the age of 18. There is a legal order that must be followed in determining the next of kin, which is as follows:
· Spouse/domestic partner
· Adult children
· Parents
· Siblings
· Authorized guardian
· Grandchildren
· Great-grandchildren
· Nieces and nephews
· Grand-nieces and grand-nephews
· Grandparents
· Aunts and uncles
· First cousins
· Great-grandchildren of grandparents
· Second cousins
· Fiduciary (a legally appointed trustee)
What happens when there is no one to make arrangements?
In cases where there is no surviving blood relative and no one has been designated by the deceased to handle the funeral arrangements, the county offers its services. They first attempt to locate any family or legal documentation that may outline funeral preferences. If none is found, the local Social Services Department steps in to handle the necessary arrangements.
The answer is not always cut and dry.
In many cases, a number of people are deemed to share responsibility for decisions about funeral arrangements and burials, and that's when disputes tend to arise. Add pre-existing family drama to mix and things can get even messier. Religious differences, geographic distance, or family division as a result of divorce or disagreement can create a recipe for disaster. If an agreement can't be reached, the court usually has to intervene.
Funeral pre-planning is a smart pre-emptive choice.
These situations can cause tremendous tension, especially when some family members feel left out or disagree with the arrangements being made. Most of the contention between family members when planning funeral arrangements comes from the sincere desire of each person to honor their loved one's life. Everyone is also dealing with deep personal grief and it makes these disagreements much harder to manage. That's why funeral pre-planning is so important. It allows you to designate one person to make these important decisions and you can also leave behind specific instructions regarding your preferences for the arrangements.
Whether you're preparing for your own funeral or making the arrangements for a loved one, it's helpful to know the legal ins and outs. If you have questions about the legal authority for funeral arrangements or would like assistance with pre-planning, our compassionate funeral directors are here for you. Please contact us anytime.
About Batchelor Brothers Funeral Services: As a leading African American-owned and operated funeral and cremation organization, Batchelor Brothers Funeral Services has provided a ministry of care to thousands of grieving families. We promise to provide our highest level of distinguished service and respect to families who entrust us to honor their loved ones. In all aspects of the funeral process, we strive to be the absolute best and are honored to help preserve our clients' legacies for future generations. With two convenient locations serving North and West Philadelphia, it is always our pleasure to be of service. Please visit our website for more information.
Previous Posts
When the weather turns frigid and the days grow short, it's a sure sign that cold and flu season is on the way. Winter is around the corner, signaling the battle cry against seasonal illnesses. It...