How Much do You Know About Choosing a Cemetery Property?
Saturday, November 6, 2021
If you need to choose a cemetery property, you may be unsure about where to begin.
That's understandable because many options exist and no two properties are exactly alike. It's a good idea to go into the process as informed as possible.
Below are some tips to help you narrow down your choices and select the best cemetery property for your specific needs.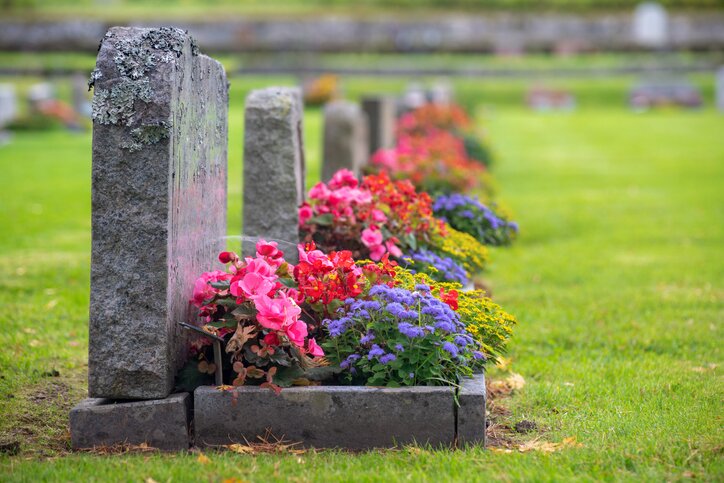 Location
The location of the gravesite is an important factor. Think about which family members are likely to visit and if the location is geographically convenient for them. Trees, open space, landscaping, hills, or flat ground all contribute to the ambiance and accessibility of the final resting place. You may wish to buy a series of burial plots for other family members, too. When selecting one or more gravesites, be sure to review the cemetery property's policies. In some cases, the burial plot will be in the precise location that you have selected, while in other cases the plot location will be determined by availability.
Price
Each cemetery has its own guidelines and pricing structures. While the FTC requires funeral homes to provide a pricing list, that transparency is not mandated for cemeteries. Therefore, it is a good idea to request a current price list. It is also important to note that the costs of a funeral are separate from those of the burial. Some factors impacting burial price include the gravesite maintenance (also called perpetual care), the number of burial plots being purchased, and the specifics of the decedent's burial plan. If you are opting for a traditional in-ground burial, you will also need a grave liner, which is a solid structure for a casket to rest in, as well as a grave marker. A fee for the opening and closing of the grave is required for all earth burials and is regulated by the government. The pricing can vary dramatically depending upon which options you choose.
Types of Cemeteries
There are many different kinds of cemeteries and each one has its own set of rules and regulations. The type you select will be largely determined by your personal preferences and the local laws. These include:
Traditional cemeteries
Veterans' cemeteries
Religious cemeteries
Green cemeteries
Memorial parks
Urn cemeteries
Once you know the type of cemetery you are seeking, you can then decide if their guidelines align with your vision for the burial site. State laws exist and additional rules determined by each cemetery also apply. For example, if having a headstone is important, you will probably skip a cemetery that only allows grave markers that lie flat on the ground. Some cemeteries permit artificial flowers, while others do not. If you have opted for cremation, there will also be rules about how the cremains can be distributed and stored. Be sure to think about how you envision the burial ceremony and your preferences for the gravesite in the future.
We hope this brief guide has given you a better understanding of the cemetery search process and how to sort through the burial options at your disposal. If you need additional assistance, please reach out to our compassionate professionals anytime.
About Batchelor Brothers Funeral Services: As a leading African American-owned and operated funeral and cremation organization, Batchelor Brothers Funeral Services has provided a ministry of care to thousands of grieving families. We promise to provide our highest level of distinguished service and respect to families who entrust us to honor their loved ones. In all aspects of the funeral process, we strive to be the absolute best and are honored to help preserve our clients' legacies for future generations. With two convenient locations serving North and West Philadelphia, it is always our pleasure to be of service. Please visit our website for more information.
Previous Posts
When returning to work after a loved one's passing, expect to encounter a complex blend of emotions. Grief is a deeply personal journey, and it's important to remember that there is no right or wr...