What if You Can't Afford a Funeral for Your Loved One? Here are Five Important Things to Know
Friday, November 19, 2021
When a loved one passes away, it's understandable to want to send them off in the most respectful and loving way possible.
A funeral service helps you to pay tribute to the departed and can be important to the healing process, too. Although an elaborate funeral may match your outsized feelings for the one who passed on, it may not be realistic for your financial situation. You may find that you can't afford funeral or burial services at all. If so, there are options for you to consider.
Below are five things to know when you can't afford a funeral for your loved one.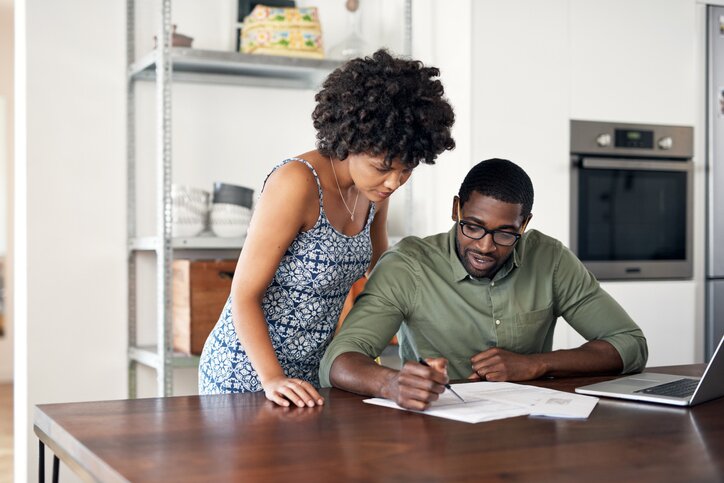 You are not alone.
A 2019 study by the Funeral and Memorial Information Council found that 69% of adults over the age of 40 indicated they would like to pre-arrange their own service, but only 17% had actually made arrangements. The reasons can vary from reluctance to face death, insufficient funds, or simply a lack of follow-through. Funerals in the United States generally cost between $7,000 and $12,000, a price tag that many people find surprising.
Be upfront about the situation.
If you have no money for funeral expenses, be honest with yourself. Taking on the costs of a funeral you can't afford can cause you emotional stress and financial hardship. Review your finances and the finances of the departed to see if what is feasible. Discuss your options with your funeral home. By law, you must be provided with a pricing list during your appointment. Let the funeral director know about your budget from the start so they can present the most feasible options.
You can ask for help.
Often, there is a wealth of love and support following a death. Reach out to trusted family and friends about your situation. If you can't afford a funeral on your own, say so and be clear with family and friends about what you will need in terms of financial support. If you are uncomfortable asking for financial assistance, assign this task to someone else in your inner circle. Crowd-sourcing for donations online has become increasingly popular. When you have no money for funeral expenses, small donations from your loved one's church community, neighbors, friends, and relatives can add up and help you to cover costs. This type of fundraising can be particularly helpful if the loss was sudden or unexpected.
The bank may be able to loan you the money.
If you are seeking a particular type of funeral and/or burial for your loved one and have good credit, you can work with your bank or credit union to secure a personal loan. A loan can help you afford a funeral now and pay it off later. Be sure that you can reasonably afford to repay the loan, as interest rates over time can add significantly to the cost.
You have options.
Just like people, no two funerals are alike. How much you spend does not correlate to the person's worth or the size of your love for them. There are a variety of ways for you to be creative without making the funeral or memorial service feel cheap. The cost varies greatly and there are many funeral options to choose from, such as full/traditional service; graveside service; viewing service; visitation service; wake; memorial service/celebration of life. You can keep the costs down by opting for a green burial, cremation, considering a whole-body donation, or selecting an affordable casket or urn. If you simply can't afford burial services, your county coroner's office should be able to help with a state cremation or burial.
There is no one best way to pay for a funeral. If you are left with the planning but aren't able to afford a funeral, you do have options. Explore the suggestions above and keep in mind that your love for the departed is measured by much more than the type of funeral service that you have for them.
If you would like to learn more about funeral pre-planning, end-of-life planning, or how to afford a loved one's funeral, please reach out to us. One of our knowledgeable and caring team members is always available to discuss your unique situation.
About Batchelor Brothers Funeral Services: As a leading African American-owned and operated funeral and cremation organization, Batchelor Brothers Funeral Services has provided a ministry of care to thousands of grieving families. We promise to provide our highest level of distinguished service and respect to families who entrust us to honor their loved ones. In all aspects of the funeral process, we strive to be the absolute best and are honored to help preserve our clients' legacies for future generations. With two convenient locations serving North and West Philadelphia, it is always our pleasure to be of service. Please visit our website for more information.
Previous Posts
Going through a loved one's belongings after they have passed away is often difficult but you can make the process easier. Just as there is no right way to grieve, there is no specific time that y...