Six Secrets for a Beautiful, Touching Memorial Video
Thursday, November 25, 2021
Making a tribute video after a loved one passes away can make the memorial or funeral service stand out and aid in the healing process, too.
Putting together a tribute or memorial slideshow allows you to focus on celebrating the amazing life and special qualities of the departed. If you are not sure where to begin, please know that creating a memorial tribute is easier than you think.
Below are some pointers to help you get started.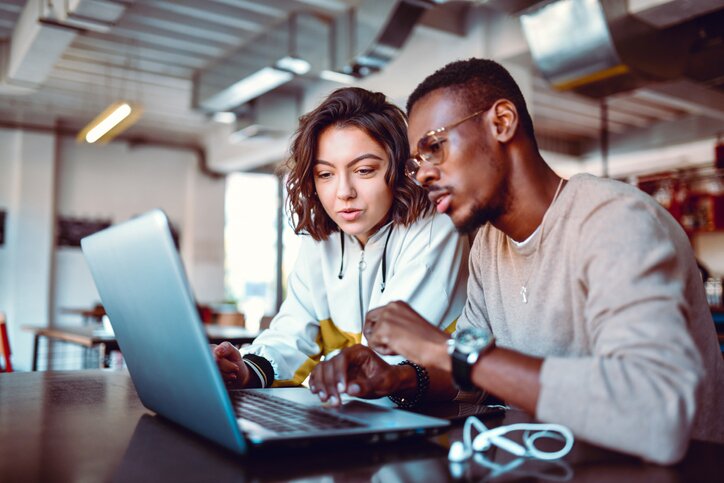 Don't let the technology intimidate you.
This part might have you hesitating. However, with the widespread availability of software and online apps, you can make a memorial video from your PC, Mac, or smartphone for little to no cost and with virtually no experience. Look into free/low-cost online platforms such as Animoto and Canva. If you're still unsure or a little fearful, ask a tech-savvy friend or family member for help.
The emotional power of your memorial slideshow comes from the images and music.
Your presentation should be a sensory experience for attendees. For the best photos, start with the biggest collection you can and whittle it down from there. Go through photo albums, your phone, and ask others for their best pictures of the departed. You will need to scan and save any non-digital photos/images to your computer or device. If pictures are sparse, be creative with your memorial video ideas. Ask others to contribute favorite Bible verses, poems, or other writings that are significant to the person being remembered. A good rule of thumb is to select between 60 -100 images in all. Your funeral video tribute will have more impact if it is well-curated and brief rather than long and disorganized.
Keep in mind that you are telling a story through the images that you select.
A popular memorial video choice is to go with a linear format where pictures appear in chronological order. You can also go with a highlights reel, focusing on the biggest events and accomplishments in their life (graduating, becoming a parent or grandparent, or completing a marathon, for example). A third option is to choose photos that focus on a role that they were proud of (for example, "Granny: World's Best Grandmother and Great-Grandmother"). Once you decide on a format or theme, picking out the pictures and music becomes easier.
Choose music that suits the tone of the event.
You'll also want to pair the music with your carefully-chosen photos. For a funeral tribute video, you might choose a slow-paced instrumental offered free through your video editing program or a comforting hymn that your loved one enjoyed. For a celebration of life service, you might opt for an upbeat song by the decedent's favorite artist. You want your entire video or memorial slideshow to be between three and five minutes in length, so choose one or two suitable songs.
Create a polished final product.
For the most professional-looking tribute video, use the enhancements offered in the video or slideshow program you select. Include an intro screen for a more sophisticated presentation. Experts also recommend picking one or two colors and using them throughout the montage. Additionally, you'll want to use no more than two complementary fonts to personalize the presentation. Also, use transitions between images. You might use a slow fade if the presentation shows detailed images. If you are using faster music and larger photos, you might forego the transitions and change from slide to slide on the beat.
Decide on a format and conduct a trial run.
Once you've put the video together, connect with the funeral home, church, or venue to see what capabilities they have for playing it and to schedule time for a practice run. Popular video formats include .mp4, .mpeg, and .mov. If you want to play the video directly from the Internet, consider uploading your video to YouTube. If you go this route, you'll be able to easily share the link with attendees so they can re-watch the video whenever they wish.
We hope these tips have encouraged you to embark on creating a memorial video tribute for your loved one. If you need additional ideas or instruction, we are pleased to offer our assistance. Please get in touch anytime.
About Batchelor Brothers Funeral Services: As a leading African American-owned and operated funeral and cremation organization, Batchelor Brothers Funeral Services has provided a ministry of care to thousands of grieving families. We promise to provide our highest level of distinguished service and respect to families who entrust us to honor their loved ones. In all aspects of the funeral process, we strive to be the absolute best and are honored to help preserve our clients' legacies for future generations. With two convenient locations serving North and West Philadelphia, it is always our pleasure to be of service. Please visit our website for more information.
Previous Posts
When returning to work after a loved one's passing, expect to encounter a complex blend of emotions. Grief is a deeply personal journey, and it's important to remember that there is no right or wr...