Memorial Ideas for the Holidays: Seven Heartwarming Ways to Remember Your Loved One
Saturday, December 11, 2021
The holidays can be especially difficult for those who are grieving a loss. Seasonal hallmarks that usually bring joy and excitement tend to lose their luster and may seem meaningless.
If you are missing a special person this yuletide, there are many ways to honor and remember them. In the following article, we'll share seven of our favorite ideas for celebrating the memory of a departed loved one during the holiday season.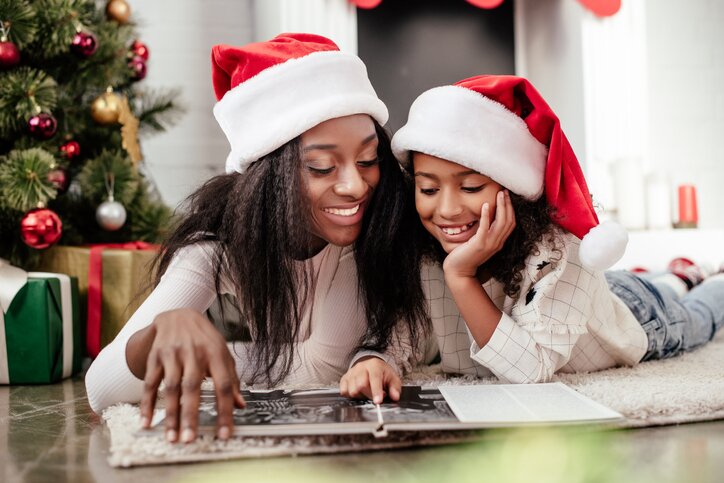 Take an honorary road trip.
Sometimes it helps to get away from it all. If your loved one had a travel bucket list they didn't get to complete, plan a holiday road trip to one of those destinations. An excursion will give you some time away from the stress of the usual activities and allow you to quietly commemorate your special person.
Create a memory capsule.
Memory capsules are an imaginative way to remember a loved one who has passed on. You can assemble the capsule yourself, with immediate family, or with a wide circle of friends and other loved ones. Ask everyone in attendance to bring an item that pays homage to the departed in some way. Think candid photos, favorite recipes, trinkets, CDs of favorite songs, and such. Get a durable container and fill it with these beloved keepsakes. Close the capsule tightly, bury it in a meaningful location, and then open it on a special anniversary date in the future.
Volunteer for their favorite cause.
Volunteering is always appreciated and it's especially helpful during the holidays. Churches and places of worship, local food pantries, homeless shelters, nursing homes, and 'Toys for Tots' are all very active at this time of the year. You can volunteer for a cause that held significant meaning to your loved one or send a donation in their name to a favorite charity or nonprofit organization.
Gift some beloved possessions.
It can be hard to part with your loved one's belongings but the holidays are the perfect opportunity to give away some of these cherished keepsakes. Wrap up a few of your loved one's things and give them to family and friends who will appreciate them. Let each recipient know why you chose them as the beneficiary.
Send a holiday card to someone who needs it.
Many people are away from their homes and loved ones at the holiday season. Write a few cards for members of the U.S military and send them through the American Red Cross' Holiday Mail for Heroes project. Folks in the hospital or who reside in nursing facilities could probably use some holiday cheer, too.
Buy a gift for the departed.
When you see a gift your loved one would have enjoyed, go ahead and buy it. You might consider donating it to a charity or giving it to someone as a gift.
Host a holiday meal that pays tribute to the departed.
Invite your family and friends to a feast that includes all of your loved one's favorite food and drink. It doesn't have to be a traditional holiday feast—simply an assortment of fare that your loved one enjoyed eating or preparing. You could even copy the recipes and give them out as favors for your guests.
When someone special passes on, the holidays are never quite the same again. You can keep them close to your heart with some distinctive remembrance activities. If you need additional ideas or suggestions, we are pleased to offer our assistance. Reach out to our caring professionals anytime.
About Batchelor Brothers Funeral Services: As a leading African American-owned and operated funeral and cremation organization, Batchelor Brothers Funeral Services has provided a ministry of care to thousands of grieving families. We promise to provide our highest level of distinguished service and respect to families who entrust us to honor their loved ones. In all aspects of the funeral process, we strive to be the absolute best and are honored to help preserve our clients' legacies for future generations. With two convenient locations serving North and West Philadelphia, it is always our pleasure to be of service. Please visit our website for more information.
Previous Posts
When returning to work after a loved one's passing, expect to encounter a complex blend of emotions. Grief is a deeply personal journey, and it's important to remember that there is no right or wr...