Repurposing with Heart: Five Creative Uses for Family Heirlooms
Friday, December 17, 2021
Collected treasures, trinkets, china and silverware, antique furnishings–these things are usually not very appealing to those in their 20s and 30s.
Today's "less is more" lifestyle often means that treasured family heirlooms get left out in the cold when an older relative passes away or downsizes. There is a trend for empty nesters to sell the big house and move to a smaller, one-story place or into a retirement complex, and that necessary scaling down creates a conundrum about what to do with all of those wonderful pieces. No one should feel like they have to take a piece of furniture they don't like or have room for, but vintage items are often of high quality and still have plenty of life in them. So what's the solution? Many people are choosing to adopt these family heirlooms and used them in fresh new ways that suit their more modern, minimalist lifestyles.
Here are five clever ideas for repurposing those beloved family gems.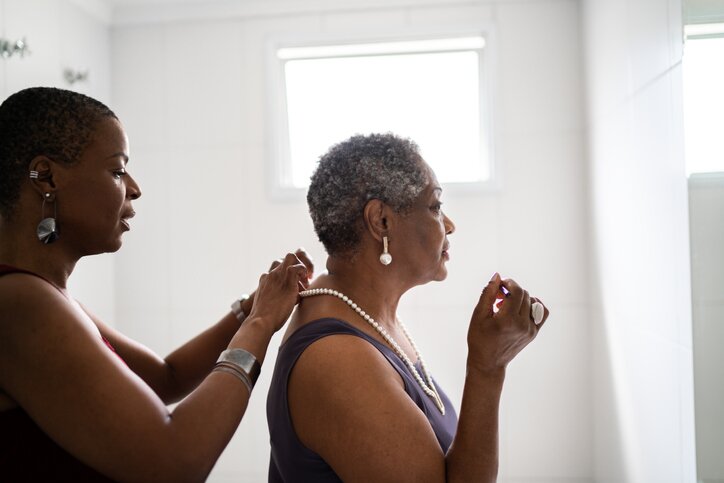 It's OK to mix things up.
There's no reason a room can't have a quirky, fun personality. Perhaps your daughter has a unique charm of her own that would be perfect for an eclectic bedroom. She may very well love to have a mix of family pieces and second-hand finds. Give her that antique lamp to try out on her nightstand and see what she thinks. And the colorful quilt from your great aunt that's been stowed in the linen closet for years? She might think it's pretty cool too.
Give the kids a new appreciation for old playthings.
Despite the move to video games and social media, old-fashioned toys can still hold a place in children's hearts. A handcrafted rocking horse can delight a young boy in one era and his grandchildren in another, while dolls and board games are great for passing on favorite family pastimes.
Breathe new life into dated jewelry.
Old watches, earrings, bracelets, rings, pins, cufflinks, and tie pins are often made of quality materials and don't deserve to collect dust sitting in your jewelry box. You can actually transform these vintage pieces into luxurious new items. For example:
Repurpose a pocket watch into a locket
Turn an old brooch into a necklace
Make several rings from a bracelet
Repurpose a ring into a pair of earrings
Shorten a gold necklace to make a bracelet
Remove the stones and create a dazzling new piece of bling
Little things can mean a lot.
It isn't always about the large pieces of furniture. There are many opportunities to use small items and collectibles in fun, decorative ways. An antique creamer pitcher might make a nice little vase for fresh-cut flowers on the kitchen counter. Your great-grandmother's yellow bowl that she always used when making her famous biscuits may be the perfect size for a centerpiece on your farmhouse table.
Freshen up and create a whole new look.
You may want to use your inherited collections but also want them to feel lighter and brighter. Take those comfy armchairs and reupholster them in a colorful print fabric. Then add lots of throw pillows in complementary colors and fun designs. Paint a dark mahogany armoire a chalk green to give it a more updated, current appeal. There are a million ways to brighten, lighten, and modernize older pieces—it just takes a little imagination.
Heirlooms are great for everyday use and for sharing fond memories. You may very well find that the free stuff you acquire decorates your home beautifully and speaks meaningful discussions, too. Vintage pieces have a way of adding character and making any home feel cozier.
We hope this article inspires you to find imaginative uses for what has been passed down to you. Those unique treasures are just waiting for you to find a creative new place for them! If you have questions about this article, need additional resources, or require assistance with funeral planning, please reach out to us anytime.
About Batchelor Brothers Funeral Services: As a leading African American-owned and operated funeral and cremation organization, Batchelor Brothers Funeral Services has provided a ministry of care to thousands of grieving families. We promise to provide our highest level of distinguished service and respect to families who entrust us to honor their loved ones. In all aspects of the funeral process, we strive to be the absolute best and are honored to help preserve our clients' legacies for future generations. With two convenient locations serving North and West Philadelphia, it is always our pleasure to be of service. Please visit our website for more information.
Previous Posts
When returning to work after a loved one's passing, expect to encounter a complex blend of emotions. Grief is a deeply personal journey, and it's important to remember that there is no right or wr...