Can You Pass a Funeral Procession? Four Important Rules Regarding Safe Vehicle Operation
Friday, February 11, 2022
Do you know the rules of the road when you encounter a funeral procession or participate in one?
If you are unsure, you're not alone. Many motorists don't know the proper protocols for this situation.
In this article, we will examine some important rules everyone should follow regarding funeral processions.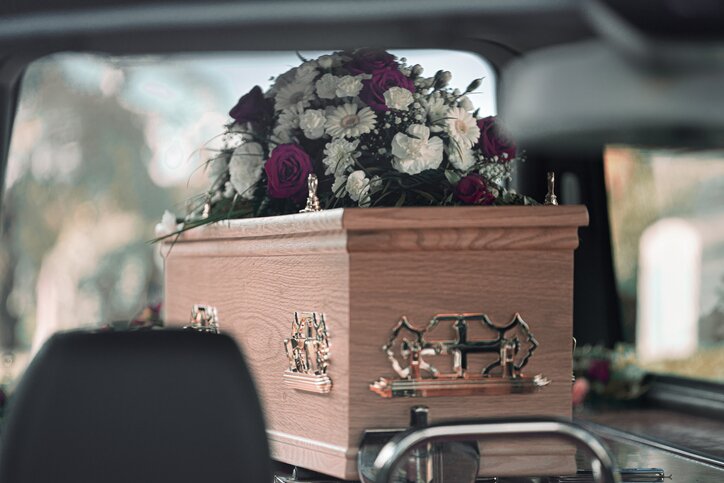 Passing a funeral procession is strongly discouraged.
Surprisingly, it is not illegal to pass a funeral procession (also known as a cortege) in many states. However, pulling to the side and allowing the procession to continue uninterrupted is the standard practice and the gracious thing to do. If you must pass the cortege, do so with respect. That means no dirty looks, honking, or flashing your high beams. A funeral procession may cause you added stress if you're running late to your destination, but they travel at a deliberate speed out of respect for the deceased. For that reason, processions generally travel 10-15 miles per hour slower than posted speed limits.
Yield the right of way.
Once the lead car has entered traffic, such as at an intersection, the entire procession will follow without interruption. Even if their traffic light turns red and yours is green, you must stop and allow the entire procession to continue through the intersection. Once the last vehicle has passed through, the normal flow of traffic may resume.
Always be courteous.
In general, you can resolve any confusion about funeral processions simply by using common sense and good manners. Do not blast the radio, use your cell phone, or honk the horn if you are participating in this solemn event. If you encounter a line of cars outfitted with funeral flags or following a hearse, pull over. Not only is it safer for everyone on the road, but it's the polite thing to do and an easy way to show deference for a grieving family. If you encounter a funeral procession while walking, wait until it passes to cross the road. You may also stop and bow your head as the funeral procession passes; this is a gracious gesture and a sign of respect for the departed.
Participating vehicles should utilize proper displays and follow the instructions provided.
Traditionally, members of the immediate family drive directly behind the hearse. Additional vehicles such as a flower car or pallbearer van are then placed between the lead car and the funeral coach. The procession can get quite large and it may be difficult for other drivers to tell who is part of the funeral. In the past, vehicles in a funeral procession turned on their headlights to indicate their participation but with the advent of daytime running lights, it has become more difficult to identify them. Today, funeral homes often loan funeral flags or decals to procession vehicles so they can be more easily spotted. Mourners are also asked to turn on their emergency flashers to indicate their participation and follow closely behind other vehicles in the procession.
Whether you are in a funeral procession or you encounter one while driving, courtesy should always prevail. If you have questions about funeral processions or require assistance planning a service, please reach out to our caring professionals anytime.
About Batchelor Brothers Funeral Services: As a leading African American-owned and operated funeral and cremation organization, Batchelor Brothers Funeral Services has provided a ministry of care to thousands of grieving families. We promise to provide our highest level of distinguished service and respect to families who entrust us to honor their loved ones. In all aspects of the funeral process, we strive to be the absolute best and are honored to help preserve our clients' legacies for future generations. With two convenient locations serving North and West Philadelphia, it is always our pleasure to be of service. Please visit our website for more information.
Previous Posts
When the weather turns frigid and the days grow short, it's a sure sign that cold and flu season is on the way. Winter is around the corner, signaling the battle cry against seasonal illnesses. It...