Casket vs. Coffin: Twelve Things to Know About These Important Memorial Products
Sunday, March 13, 2022
Funeral planning involves many details, including the choice of a coffin or a casket. Although coffins and caskets may look the same to the untrained eye, they are vastly different.
Please read on to learn about the evolution of caskets in the U.S. and the major distinctions between these two types of burial containers.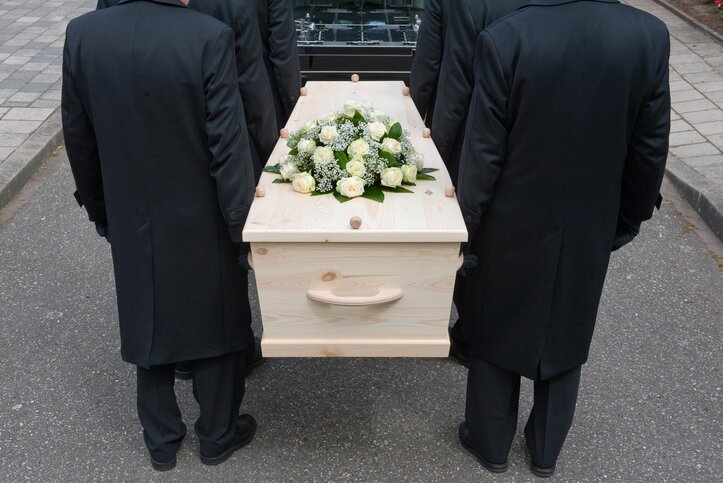 The History of Caskets
During the 18th and 19th centuries, the funerary trade rose quickly in popularity. The introduction of the casket, a rectangular box for viewing and burial, was created in order to ease the mourning process. The display of the departed within the casket is much like a bed and embalming practices give the appearance of sleep. Today, caskets are far more popular and widely available than coffins.
Six Key Characteristics of Caskets
Caskets are rectangular and the lid is usually dome-shaped and split into two sections set on hinges. This allows for the top section to be opened to reveal the head and upper torso of the departed during the visitation and memorial service or funeral.
Two long rails extend along the sides to assist with lifting and transportation by pallbearers.
The interior is usually lined with elegant, plush cloth.
Caskets come in an endless variety of sizes, designs, colors, and materials to suit the personality of the departed and the available budget.
Caskets tend to be made from higher quality materials and have more intricate, expensive details.
They can be purchased through funeral homes as well as major retailers like Walmart and Costco.
Six Key Characteristics of Coffins
Coffins may initially appear rectangular, but they extend out where the shoulders of the departed rest, creating an elongated hexagonal shape.
The top and bottom where the feet and head lay are tapered, with the top edge wider than the bottom one. This design is called "anthropoid", which means it is formed in the shape of a human body.
Coffins have a flat lid that can be lifted off completely for viewings.
Coffins have handles on the sides instead of rails.
They are usually crafted from MDF (medium-density fiberboard), although they may be made from iron, fiberglass, or steel.
Coffins are not generally offered by funeral homes, but they can be purchased online or hand-crafted. It is important to consult with the cemetery in advance to ensure they will be able to accommodate a coffin burial.
If you have questions about caskets or coffins, or if you wish to make funeral arrangements for a loved one, please reach out to us anytime. It is always our pleasure to serve you.
About Batchelor Brothers Funeral Services: As a leading African American-owned and operated funeral and cremation organization, Batchelor Brothers Funeral Services has provided a ministry of care to thousands of grieving families. We promise to provide our highest level of distinguished service and respect to families who entrust us to honor their loved ones. With two convenient locations serving North and West Philadelphia, it is always our pleasure to be of service. For more information about our funeral, cremation, memorial, and repast services, please visit batchelorbrothers.com.
Previous Posts
When returning to work after a loved one's passing, expect to encounter a complex blend of emotions. Grief is a deeply personal journey, and it's important to remember that there is no right or wr...