Take These Practical Steps to Plan for Your Pet's Care When You Pass Away
Sunday, April 10, 2022
Have you ever considered what would happen to your pets if you died or became seriously ill?
They have no one to advocate for them unless you do, so don't leave them out of your estate planning efforts. By having a plan in place, you'll enjoy peace of mind knowing that your furry friends will always be cared for.
In this article, we will share some helpful tips and practical advice to assist you in creating a comprehensive pet care plan.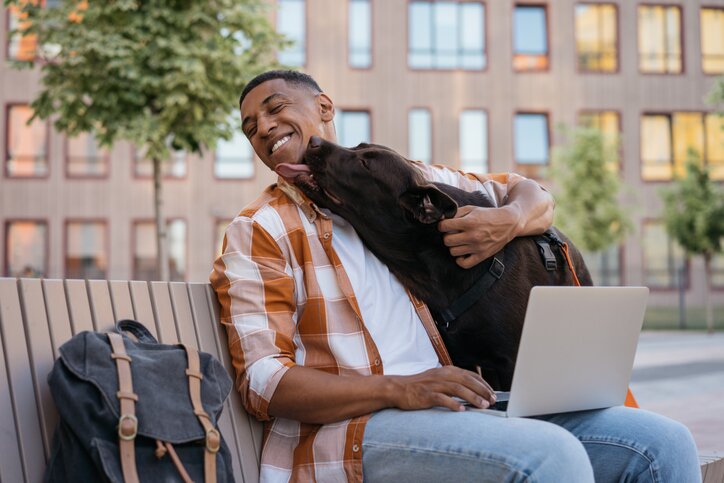 What should the pet care plan include?
A well-constructed pet plan establishes care for your pet in various situations and at each of the transition stages following your passing. Specifically, it should include:
A temporary and permanent caregiver, as well as alternate caregivers for both scenarios
A list of any information about your pet that will be useful for the new caregivers
A power of attorney for your pet
A will or trust that includes specifics related to your pet
Start by choosing your caregivers.
It will be more convenient for someone who lives nearby to be your pet's short-term caregiver. Who is reliable and trustworthy enough to take care of your pet's needs temporarily in the event of an emergency? A neighbor, local friend, or family member could be good options.
The person you choose to watch over your pets permanently is a bigger decision. Ideally, you should choose someone your pets know and like. You should also consider what the most comfortable living environment for your pet would be. Who has time to walk your dog every day? Who will show your pets plenty of love and affection? A family member or best friend is often the best choice for a permanent pet caregiver. Make sure everyone involved knows who the temporary and permanent caregivers are so there is no confusion or delay in care.
Outline helpful information.
Make sure your delegated caregivers have all the vital information they need. Any health and wellness details about your pets will be among the most important that should be communicated in advance. Keep in mind that while you know your pets and their routine inside and out, it will take some time and practice for the new caregiver to get comfortable with the process. You should list any medications they need to be given, any dietary restrictions or preferences, toys they favor, etc. Don't forget other important details about your pet's personality. What comforts them when they're anxious? What things tend to put them at ease? Your pet is unique, so list as many details as possible to reflect their particular traits.
Designate a power of attorney.
Powers of attorney for pet care let you appoint someone to make decisions regarding your animal should you become unable to make them yourself. The documents are easy to create and are far less complicated than wills and trusts. Based on your power of attorney documentation, your designated pet representative will be in charge of enacting any final wishes you've specified for the care of your animals. Provisions can be installed in powers of attorney that allow the representative to care for your pet, expend money for their needs, and place them with permanent caregivers if necessary.
Legally establish pet care with a will or trust.
Having a will or trust with pet provisions solidifies their future and puts your mind at ease. However, these legal documents are often complex and they come with various pros and cons. For example, a will allows you to nominate temporary and permanent caregivers, as well as designate funds for your pet's care. However, a will only takes effect upon your death. If you are seriously ill or otherwise incapacitated, your pet will not benefit from a will. A trust has the benefit of protecting your pet while you are living in the event that you cannot provide proper care. Having a better understanding of wills and trusts can help you make the most informed decision for your specific situation, so it is wise to consult with an experienced estate attorney.
Every pet owner should have a caretaking plan for their animal companions in the event that they pass away or become incapacitated. With some advance planning and forethought, you can enjoy peace of mind knowing that your beloved pets will always have the love, care, and attention they deserve.
Batchelor Brothers Funeral Services offers an array of supportive resources that deliver exceptional peace of mind. If you have questions about caretaking plans for your pet, please contact us anytime.
About Batchelor Brothers Funeral Services: As a leading African American-owned and operated funeral and cremation organization, Batchelor Brothers Funeral Services has provided a ministry of care to thousands of grieving families. We promise to provide our highest level of distinguished service and respect to families who entrust us to honor their loved ones. With two convenient locations serving North and West Philadelphia, it is always our pleasure to be of service. For more information about our funeral, cremation, memorial, and repast services, please visit batchelorbrothers.com.
Previous Posts
When returning to work after a loved one's passing, expect to encounter a complex blend of emotions. Grief is a deeply personal journey, and it's important to remember that there is no right or wr...