Funeral Attire Do's and Don'ts: Six Indispensable Tips Everyone Needs to Know
Thursday, May 19, 2022
If you're planning to attend a funeral or memorial service, you may be wondering about the rules of etiquette—what to say to the bereaved, how to extend condolences, and where to send flowers, for example.
Attire is another consideration that's usually on the minds of funeral guests. First and foremost, it is essential to choose clothes that respect the occasion and the person who passed on.
Here are six cardinal rules to help you select attire that's appropriate and reverent.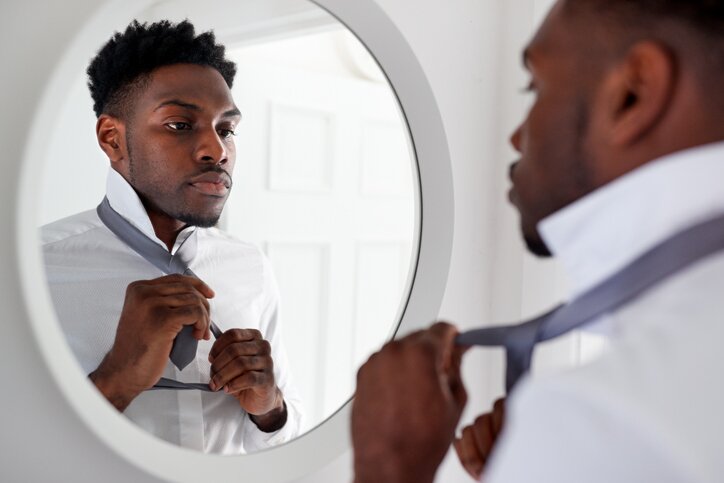 Modesty is always in style.
Ostentatious or revealing clothing should be avoided at all costs. Business attire in deep, subdued tones is always a safe bet for women. Slacks or a skirt with a blouse or sweater, for example, is a good choice. Men may opt for a suit and tie, or a sweater or button-down shirt and dress pants is also appropriate. Avoid flamboyant garb such as sequins, tight pants, revealing dresses, and halter tops.
Select colors carefully.
For funerals and memorial services, black is traditional but it is generally acceptable to wear other subdued tones such as dark blue or grey. Stick with muted colors and inconspicuous patterns. Avoid red, bright pink, orange, yellow, or other bright colors, unless specially requested by the family. White is acceptable for shirts worn under darker jackets or sweaters. In certain cultures and some parts of the American south, white clothing may be worn to symbolize purity and rebirth.
Celebrations of life are generally festive affairs, so somber or dark attire may not be the right fit for these events. You may even be asked to don bright colors or costumes to coordinate with the theme of the ceremony.
Ditch the casual clothing.
Although the dress codes for funeral events have become less formal, particularly for memorial services and celebrations of life, very casual clothing is never acceptable. Save the tee shirts, jeans, shorts, and flip-flops for picnics and ball games.
Play down accessory items.
The way an outfit is accessorized can dramatically impact its total effect. If you wear a black suit with a fiery red tie or a navy dress with a bulky neon scarf, for instance, it can be distracting and draw attention away from the essence of the ceremony. It's best to reserve bright, oversized, or prominent adornments for other occasions.
Consider the weather.
If you will be attending a graveside burial or if the service will be held outdoors, be sure to dress accordingly. For example, if it rained the night before, the cemetery grounds may be damp and muddy. It's wise to wear flat shoes and/or bring a spare pair along in case you need them.
It's better to overdress than underdress.
No one wants to spend hours feeling uncomfortable and conspicuous at a loved one's funeral service. When in doubt, opt for conservative funeral clothing. It is also important to note that customs and traditions may vary greatly depending on the location, family heritage, and place of worship. It is perfectly acceptable to ask a family member if there is preferred attire for the event.
Funerals are about expressing your grief and saying a final goodbye. The love and support you offer the bereaved by being there are far more important than what you wear.
If you need more information about the attire for a funeral, memorial service, or celebration of life, our caring professionals are here to help. Please contact us anytime.
About Batchelor Brothers Funeral Services: As a leading African American-owned and operated funeral and cremation organization, Batchelor Brothers Funeral Services has provided a ministry of care to thousands of grieving families. We promise to provide our highest level of distinguished service and respect to families who entrust us to honor their loved ones. With two convenient locations serving North and West Philadelphia, it is always our pleasure to be of service. For more information about our funeral, cremation, memorial, and repast services, please visit batchelorbrothers.com.
Previous Posts
When returning to work after a loved one's passing, expect to encounter a complex blend of emotions. Grief is a deeply personal journey, and it's important to remember that there is no right or wr...