Family Conflict at the Funeral? Follow These Five Steps to Keep the Peace
Tuesday, August 16, 2022
They say weddings and funerals often bring out the best and the worst in people.
Those who have recently lost a loved one may experience a wide range of emotions such as sadness, anger, and guilt. Mixing prior family conflicts with a stressful situation like planning a funeral can be a recipe for disaster.
To avoid this unfortunate situation, we have compiled some important information to help you keep the peace at your loved one's final farewell.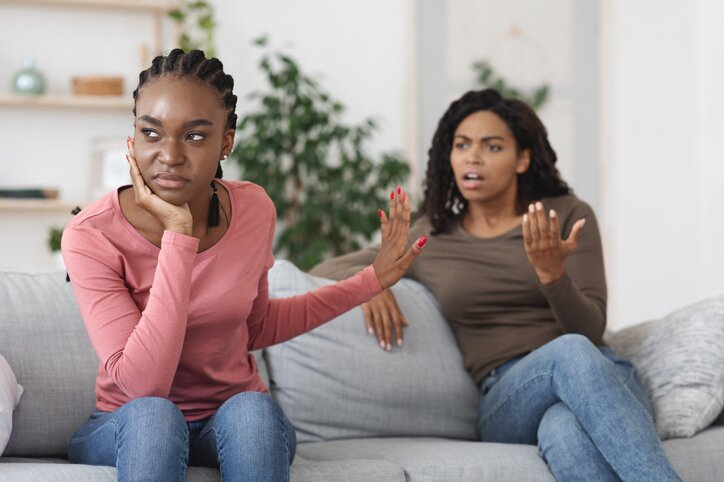 Get to know the common sources of funeral-related family conflict.
The task of making funeral arrangements is complex, and it's unlikely that everyone will agree on the details, especially if there are no plans in place and decisions must be made quickly. Discord that may have lurked in the background for years can come to the surface at this trying time. Common culprits include:
Money: Who's responsible for paying the funeral and burial costs?
Burial or cremation: Where should the departed be buried, or what will be done with the ashes?
Service details: Which type of service should be held: a traditional funeral, a memorial service, or a celebration of life? When and where should it take place?
Obituary: Who will write the obituary? What information should be included?
Grief expressions: Some relatives may feel that a family member is not sufficiently bereaved or is not expressing it in the 'right way.'
Religious and cultural values: Which religious or cultural elements should be included in the funeral? Who makes these decisions?
Take steps to minimize the drama.
Stay focused on planning a meaningful funeral that honors the life of your loved one. You can tamp down the family strife by following these five rules:
Agree to disagree
As you enter the arrangement process, it's important to realize that there probably won't be unanimous agreement about every element. If discussions get heated, take a step back and consider the big picture. It's not about getting your way or winning the argument. Your primary goal should be to honor your loved one, so make compromise a priority.
Don't bring up old grudges
Rehashing long-running arguments and dwelling on hurt feelings makes it difficult to plan a meaningful funeral. Family members with unresolved issues should settle their differences after the service is over. There is a time and place for everything, so focus on the present and how to best pay tribute to the departed.
Listen with respect
You may not fully understand or agree with how your relatives express their sorrow, opinions, religious, and/or cultural beliefs, but it is important to listen all the same. Remember that everyone reacts to loss in their own way so try to keep an open mind. Pay attention without interrupting and listen attentively.
Encourage open communication
Did you know more than 125 decisions must be made when a loved one passes on? Make sure those involved in funeral planning can offer their input. Asking for their thoughts and ideas can help everyone feel more connected and supported.
Stay positive
Even if friction erupts, try to maintain a positive frame of mind. Do your best to rise above the negativity and concentrate on paying your last respects to your loved one. Keeping a positive attitude also sets a good example for other family members and can minimize additional conflict once the funeral is over.
Funeral planning is stressful enough without family feuding. Set your differences aside and come together to share a heartfelt final goodbye.
If you have questions about resolving family conflict at the funeral or wish to make arrangements for a loved one, our compassionate funeral directors are here for you. Please contact us anytime.
About Batchelor Brothers Funeral Services: As a leading African American-owned and operated funeral and cremation organization, Batchelor Brothers Funeral Services has provided a ministry of care to thousands of grieving families. We promise to provide our highest level of distinguished service and respect to families who entrust us to honor their loved ones. With two convenient locations serving North and West Philadelphia, it is always our pleasure to be of service. For more information about our funeral, cremation, memorial, repast, and grief counseling services, please visit batchelorbrothers.com.
Previous Posts
When the weather turns frigid and the days grow short, it's a sure sign that cold and flu season is on the way. Winter is around the corner, signaling the battle cry against seasonal illnesses. It...