Eight Simple Steps for Writing and Delivering a Memorable Eulogy
Tuesday, August 16, 2022
If you are delivering the eulogy for a loved one, we are here to help.
It may feel like an overwhelming task, and you may be unsure about the process but sharing a loving tribute to the departed is a great honor. The eulogy serves as a personal tribute, summing up key life events and the many attributes that made the person who passed on so special.
Please read on for eight suggestions that will assist you in creating and delivering a remarkable eulogy.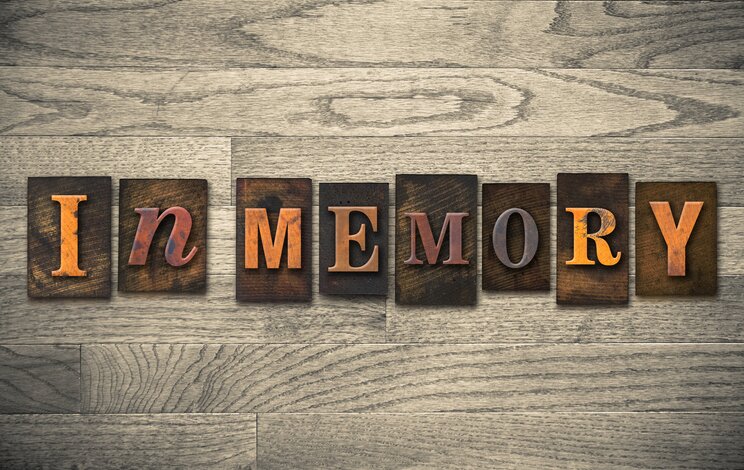 1. Get organized.
Before writing the remembrance speech, brainstorm ideas for points you want to include. Then, compile relevant stories and gather supporting materials. This could include biographical information about the departed, such as their date and place of birth; names of relatives; date of marriage; educational and career information; etc. Incorporate your loved one's life achievements, talents, hobbies, and passions. Also, discuss notable traits and qualities, such as intelligence or quick wit. Think about all of the things that made your loved one exceptional. Organize your ideas by creating an outline and reviewing it to ensure that it follows a logical flow.
2. Weave a spellbinding story.
Audiences tend to connect with interesting tales better than dull facts and figures. Sharing anecdotes during your eulogy will help attendees relate to the departed and give them greater insight into their character. Be sure to reach out to close friends and family members regarding special memories they have of your loved one. They may share some fascinating stories and will appreciate being included.
3. Keep the clock in mind.
A page or two will probably be sufficient to share your fond memories, but it depends on how close you were with the departed and how many accounts you want to share. If you are the only speaker, your tribute could run a bit longer; if there will be several eulogists, it's best to keep it on the shorter side. There's no specific time limit on a eulogy, but remember that it is just one part of the funeral or memorial service.
4. Include an appropriate closing.
The best eulogies end with words of comfort and a final goodbye. You might start this section by talking about the lessons the departed taught you and how they impacted your life. Close the eulogy by saying goodbye to your loved one in a heartfelt, meaningful way.
5. Practice makes perfect.
You may have butterflies in your stomach when you deliver the eulogy. That is perfectly natural and should be expected, even if you are accustomed to public speaking and have good presentation skills. You will feel more confident if you practice your speech beforehand. Read the eulogy aloud to yourself a few times, then read it to a family member or friend to get their constructive feedback.
6. Keep your notes handy.
Have a copy of your speech with you in case your mind goes momentarily blank. Write the notes in large type so you can refer to them easily. Your eulogy will feel more genuine and heartfelt if you don't read it word for word from a piece of paper.
7. Speak slowly and clearly.
Funeral attendees may not know the departed the way you do so they will be listening intently to your remembrance narrative. Although you may be nervous, do your best to speak in an audible, clear voice. This will allow everyone in the audience to join you in reflecting upon the cherished memories you are sharing.
8. Be yourself.
You were chosen to deliver the eulogy because you had a very special relationship with the one who passed on. Let it shine through in your tribute. There is no need to be perfect, so speak with the audience as you would your friends. Be yourself and your speech will come across as genuine, loving, and memorable.
How blessed you are to be chosen for this awesome responsibility! It is a wonderful gift you will surely treasure for many years.
If you are having difficulty finding the right words for a loved one's eulogy, or if you need to make funeral arrangements, we are here for you. Please reach out to us anytime.
About Batchelor Brothers Funeral Services: As a leading African American-owned and operated funeral and cremation organization, Batchelor Brothers Funeral Services has provided a ministry of care to thousands of grieving families. We promise to provide our highest level of distinguished service and respect to families who entrust us to honor their loved ones. With two convenient locations serving North and West Philadelphia, it is always our pleasure to be of service. For more information about our funeral, cremation, memorial, repast, and grief counseling services, please visit batchelorbrothers.com.
Previous Posts
When returning to work after a loved one's passing, expect to encounter a complex blend of emotions. Grief is a deeply personal journey, and it's important to remember that there is no right or wr...