The Protocol for Funeral Processions: Ten Indispensable Facts Every Driver Should Know
Tuesday, September 20, 2022
Funeral processions, also called corteges, are vital elements of the final farewell for the departed.
The person who passed on may not be the Queen of England, but they are still someone's spouse, parent, friend, or child, and they and their family members deserve the utmost respect. Whether you are part of a funeral procession or encounter one, the many rules and protocols can be confusing. Are you allowed to pass? Should you stop at red lights, or can you proceed?
The following article explores ten fundamentals of funeral procession etiquette that everyone should know.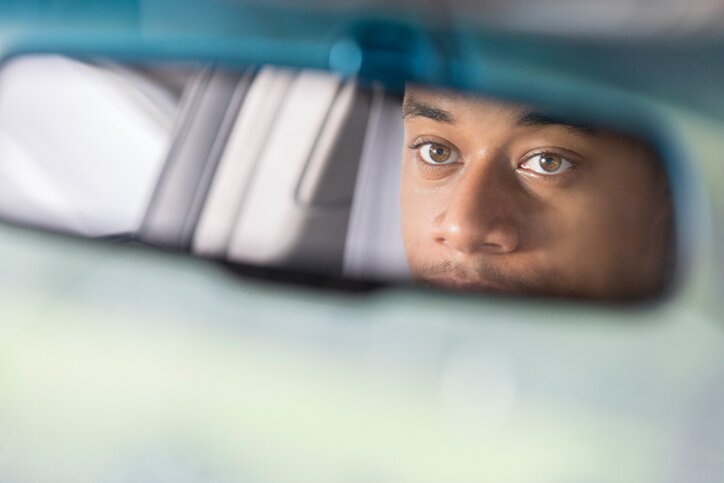 When You Encounter a Funeral Procession
If you come upon a hearse leading a funeral procession while driving, mind your manners. The motor vehicle laws regarding funeral processions vary somewhat from state to state, but common courtesy is always the right way. Follow these five principles:
Do not cut in or tag along. The processional is a solemn ceremonial event reserved for those who have lost a loved one. Interrupting or joining a funeral procession is extremely rude if you are not a participant.
Yield the right of way. Much like the rules for emergency vehicles, you should defer to the funeral procession. Even if the cortege is still in the intersection when your light turns green, wait until it has passed before proceeding.
Pull over. If you are on a secondary road with room on the shoulder, consider pulling to the side and letting the procession pass. This is not required by law, but it is a courteous thing to do.
Watch for the last driver in the procession. This vehicle will be marked with two funeral flags and is required to have its flashing hazard lights on to indicate where the procession ends.
Always be respectful. Never honk your horn, yell, crank up the radio, rev your engine, or show any other signs of aggression towards a funeral procession.
When You are In a Funeral Procession
After the funeral service, the officiant, casket, and family will exit first. The casket is then placed in the hearse, which will lead the procession. Family members follow the hearse and the remaining mourners follow the family. Follow these five rules if you are a participant:
Turn on your headlights. This lets other drivers know that you are part of the procession. Most funeral homes will also provide a magnetic sign or flag for your vehicle to denote your participation.
Stay in line. Remain as close as safely possible to the car in front of you. This prevents other vehicles on the road from interrupting the procession.
Drive slowly. Most funeral processions go below the posted speed limit and no more than 55 mph on the highway.
Funeral processions have the right of way. In most states, the lead vehicle of a funeral procession must observe all traffic signals and signs. Once it enters an intersection, however, the rest of the funeral procession should follow without stopping. That means if you are in a processional, you should not stop for lights or stop signs unless there is an emergency.
Maintain reverence at all times. Do not honk your horn, make angry gestures, use your cell phone, or blast loud music while engaging in this solemn event.
The funeral procession is a respected tradition that can bring great comfort to those saying their final goodbyes. If you have questions about funeral processions or need to make funeral arrangements, please contact our caring professionals anytime.
About Batchelor Brothers Funeral Services: As a leading African American-owned and operated funeral and cremation organization, Batchelor Brothers Funeral Services has provided a ministry of care to thousands of grieving families. We promise to provide our highest level of distinguished service and respect to families who entrust us to honor their loved ones. With two convenient locations serving North and West Philadelphia, it is always our pleasure to be of service. For more information about our funeral, cremation, memorial, repast, and grief counseling services, please visit batchelorbrothers.com.
Previous Posts
When the weather turns frigid and the days grow short, it's a sure sign that cold and flu season is on the way. Winter is around the corner, signaling the battle cry against seasonal illnesses. It...