Four Essential Things to Know When a Death Occurs Away from Home or Out of Town
Tuesday, November 29, 2022
When a death occurs away from home or out of town, knowing what to do can greatly ease the burden for you and your loved ones.
Today, people spend significant time away from their homes for vacations, special events, and family gatherings. When a loved one passes away while traveling, it can create a complicated and very stressful situation. Knowing the steps to take can ease the burden for those responsible for making funeral arrangements.
Please read on for some important information regarding the actions you should take when a death occurs away from home or out of town.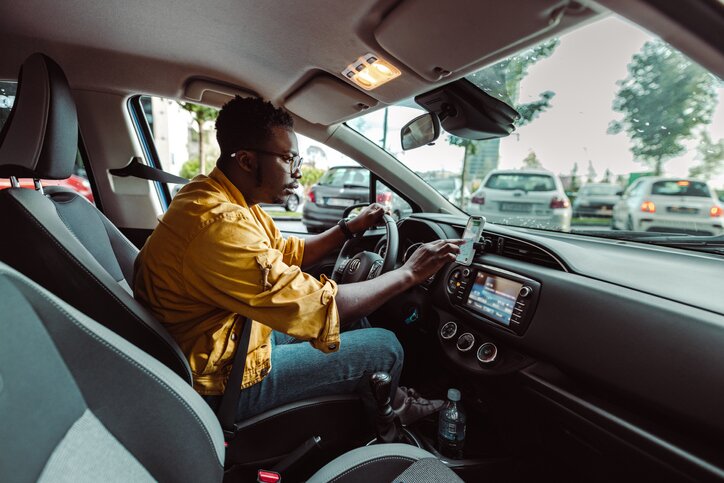 1. Reach out to the funeral home where the funeral will take place.
No matter where or when your loved one passes, it's important to contact your hometown funeral home immediately. As trained professionals in after-care processes, they will be able to give you valuable support, advice, and assistance. They will make the necessary arrangements and handle transportation and any travel authorizations so you and your family can be spared additional worry. Acting as your trusted advisor, they will also work with funeral professionals in the location of the death to coordinate the required services.
2. Unnecessary expenses can often be avoided.
When a loss occurs away from home, it is often necessary to make arrangements for the transportation of the body to another location for burial. This can create the possibility of redundancy of services and may lead to additional expenses. The amount depends largely on the circumstances, the services requested, and applicable laws. For instance, if the body can be transported by land from the funeral home or mortuary, the cost may be nominal. If the deceased is transported across state lines, however, some states require the body to be embalmed for transport. And if the distance is great, the deceased may need to be transported by air, which can be costly. Your funeral home staff is trained on the applicable laws and regulations and will assist you in making arrangements that suit your needs, comply with pertinent laws, and keep costs down whenever possible.
3. Leave the complexities of after-care coordination to your funeral provider.
Passing away in a distant location creates additional requirements and intricacies. Your caring funeral professionals are knowledgeable of these nuances and can provide the necessary support you need. They will assist with:
Preparation and transfer of the departed back to their home location
Supplying an approved transportation container
Coordinating the documents and permits required in the city where the death occurred
Arranging for airline transportation and proper shipping, if necessary
Arranging for cremation where the death occurred and transportation of the cremated remains back to the home location, if necessary
​
4. Contact the U.S. Embassy if the death occurred abroad.
When someone passes on while traveling internationally, the U.S. Embassy is a valuable resource. An embassy official in the country where the death occurred will then contact the State Department in Washington, D.C to notify the next of kin. It will be necessary to contact a funeral provider in the foreign location to assist you, in addition to your hometown funeral home, to coordinate all of the necessary services, transfers, and activities. This is a lengthy process that can take several weeks and possibly even longer.
It is never easy when a loved one passes but when death occurs away from home or out of town, it can be even more stressful. Our knowledgeable, compassionate funeral directors are always available to provide the care you need. Please contact us anytime.
About Batchelor Brothers Funeral Services: As a leading African American-owned and operated funeral and cremation organization, Batchelor Brothers Funeral Services has provided a ministry of care to thousands of grieving families. We promise to provide our highest level of distinguished service and respect to families who entrust us to honor their loved ones. With two convenient locations serving North and West Philadelphia, it is always our pleasure to be of service. For more information about our funeral, cremation, memorial, repast, and grief counseling services, please visit batchelorbrothers.com.
Previous Posts
When returning to work after a loved one's passing, expect to encounter a complex blend of emotions. Grief is a deeply personal journey, and it's important to remember that there is no right or wr...