Hosting a Reception after the Funeral? Follow These Six Helpful Guidelines
Tuesday, January 17, 2023
Hosting a reception after the funeral of a loved one presents an opportunity to demonstrate your enduring affection.
The funeral reception gives mourners the chance to support each other, share fond memories, and celebrate the life of the one who passed on. There are no hard and fast rules for these gatherings, so it's up to you to decide what your budget can accommodate and what your loved one would have wanted.
Please read on for six pointers to help you organize a beautiful and loving post-funeral reception.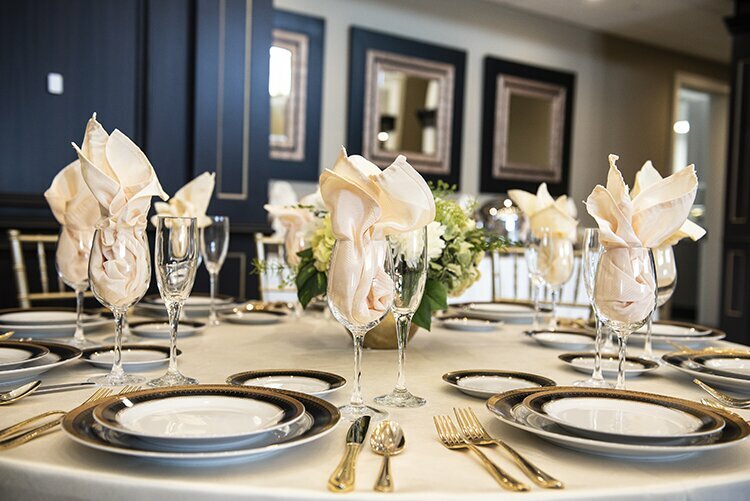 1. Select a venue.
The most common locations for funeral repasts are at the home of a friend or relative, a church banquet hall, or the funeral home's reception site. Local restaurants are also a popular choice. When choosing the venue, consider how many people might attend and the proximity to the funeral home and cemetery, if appropriate. Depending upon the time of year and the weather, local parks or other open-air locations may also be fitting.
2. What should be on the menu?
The type of food and drink you serve will depend on financial considerations, the amount of time you have to prepare, and cultural factors. If a potluck is your preference, it's not uncommon to ask close friends and family members to provide a dish. If you're hosting the reception at a restaurant, consider offering a limited menu or a buffet-style meal. If you're using a caterer, their representatives can help you decide the appropriate amount and type of food for the number of people you expect to attend.
3. Share the reception details with family and friends.
You can announce the reception at the funeral or you can include it in the funeral announcement. Many people choose to call family and friends prior to the funeral service to let them know about the repast. This allows guests to plan accordingly and is especially helpful for those who are traveling a long distance to attend.
4. Personalize the repast.
You can help foster interaction and make the reception more personal by including touches that bring to mind your loved one. Serving fare that was a favorite of the departed is a popular option. Many people choose to create a video tribute that runs in the background during the reception. These are just a few of the ways you can make the funeral reception unique. You can find plenty of inspiring ideas on popular social platforms like Pinterest.
5. Decorate the space.
Create a pleasing ambiance by adding accents to the décor. While funeral flowers are customary, you could also add elements such as photo walls, candles, or sports memorabilia. For a unique twist, ask guests to bring an item that reminds them of your loved one and incorporate these articles as decorations.
6. Don't be afraid to ask for help.
Your friends and family members would probably be delighted to assist you, so feel free to delegate tasks, ask for advice, and share some of the responsibility with others. Don't add more stress to your plate by striving for perfection. The purpose of the repast is to allow those left behind to honor the departed, spend time together, and share favorite memories.
As you organize the reception after the funeral, remember that there are no set rules. Your choices should reflect your budget and personal preferences. There's nothing wrong with keeping it simple. Those attending the repast aren't expecting a sumptuous meal; they are there to support you and pay their respects to the departed.
For additional help planning a repast for your loved one or if you need to make funeral arrangements, we are here to assist you. Please contact our caring professionals anytime.
About Batchelor Brothers Funeral Services: As a leading African American-owned and operated funeral and cremation organization, Batchelor Brothers Funeral Services has provided a ministry of care to thousands of grieving families. We promise to provide our highest level of distinguished service and respect to families who entrust us to honor their loved ones. With two convenient locations serving North and West Philadelphia, it is always our pleasure to be of service. For more information about our funeral, cremation, memorial, repast, and grief counseling services, please visit batchelorbrothers.com.
Previous Posts
When returning to work after a loved one's passing, expect to encounter a complex blend of emotions. Grief is a deeply personal journey, and it's important to remember that there is no right or wr...