Coffin or Casket? Six Considerations to Help you Choose the Right Memorial Product
Wednesday, January 18, 2023
The choice of a coffin or casket should not be taken lightly. While these terms are often used interchangeably, they have some notable differences.
Caskets and coffins both serve as burial containers that hold the body of the departed. They are quite different in their appearance and other aspects, so it's wise to learn about your options before making a selection.
In this article, we will explore six unique aspects of these vessels to help you determine whether a coffin or casket is best for your needs.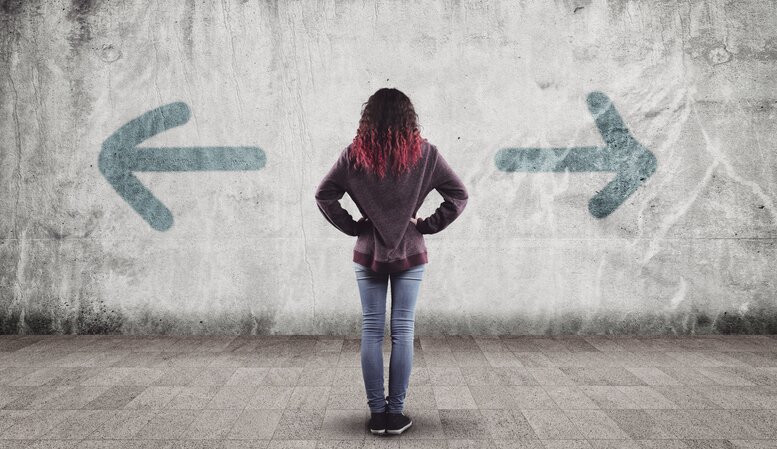 In the United States, caskets have gained widespread acceptance.
They are the more popular choice today but that wasn't always the case. During the 18th and 19th centuries, the American funerary trade grew quickly. During that time, the casket was introduced for viewings and burials, essentially replacing the basic coffin. The rectangular box shape of the casket is more decorative than the coffin and is meant to ease the mourning process. The display of the departed within the casket is much like a bed and embalming practices give the appearance of sleep. Today, caskets are the standard choice and are more widely available than coffins.
Caskets and coffins have six primary differences:
1. Shape
Coffins and caskets are configured differently. Coffins have six sides. They are tapered at the head and feet, and they are wider at the shoulders. Caskets are rectangular and have four sides. They also have long rails along the sides to make transportation by pallbearers easier.
2. Lids
Caskets have hinged, dome-shaped lids that can swing up to reveal a portion of the departed or their entire body. Coffins have flat lids that are completely removable and are not attached by hinges.
3. Price
Caskets come in a wide range of prices due to the many variations in their size, materials, motifs, and embellishments. Coffins require less material and have no ornamentation, so they are usually less expensive than caskets. However, because of their unusual shape, a coffin may require additional costs for transportation.
4. Perception
The word 'coffin' often conjures up images of mummies and horror movies. It is a term that has become synonymous with Halloween. The term casket, on the other hand, is dignified and comforting. Caskets are thought of as tranquil final resting places for loved ones.
5. Availability
Most funeral homes in the United States only carry caskets. Coffins can be found for sale online, or they can be handcrafted. If you and your family strongly prefer that your departed loved one be buried in a coffin, be sure to discuss this choice with your funeral director, as they will need to check with the cemetery to ensure that coffins are accepted.
6. Options
Coffins are generally plain wooden or metal containers with little or no ornamentation. Caskets, however, come in an endless array of shapes, sizes, materials, and colors. They may be standard-sized or oversized and can range from simple to very ornate in their embellishments. Caskets are lined with plush interiors to create beautiful, soft resting places.
Selecting memorial products for the departed is an act of great love. If you need assistance choosing the right coffin or casket for a beloved family member, please contact us. It is always our pleasure to serve you.
About Batchelor Brothers Funeral Services: As a leading African American-owned and operated funeral and cremation organization, Batchelor Brothers Funeral Services has provided a ministry of care to thousands of grieving families. We promise to provide our highest level of distinguished service and respect to families who entrust us to honor their loved ones. With two convenient locations serving North and West Philadelphia, it is always our pleasure to be of service. For more information about our funeral, cremation, memorial, repast, and grief counseling services, please visit batchelorbrothers.com.
Previous Posts
When the weather turns frigid and the days grow short, it's a sure sign that cold and flu season is on the way. Winter is around the corner, signaling the battle cry against seasonal illnesses. It...