Black History Month: Six Fascinating Facts Everyone Should Know
Wednesday, February 1, 2023
Black History Month is an important annual celebration of achievements by African Americans.
In the United States, Black History Month is observed in February to recognize the innumerable key contributions made by Black Americans. How much do you know about this significant annual event?
Here are six interesting Black History Month facts even history buffs may not be aware of.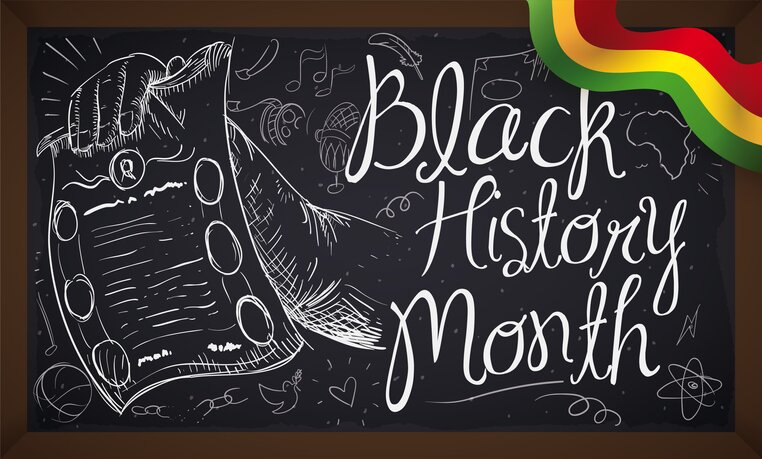 1. It began as Negro History Week.
Carter G. Woodson was an African American historian who graduated with a Ph.D. from Harvard. He sought to designate a time to educate people about Black history and culture. In 1926, he designated the second week of February as Negro History Week and galvanized fellow historians through the Association for the Study of Negro Life and History (ASNLH), which he founded in 1915. In 1973, the organization was renamed The Association for the Study of African American Life and History (ASALH). The ASALH now leads nationwide Black History Month celebrations and establishes its themes.
2. The celebration has been nationally recognized since 1976.
Despite its forerunner, Negro History Week, originating back in 1926, Black History Month as we know it didn't become nationally recognized until the 1970s. Black students and educators at Kent State first celebrated Black History Month in January and February of 1970. For the United States bicentennial, President Gerald Ford first recognized Black History Month, as has every president since.
3. February holds special significance.
Woodson selected February for the Black History celebration in honor of Frederick Douglass and Abraham Lincoln's birth dates. Lincoln is noted for issuing the Emancipation Proclamation, which declared freedom for enslaved Americans held in the Confederacy. Douglass escaped from American slavery in 1838. He became a renowned abolitionist, speaker, and writer.
4. Notable Black Americans are honored throughout the month.
Many Black History Month celebrations feature prominent African Americans such as Madam C.J. Walker, who was the first U.S. woman to become a self-made millionaire; George Washington Carver, who derived nearly 300 products from the peanut; Rosa Parks, who sparked the Montgomery Bus Boycott and galvanized the civil rights movement; and Shirley Chisholm, who was the first African American woman elected to the U.S. House of Representatives. It is also a time to recognize Black Americans who contributed to impactful positive change in the U.S., such as Onesimus, an enslaved African who brought vaccinations to America.
5. The celebration receives support from many national organizations.
A number of national organizations honor Black History Month with commemorative events such as community educational sessions, art gallery productions, and prominent speakers. National Black History Month sponsors include:
The Smithsonian Institution
The United States Holocaust Memorial Museum
The Library of Congress
The National Park Service
6. It is observed around the world, although at different times of the year.
The United States, Canada, and Germany observe Black History Month in February. In the United Kingdom, Ireland, and the Netherlands, it is observed during the month of October.
Black History Month is a time to honor significant African American achievements and unite to create a promising future for all people. If you are seeking additional resources for Black History Month or wish to learn more about the services we provide, please contact our caring professionals anytime.
About Batchelor Brothers Funeral Services: As a leading African American-owned and operated funeral and cremation organization, Batchelor Brothers Funeral Services has provided a ministry of care to thousands of grieving families. We promise to provide our highest level of distinguished service and respect to families who entrust us to honor their loved ones. With two convenient locations serving North and West Philadelphia, it is always our pleasure to be of service. For more information about our funeral, cremation, memorial, repast, and grief counseling services, please visit batchelorbrothers.com.
Previous Posts
When returning to work after a loved one's passing, expect to encounter a complex blend of emotions. Grief is a deeply personal journey, and it's important to remember that there is no right or wr...