Hobbies and Five Other Activities That Can Help Create a Healthier Brain
Saturday, February 18, 2023
Can a healthier brain be as close as your chessboard? The experts say yes.
As we age, the structure of the brain changes, which can adversely affect memory and cognition. It can be challenging to keep the mind sharp, but research has shown that certain activities and habits can help maintain brain health and reduce the risk of cognitive decline.
Here are six ways to sharpen your memory and support a healthier brain.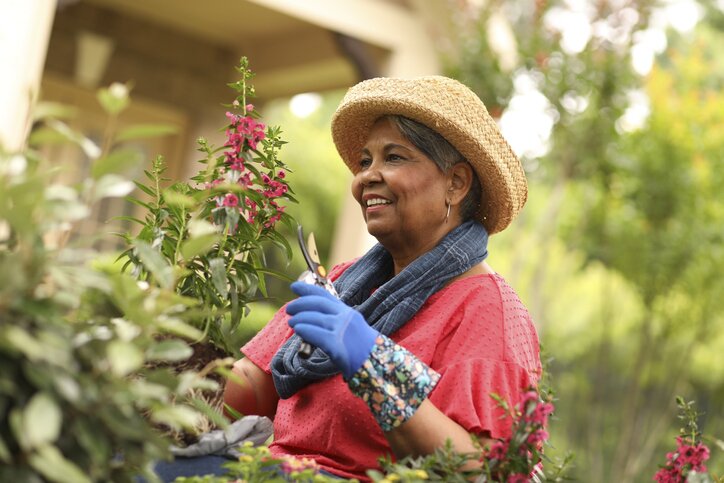 Enjoy a stimulating pastime.
Playing chess or doing a daily crossword can help boost overall cognitive function. Hobbies like these that involve games and puzzles can enhance factors such as processing speed, decision-making ability, and short-term memory. Many of these activities can be found online if you need a virtual partner or want to access a variety of materials. You can play chess or checkers online, for instance, while apps like Words with Friends offer excellent digital options for puzzles and word games.
Learn something new.
Gaining knowledge is a fun way to stimulate the brain. Studies have shown that older adults who picked up a new skill showed greater memory improvement than those who participated in less cognitive-related activities. Is there something you've always wanted to try your hand at? Maybe you'd like to learn how to knit, scrapbook, or play an instrument. Gaining a new skill doesn't have to be difficult or time-consuming. Something as simple as making a new recipe can help build confidence and keep your mind sharp.
Stay socially active.
Participating in social activities and engaging in conversations are good forms of mental stimulation. Keeping in touch with loved ones has the added benefit of keeping your spirits up. Make it a point to spend time with your friends and family or call them on a regular basis if they live far away. You can also research activities offered within your community. Many senior organizations and housing communities offer group fitness classes, book clubs, and gardening groups, for instance. They can be wonderful places to interact with other people who have similar interests.
Practice good sleep habits.
Studies have shown that insufficient sleep increases the likelihood of developing dementia later in life. It is recommended that people over the age of 65 get seven to eight hours of quality shut-eye per night. If you're struggling to fall asleep, try meditation to help you de-stress before bed. Disconnecting from electronic devices and avoiding large evening meals can also be helpful in achieving a better night's rest. If you are experiencing extreme tiredness or persistent insomnia, it's wise to consult with your doctor.
Get moving.
Being physically active keeps your body healthy, resulting in a healthier mind. In fact, recent data has shown that regular aerobic exercise may ward off cognitive decline in older adults who are at increased risk for Alzheimer's. Whether it's going for a walk or participating in a group exercise class, physical activity is important for maximizing brain function and improving overall health.
Eat right.
Following a healthy, balanced diet can support brain health. Fruits and vegetables are excellent choices because they are packed with powerful antioxidants. Leafy greens and berries are especially good options. Additionally, fatty fish like salmon and tuna contain DHA omega-3 fatty acids that help protect the brain and can reduce the risk of developing dementia. Talk with your doctor to determine the best food options for your specific dietary needs.
There's growing evidence that the risk of cognitive decline can be reduced by adopting healthy habits and making smart lifestyle choices. It's never too late, so start practicing these behaviors now and enjoy a healthier brain as you grow older.
Do you want to know more about how to boost brain health and cognition? Our caring staff is available to answer your questions or assist you in locating additional resources. Please contact us anytime.
About Batchelor Brothers Funeral Services: As a leading African American-owned and operated funeral and cremation organization, Batchelor Brothers Funeral Services has provided a ministry of care to thousands of grieving families. We promise to provide our highest level of distinguished service and respect to families who entrust us to honor their loved ones. With two convenient locations serving North and West Philadelphia, it is always our pleasure to be of service. For more information about our funeral, cremation, memorial, repast, and grief counseling services, please visit batchelorbrothers.com.
Previous Posts
When the weather turns frigid and the days grow short, it's a sure sign that cold and flu season is on the way. Winter is around the corner, signaling the battle cry against seasonal illnesses. It...