Four Important Things to Know About the Tax Issues When Losing a Spouse in Pennsylvania
Saturday, March 11, 2023
The tax issues when losing a spouse in Pennsylvania are varied and complex.
Losing a spouse or life partner is challenging on many levels. In addition to the deep emotional grief and personal loss, it also presents a real financial risk to many households. This risk primarily affects women because they are far more likely to be the surviving spouse. Among the financial matters that must be addressed are specific tax implications.
Read on for some helpful information about the tax issues when losing a spouse in Pennsylvania.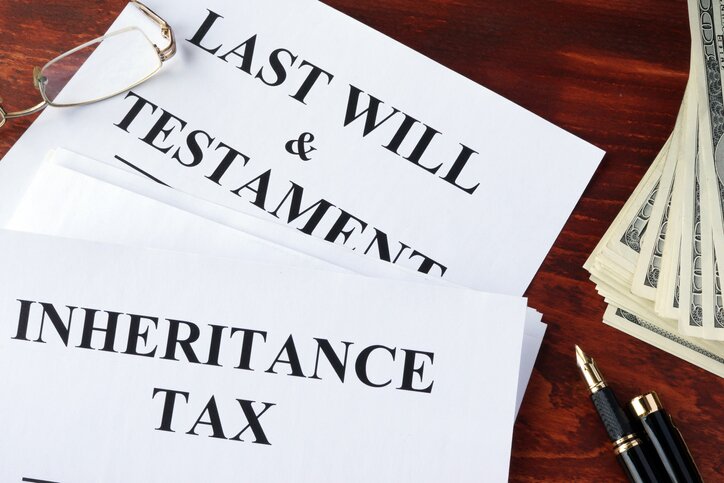 You won't have to pay Federal or state inheritance and estate taxes.
While no federal inheritance tax exists, several states impose inheritance taxes and/or estate taxes. Pennsylvania does not have an estate tax. While it does impose an inheritance tax, surviving spouses are exempt. In addition, surviving spouses are not required to pay federal estate taxes, regardless of the value of the estate, due to the marital deduction that allows the unlimited transfer of assets. This deduction means that surviving spouses can delay paying any estate taxes until their passing.
You may be eligible for higher federal tax deductions for up to three years.
For the year that your spouse passed on, you can still file a joint federal return as long as you did not remarry. The joint return should include all of your income and deductions for the full year but only your spouse's income and deductions until their date of death. For the next two tax years after the year your spouse passed away, you may be able to file as a qualifying widow(er), which provides a higher standard deduction and lower tax rate than filing as a single person. To be eligible, you must not have remarried; you must have a dependent child, adopted child, or stepchild (not a foster child) who lived with you all year; and you must have paid over half the maintenance costs of your home.
Inherited assets get a basis step-up at the Federal level but not at the state level.
If you inherited appreciated capital gains assets like securities or real estate from your spouse, you can increase the federal income tax basis of those assets to reflect their fair market value (FMV) at the time of death. Therefore, when you sell an inherited asset that has received a "basis step-up," you will only owe federal capital gains tax on appreciation that occurred after the date of your spouse's passing. It is important to note that Pennsylvania does not allow a stepped-up basis for property acquired as a surviving spouse.
Inherited retirement accounts still follow required minimum distribution (RMD) rules.
If you inherited your deceased spouse's IRA or other qualified retirement plan account, you must still abide by the RMD rules. The RMD is the amount that must be withdrawn from your investment account(s) each year. Typically, withdrawals from IRAS or retirement accounts are required beginning at age 70½. Roth IRAs are an exception because they do not require withdrawals until after the death of the owner. Pay close attention to your spouse's age when they passed, as well as your own age, because you may be required to take an RMD this year and pay any additional income taxes that result. Failing to meet the RMD requirements often comes with a hefty price tag. Ignoring the rules could result in owing as much as 50% of that money to Uncle Sam. You can avoid these steep penalties by paying close attention to RMDs each year.
As you adjust to your new lifestyle, it is also important to learn about fiscal and tax issues when losing a spouse in Pennsylvania and the rules that may work in your favor. Talk to a qualified financial advisor or tax professional to determine how becoming a widow or widower could impact your financial future.
Losing a spouse can cause deep grief as well as many complex financial issues. Batchelor Brothers Funeral Services is here to answer your questions, provide helpful resources, and offer compassionate care. Please reach out to us anytime.
About Batchelor Brothers Funeral Services: As a leading African American-owned and operated funeral and cremation organization, Batchelor Brothers Funeral Services has provided a ministry of care to thousands of grieving families. We promise to provide our highest level of distinguished service and respect to families who entrust us to honor their loved ones. With two convenient locations serving North and West Philadelphia, it is always our pleasure to be of service. For more information about our funeral, cremation, memorial, repast, and grief counseling services, please visit batchelorbrothers.com.
Previous Posts
When the weather turns frigid and the days grow short, it's a sure sign that cold and flu season is on the way. Winter is around the corner, signaling the battle cry against seasonal illnesses. It...