Saying Goodbye to a Loved One Passing Away is Hard. These Six Things Can Help.
Monday, June 5, 2023
Preparing now to say goodbye can ease your sorrow later.
Saying goodbye to a loved one who is approaching the end of life can feel like an impossible task. You may be surprised to know that there are things you can do to ease the pain of parting. In this article, we have compiled seven helpful tips to bring peace to your final farewells.
Please read on to learn about saying goodbye in a way that will comfort you and your loved one.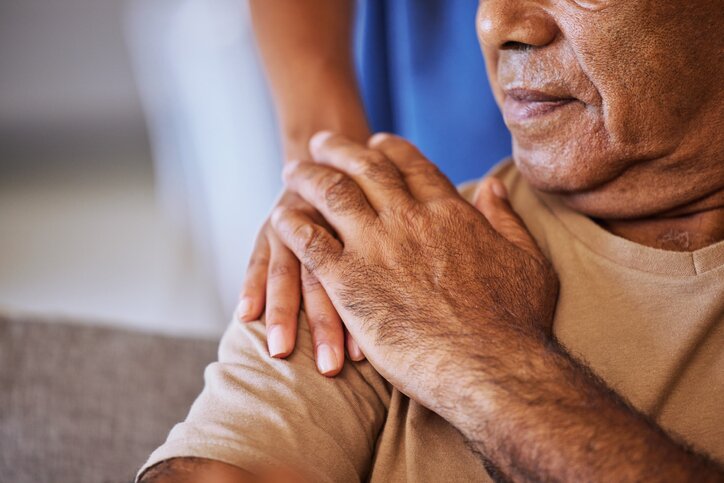 1. Don't procrastinate.
Take time now to think about what you want to say. There are many ways to say goodbye, depending upon the circumstances. Don't put off expressing what's most important because it may be too late.
2. Choose the goodbye language that's right for you.
There are many ways to bid farewell to a dying loved one. Some of the most common goodbyes include:
· "I love you": These three little words are deeply moving and reassuring. Practice saying them until you feel comfortable.
· "I forgive you" or "I'm sorry": These powerful goodbye words can transform you and the person who receives them.
· "Thank you": This is a comforting farewell phrase of gratitude. It honors what made your relationship unique and meaningful.
· "I understand you need to go": While you may never feel comfortable with the fact that your loved one is leaving, you might be able to express your understanding of the situation. Many people in the final stages of life wait for signs of permission from their loved ones before they pass on.
3. Expect waves of many emotions.
You might cry, and that's perfectly OK. Or you may laugh because you can't cry yet. You may experience feelings of anger, confusion, guilt, or frustration. When a loved one is about to pass on, the emotions can vary greatly. They often crop up in an instant, too, so try not to be caught off guard.
4. Being there is what matters.
Sometimes the most heartwarming gestures you can offer do not involve words at all. Just being with your loved one, holding a hand, or giving a gentle hug is a great source of comfort.
5. Offer reassurance.
Saying goodbye is a way to mark the ending point of your journey together. It can also let your loved one know that you will be OK after they pass on. Your words may be an essential gift of peace to someone worried that you may not be able to handle their death.
6. You can't say your goodbyes too soon.
Don't fret too much about the timing of your final farewell. If you say a heartfelt goodbye and have the good fortune to see your loved one again, consider it a wonderful gift. You can't tell someone you love them too often.
Saying goodbye to a loved one who is passing away is a very personal experience. Keep in mind that there is no right or wrong way to go about it. Express what is in your heart and it will put you on the path to peace and healing.
Do you need more information or additional help? The National Hospice and Palliative Care Organization is an excellent resource. Our caring, compassionate funeral directors are available to assist you, as well. Please reach out to us anytime.
About Batchelor Brothers Funeral Services: As a leading African American-owned and operated funeral and cremation organization, Batchelor Brothers Funeral Services has provided a ministry of care to thousands of grieving families. We promise to provide our highest level of distinguished service and respect to families who entrust us to honor their loved ones. With two convenient locations serving North and West Philadelphia, it is always our pleasure to be of service. For more information about our funeral, cremation, memorial, repast, and grief counseling services, please visit batchelorbrothers.com.
Previous Posts
When returning to work after a loved one's passing, expect to encounter a complex blend of emotions. Grief is a deeply personal journey, and it's important to remember that there is no right or wr...