Need Emotional Support During a Time of Loss? Turn to Your Funeral Provider
Monday, June 12, 2023
Losing a loved one is a difficult experience that requires compassionate care and emotional support.
Amid grief, people often struggle with making the necessary arrangements for their loved one's final farewell. Funeral homes play a key role in guiding families through this challenging time by managing essential tasks, providing counseling, and offering much-needed emotional support.
Please read on to learn more about the many ways funeral providers help the bereaved through their journeys and put them on the path to healing.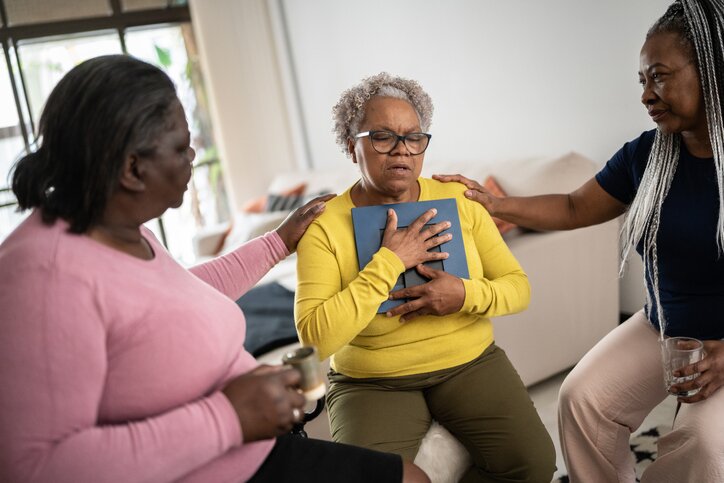 Planning and coordination
There are endless details and logistics associated with end-of-life services. Whether it's a traditional funeral, cremation, memorial event, celebration of life, visitation, graveside burial, or other ceremony, funeral providers orchestrate the many elements of these events. They coordinate with vendors, secure necessary paperwork and permits, and make arrangements for the service, repast, and final disposition of the deceased. The passing of a loved one also requires that many documents be filed and the funeral home is there to assist with these tasks. They prepare and file requests for the death certificate, as well as benefits requests for Social Security, life insurance, and veterans, as appropriate.
Customization and personalization
Funeral providers work closely with families to ensure that the service reflects the unique personality and preferences of their departed loved one. A wide variety of options for personalization is available, such as customized caskets, urns, and an array of memorial items. Funeral directors also offer guidance to help families select funeral elements that respond to the special qualities and wishes of the departed. This may include special musical selections, meaningful readings, or themed elements, for example.
Grief resources and aftercare services
Losing a loved one is emotionally, physically, and mentally challenging. Funeral directors are trained to provide compassionate support and guidance to grieving families during these trying times. They understand the complexities of grief and are skilled in helping people navigate the emotional journey that comes with loss. Most funeral providers also offer grief and aftercare resources, though the type varies widely. Some offer informational resources for local support groups, grief therapists, and helpful literature, while others have a grief counselor on staff.
Find the right funeral home for your needs
The role of funeral providers in offering compassionate guidance, emotional support, and essential services during times of loss cannot be overstated. That's why it is so crucial to find a funeral home that understands your family's unique needs and offers a range of services and options for customization. By selecting the right provider, you can ensure a meaningful and fitting tribute to your loved one while easing the burden of grief on your family.
Losing a loved one is one of life's most difficult experiences but you do not have to take the journey alone. The caring staff at Batchelor Brothers is here to help you navigate the challenging emotions that often arise after loss. Please reach out to us anytime.
About Batchelor Brothers Funeral Services: As a leading African American-owned and operated funeral and cremation organization, Batchelor Brothers Funeral Services has provided a ministry of care to thousands of grieving families. We promise to provide our highest level of distinguished service and respect to families who entrust us to honor their loved ones. With two convenient locations serving North and West Philadelphia, it is always our pleasure to be of service. For more information about our funeral, cremation, memorial, repast, and grief counseling services, please visit batchelorbrothers.com.
Previous Posts
When returning to work after a loved one's passing, expect to encounter a complex blend of emotions. Grief is a deeply personal journey, and it's important to remember that there is no right or wr...