Get the Facts about "Healthy" Foods: Seven Best (and Worst) Sources of Protein
Tuesday, October 31, 2023
Whether you're a fitness enthusiast or just seeking a healthier lifestyle, understanding the wide array of sources of protein is key to achieving your goals.
Protein is the unsung hero of a healthy diet. It's the building block of muscles, a crucial player in our immune systems, and a key element in overall health. However, some sources of protein are more beneficial than others. While some pack a powerful punch of essential nutrients, others can actually be detrimental.
At Batchelor Brothers Funeral Services, our goal is to keep our community healthy. In this article, we will explore some great and not-so-great sources of protein to help you make the most informed choices about your diet.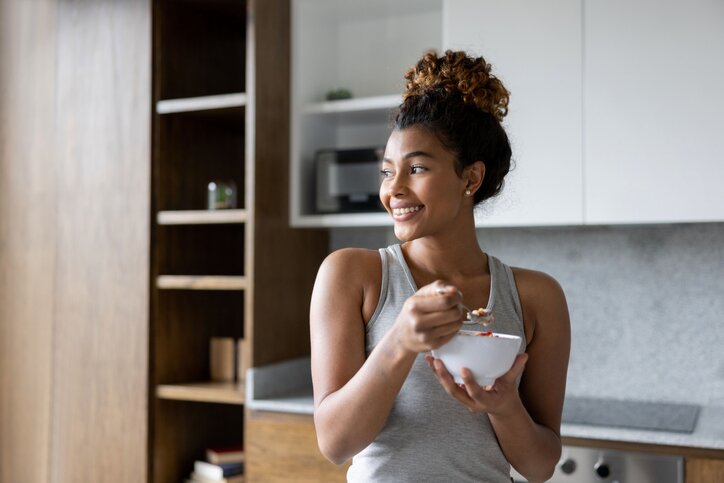 Seven Protein Superstars
1. Lean Meats
Chicken is a lean, mean powerhouse of protein, providing around 30 grams per 3.5-ounce serving. Skinless chicken is low in fat and high in essential amino acids, making it a go-to for muscle builders. Beef is also a protein heavyweight, boasting about 31 grams of protein per 3.5-ounce portion. Opt for the leanest cuts, such as sirloin or tip round, to keep the fat content in check.
2. Greek Yogurt
Creamy, rich, and delicious, Greek yogurt serves up roughly 15 grams of protein per 6-ounce serving. It's also rich in probiotics, which promote good gut health.
3. Tofu
A staple for vegans and vegetarians, tofu offers approximately 15 grams of protein per 3.5-ounce serving. It's tasty, highly versatile, and can be used in a wide variety of dishes and prepared in many ways.
4. Salmon
Not only is salmon rich in omega-3 fatty acids, but it also delivers 25 grams of protein per 3.5-ounce portion. It's a win-win for your heart and muscles.
5. Eggs
Eggs are nature's protein-packed gems, providing about 6 grams of protein per egg. They're also an excellent source of vitamins, minerals, and antioxidants.
6. Lentils
For delicious plant-based protein, look no further than lentils. They offer approximately 9 grams of protein per half-cup serving and are a fantastic source of fiber that aids in digestion and keeps you feeling full and satisfied.
7. Pumpkin Seeds
This delicious protein-rich seed is often overlooked. Also called pepitas, pumpkin seeds are a great source of protein as well as essential minerals like zinc, magnesium, and iron. Roasted and spiced, they make a tasty and nutritious snack.
The Protein Letdowns
1. Protein Bars
Not all protein bars are created equal. Some are glorified candy bars, loaded with added sugars and artificial ingredients. Read the labels carefully and choose bars with natural ingredients and minimal sugars.
2. Processed Meats
Hot dogs, many lunchmeats, bacon, and sausages are fairly high in protein but are often packed with unhealthy fats, sodium, and preservatives. Consume them in moderation or avoid them entirely.
3. Processed Cheese
Individual cheese slices may be tasty and convenient, but they're high in sodium and saturated fats. Choose natural, low-fat cheeses instead.
4. Fried Chicken
While skinless chicken is a protein superstar, the fried version is a calorie bomb loaded with unhealthy fats.
5. Fast Food Burgers
Fast food burgers are heavy on calories, unhealthy fats, and sodium. They do offer some protein, but they come with a host of serious drawbacks.
6. Full-Fat Dairy
While dairy products like cheese and whole milk offer protein, they also contain unhealthy saturated fats. Choose low-fat or fat-free options instead.
7. Sugary Protein Shakes
Pre-made protein shakes can be sugar bombs in disguise. Make your own protein shakes and smoothies with natural ingredients to control the sugar content.
Incorporating a variety of high-quality protein sources into your diet is essential for overall health and well-being. The best sources of protein offer a potent blend of muscle-building amino acids while keeping unhealthy fats, sugars, and additives to a minimum. Make informed choices and your diet can be a source of strength rather than a pitfall for your health.
We hope you found this article helpful and informative. If you need additional health resources or require our assistance in any way, our caring professionals are here for you. Please contact us anytime.
About Batchelor Brothers Funeral Services: As a leading African American-owned and operated funeral and cremation organization, Batchelor Brothers Funeral Services has provided a ministry of care to thousands of grieving families. We promise to provide our highest level of distinguished service and respect to families who entrust us to honor their loved ones. With two convenient locations serving North and West Philadelphia, it is always our pleasure to be of service. For more information about our funeral, cremation, memorial, repast, and grief counseling services, please visit batchelorbrothers.com.
Previous Posts
When the weather turns frigid and the days grow short, it's a sure sign that cold and flu season is on the way. Winter is around the corner, signaling the battle cry against seasonal illnesses. It...