Do You Practice Good Cemetery Etiquette?
Wednesday, September 26, 2018
You probably know that when you visit a cemetery for a funeral, there are guidelines for your behavior. However, there are also etiquette rules to follow when you go to the cemetery later on to visit the grave of your loved one.
To maintain a serene, well-maintained setting that everyone can enjoy, it's a good idea to familiarize yourself with standard cemetery etiquette.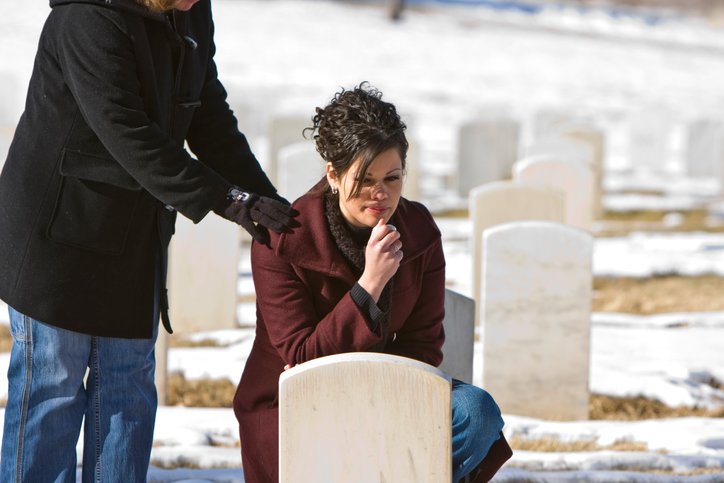 Above all, be respectful. Don't play loud music or raise your voice above a low speaking level. Try not to walk on any burial places and don't take any items from the graves or headstones.
Follow the rules. Most cemeteries are run privately and have their own rules and guidelines. These rules are usually posted near the entrance, along with cemetery hours, so review them before you enter.
Avoid areas with active funerals. This is a very private time for people. Steer clear of any funerals that may be occurring, and don't get in the way of funeral processions. Find an alternate route to your destination.
Photograph the scenery, not the people. Taking pictures of old gravestones or beautiful trees is a great way to spend an afternoon, but make sure you leave any visitors out of them.
Keep a close eye on your children. Teach them the rules of cemetery etiquette and ensure they behave with respect. Climbing on gravestones, running over burial plots, and playing noisy games are big no-no's.
Leash your pets. Before you bring your pets to the cemetery, check to make sure it's permissible. Keep them on a leash at all times and be sure to clean up after them.
Don't litter. This creates extra work for the caretakers and shows disrespect for other families who come to mourn their loved ones. Take your refuse with you when you leave or put it in trash receptacles.
Don't touch gravestones that don't belong to your family. The memorials in cemeteries are erected in honor and remembrance of the deceased. They are also quite expensive and often irreplaceable, so don't sit or lean on them.
Cemeteries are places where tranquility and serenity are the desired norm, and the activities of everyday life should be suspended. A good rule of thumb is to behave in the cemetery as you would in a church. For more information about cemetery etiquette, please reach out to our helpful team members.
About Batchelor Brothers Funeral Services: As a leading African American-owned and operated funeral and cremation organization serving three states, Batchelor Brothers Funeral Services has provided a ministry of care to thousands of grieving families. We promise to provide our highest level of distinguished service and respect to families who entrust us to honor their loved one. In all aspects of the funeral process, we strive to be the absolute best and are honored to help preserve our clients' legacies for future generations. For more information, please call us at 215-549-4700 or visit our website.
Previous Posts
When returning to work after a loved one's passing, expect to encounter a complex blend of emotions. Grief is a deeply personal journey, and it's important to remember that there is no right or wr...