Memorializing our Heroes: Five Benefits of Funeral Services for Veterans
Saturday, November 3, 2018
The personal sacrifices made by the brave men and women in our armed forces can't be overestimated. We deeply appreciate those who have selflessly served our country and we are honored to do our part by caring for military veterans and their families.
If you're planning funeral services for a United States veteran, it's important to be aware of the benefits that may be available to you. While these benefits must be requested through various applications and forms, we have decades of experience planning funerals for veterans and can help with this process. We can also help to ensure that your loved one is honored with a proper military funeral, as well as the personal touches that reflect his or her unique personality.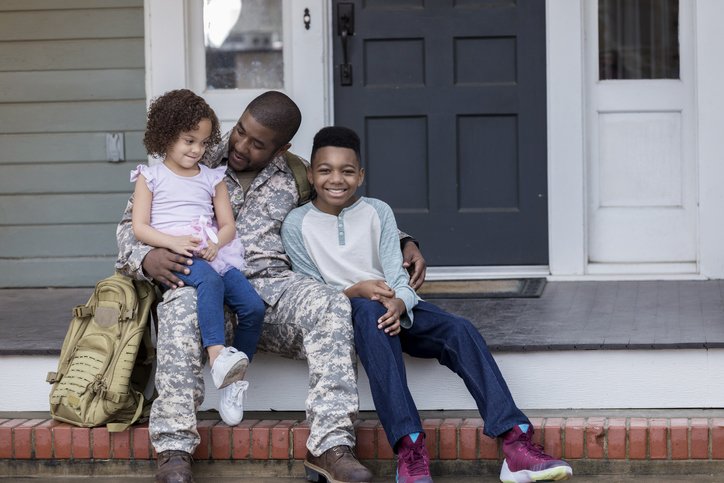 Military funeral honors is a dignified ceremony and final demonstration of gratitude for those who have faithfully served our country. U.S. law mandates the rendering of military funeral honors for an eligible veteran if requested by the family, at no cost, by the Department of Defense. We would be honored to help your family request military funeral honors and ensure the following five benefits are made available to you:
Honor guard detail: All veterans receiving military honors are entitled by law to a minimum of two uniformed members of the Armed Forces as their honor guard detail. At least one of the honor guard members must be from the veteran's service branch.
Folding and presentation of the flag: An esteemed military funeral custom, the folding and presenting of the flag is provided to the families of deceased veterans at no cost. The representative of the veteran's service branch will present the flag to the next of kin or, if none is available, a designated friend.
Playing of "Taps": The playing of "Taps" is a moving and patriotic military funeral tradition. As buglers are becoming increasingly rare, a high-quality recording of "Taps" may be used in lieu of a live performance.
Provision of a headstone or marker: Upon request of the veteran's family, the Veterans Administration will provide a headstone, marker or medallion at no cost. Although the headstone or marker has no cost, it's important to note that there may be a cost associated with placing the tribute if it's done in a private cemetery.
Presidential Memorial Certificate: A Presidential Memorial Certificate (PMC) is an engraved paper certificate, signed by the current president, to honor the memory of honorably discharged deceased veterans. Eligible recipients include the next of kin and loved ones of honorably discharged deceased veterans. More than one certificate may be requested.
These military funeral honors are available to eligible members of the Army, Marines, Navy, Air Force, Coast Guard and National Guard. This includes:
Military members who died while on active duty or in the Selected Reserve
Former military members who served on active duty or in the Selected Reserve and were discharged under other than dishonorable conditions
Former military members who completed at least one term of enlistment or period of initial obligated service in the Selected Reserve and were discharged under other than dishonorable conditions
We take great pride in arranging meaningful and respectful military services to honor our veterans. It is always our privilege to help grieving families through the smallest details and the toughest decisions. To design the perfect patriotic tribute to your loved one, please reach out to our caring, supportive staff.
About Batchelor Brothers Funeral Services: As a leading African American-owned and operated funeral and cremation organization serving three states, Batchelor Brothers Funeral Services has provided a ministry of care to thousands of grieving families. We promise to provide our highest level of distinguished service and respect to families who entrust us to honor their loved one. In all aspects of the funeral process, we strive to be the absolute best and are honored to help preserve our clients' legacies for future generations. For more information, please call us at 215-549-4700 or visit us online at www.batchelorbrothers.com.
Previous Posts
When the weather turns frigid and the days grow short, it's a sure sign that cold and flu season is on the way. Winter is around the corner, signaling the battle cry against seasonal illnesses. It...