Creating Fun New Traditions for Holidays is an Effective Way of Coping with Grief
Wednesday, December 5, 2018
When you're mourning the loss of a loved one, it's not uncommon for the holiday season to lose its joy. At difficult times like these, you may feel like you want to skip your Christmas traditions completely. Whatever your reaction, the most important thing to do is acknowledge things are going to be different. Many people find that starting new holiday customs offer a way to celebrate the life of their loved one while connecting with their friends and family who remain.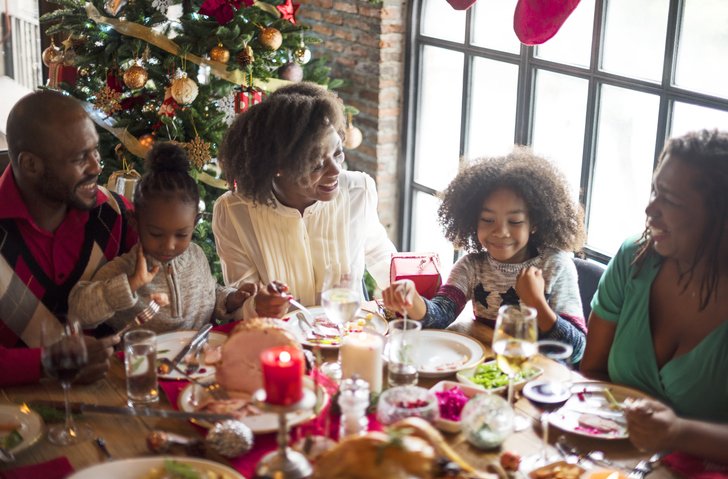 Here are a few suggestions for new holiday traditions you may want to try out this year:
Host a cookie bake. Invite family members and friends over for a holiday themed cookie baking party. Kids love pressing out the shapes and decorating the finished cookies. You can make it easy on yourself by starting with pre-made dough. Be sure to stock up on the icing and sprinkles!
Create a holiday playlist. Whether you're trimming the tree, preparing for a party, or just getting dinner ready, help your family get into the Christmas spirit with a customized holiday playlist. Ask everyone to add their favorites, whether they're classics like "Silent Night" or newer tunes like Mariah Carey's "All I Want for Christmas is You". If you're up to it, include some of your deceased loved one's favorite holiday songs or hymns.
Check out the holiday lights. Pack your family in the car and drive around to see the dazzling displays in your neighborhood or in nearby communities. Make your trip extra-festive by packing hot cocoa or apple cider in insulated sippy cups.
Adopt a holiday tradition from another culture. Christmas is a special time to connect with cultural customs. For example, a simple St. Nicholas Day celebration adds a bit of welcome festivity in the early days of Advent. Celebrate the Feast of St. Nicholas in early December by having your family members leave their shoes by the door and filling them with treats. In Denmark, St. Nicholas Day is celebrated by writing riddles for family members or elaborately wrapping their gifts. In Ireland, a common Christmas Eve tradition is to leave a (battery-operated) candle in the window overnight. No matter your heritage, embracing a tradition is a special way to mark the holidays.
Make a gingerbread house with your family. Kids love building and decorating gingerbread houses, but baking your own gingerbread and constructing the houses can be difficult and time-consuming. Save yourself some trouble by using a pre-made kit that provides you with everything you'll need.
Host a Christmas movie marathon. Does your family love "It's a Wonderful Life" or "Elf"? No matter your tastes, curling up together and watching beloved holiday movies is a fun activity for all generations. What was your loved one's favorite Christmas movie? Be sure to include it in your marathon. Pop some popcorn or order some pizza and make a night of it.
Visit a Christmas tree farm. Christmas tree farms harken memories of a simpler time when families spent time together finding their perfect tree. Begin your own Christmas tradition by visiting a Christmas tree farm in your area and make it a family outing. Many tree farms make the experience extra-festive by having Santa and the elves, reindeer and other farm animals, a Christmas manger, bonfires, gifts, wreaths and refreshment shops on premises. It can be a lot of fun for your entire family!
Gather your friends and family together and go caroling. Send out some festive invitations to entice your fellow singers and plan for some fellowship and tasty refreshments afterward. You might visit nursing homes, hospitals, or those who are homebound. Check with your fellow carolers to see if they have family or friends they'd like to sing for. Be sure to let those you plan to visit know in advance that you're coming. You'll be surprised by how well-received your singing group is, even if you're a bit out of tune!
Create Christmas Eve traditions. Many families open one gift on Christmas Eve, or they let the kids to take a present to bed so they can open it first thing on Christmas morning. Children will also enjoy tracking Santa's progress across the globe on NORAD. Another popular tradition is to read 'Twas the Night Before Christmas at bedtime.
Start a 'giving-back' holiday tradition. One of the best ways to get in the spirit when you don't feel the cheer you usually do is to do good for others. There are so many ways you can make the holiday season brighter for those in need. Consider volunteering your time as a family at a soup kitchen or a food bank that hands out food to families in need. Or you could start a canned food drive in your neighborhood or at your child's school. Ask neighbors to donate canned and non-perishable foods, and then donate them to a food bank. Coats, gloves and hats are always in need at this time of year, so go through your closets and donate your gently used outerwear to a local shelter. Love to bake? Deliver cookies and treats to your local fire station, police department, or staff at an area hospital. After all, they'll be working through the holiday.
Because holiday traditions hold great value to families, changing them can be a difficult task. We hope these ideas help to make your healing process a little easier. If you need additional information or help coping with grief during the holidyays, please reach out to our caring, supportive team.
About Batchelor Brothers Funeral Services: As a leading African American-owned and operated funeral and cremation organization serving three states, Batchelor Brothers Funeral Services has provided a ministry of care to thousands of grieving families. We promise to provide our highest level of distinguished service and respect to families who entrust us to honor their loved one. In all aspects of the funeral process, we strive to be the absolute best and are honored to help preserve our clients' legacies for future generations. For more information, please call us at 215-549-4700 or visit us online at www.batchelorbrothers.com.
Previous Posts
When returning to work after a loved one's passing, expect to encounter a complex blend of emotions. Grief is a deeply personal journey, and it's important to remember that there is no right or wr...