Safe and Sound: What Every Senior Should Know About Home Safety
Sunday, February 24, 2019
The global population is rapidly becoming dominated by senior citizens. By the year 2050, the senior population in the United States is expected to rise from 48 million to an astonishing 88 million. Worldwide, those aged 80 and above are expected to triple from 126.5 million to 446.6 million. While these statistics show unprecedented growth in this demographic, it comes with its share of disadvantages.
Unfortunately, many of those who reach this stage of their lives face mental and physical challenges. The tasks that come with everyday living and situations that were once easy to manage often become trying—and even hazardous—to many seniors. Getting out of bed in the morning can be difficult, taking a shower brings with it the risk of slipping, and going down the stairs presents a potential fall.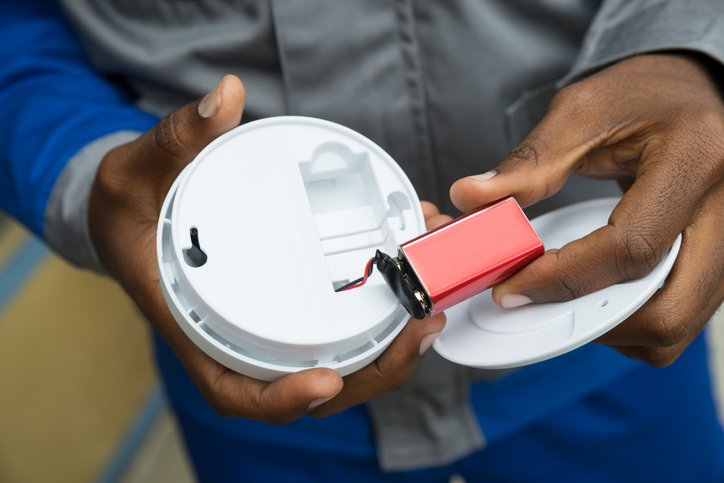 Doing everything necessary to create a safer home environment for our aging loved ones is of greater importance than ever before. While no living space can be made 100% injury-proof, there are many preventive measures that can be implemented to greatly improve its safety. Read on for some valuable home safety tips for seniors that can give you and your aging loved ones peace of mind.
Take measures to fall-proof the home. Place hand rails and grab bars in the most frequently-used rooms, such as the kitchen, bedroom and bathroom. If there are stairs in the home, install banisters on both sides for added security. Remove any clutter from the floors and steps. Get rid of any throw rugs or rugs that don't lie flat, secure loose carpets, and install non-slip mats throughout the house.
Keep things accessible. Climbing to get to items in high or hard to reach places is a common cause of falls. Store your loved one's most-used items so that they are handy and easy to reach. Round knobs often pose challenges for those with arthritis and declining strength. A simple switch to lever-style knobs on doors and cabinets can improve accessibility.
Avoid spills and burns. To avoid spills and burns, pot handles should never be left pointing outward on stoves. If possible, the elderly should avoid stove altogether. Microwave ovens are a safer option for seniors who still prepare their own meals, as they don't generate the amount of heat that a stove or oven does.
Keep hallways and rooms well-lit. Many seniors are subject to declining vision and can't see clearly, particularly in dimly lit spaces. Use maximum allowable wattage in light fixtures throughout the home and install additional lamps if necessary. Place nightlights with dusk-to-dawn auto-sensors in bedrooms, bathrooms and hallways.
Create a system for medication. Most seniors take prescription drugs and many take multiple doses a day. It's important that there's a clear system in place for marking and dispensing medicines to avoid any confusion that can result in missed doses or overdoses. A compartmentalized pill box that contains morning, afternoon and evening doses for each day of the week is one way to help sort and identify medications. An automatic medication dispenser is even better, as it virtually eliminates potential medication mistakes.
Subscribe to a medical alert system. These alert systems are among the most popular methods of monitoring senior safety at home and providing assistance in the event of a health crisis, accident or emergency. Small wearable devices immediately connect seniors to emergency medical technicians or certified operators who initiate a rapid response so that a catastrophe can be averted.
Checking in with your aging parent or loved one on a daily basis and making frequent visits are good ways to ensure their safety and put your mind at ease. Would you like more safety tips for seniors? Our knowledgeable staff is always happy to assist. Please contact us anytime.
About Batchelor Brothers Funeral Services: As a leading African American-owned and operated funeral and cremation organization serving three states, Batchelor Brothers Funeral Services has provided a ministry of care to thousands of grieving families. We promise to provide our highest level of distinguished service and respect to families who entrust us to honor their loved one. In all aspects of the funeral process, we strive to be the absolute best and are honored to help preserve our clients' legacies for future generations. For more information, please call us at 215-549-4700 or visit our website.
Previous Posts
When returning to work after a loved one's passing, expect to encounter a complex blend of emotions. Grief is a deeply personal journey, and it's important to remember that there is no right or wr...