How to Choose the Right Assisted Living Facility
Sunday, March 24, 2019
There are currently more than 51,000 assisted living facilities in the United States. While they generally serve the same population and support the same housing goals, they vary widely by size, culture, cost, and the quality of care they offer.
Of course, you want to ensure that your loved one is well cared for and that the environment suits his or her personality. The sheer number of options available can make choosing an assisted living residence even more challenging. So where do you begin?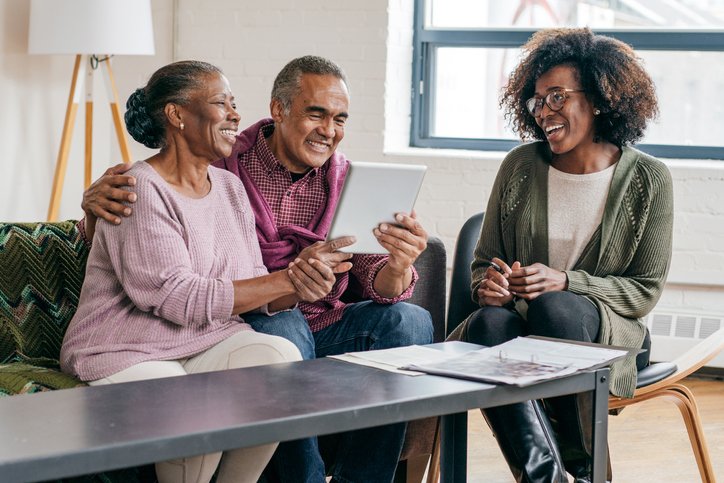 Here are eight important factors to consider when you're searching for an assisted living community for your aging loved one:
The staff: Having confidence in the community's staff members is critically important. Be sure to observe staff members interacting with current residents on several occasions. Are they caring and friendly? Do they listen attentively? Learn about the staffing system, as well. How many people are involved in residents' care and what are their roles? An introduction to the management team will help you to better understand the operations and culture of the facility.
Cost: Affordability is often the make or break factor when it comes to the choice of an assisted living residence. Because Medicare doesn't cover assisted living or long term care, most residents pay through personal finances, using their savings, long term care insurance, home equity life insurance, benefits for veterans or some combination of resources. Facilities differ in how you pay for them, too. They may charge an upfront cost, monthly rent, a la carte services, or a tiered system. Narrow down your options to those you can afford, and then evaluate them the same way you would regardless of cost.
Resident to staff ratio: As you evaluate care options for your loved one, it's important to understand resident to caregiver ratios and what they mean. You may be surprised to learn that staffing requirements aren't determined by the state or any governing board, but by each assisted living facility itself. The lack of an established standard in this area is one of the reasons why the quality of seniors' experiences with assisted living varies so widely. A low resident to staff ratio helps to ensure that each resident consistently receives quality attention and care.
Services offered: Most assisted living facilities offer dining services, housekeeping, medication management, and basic wellness programs. More and more communities are taking it up a notch by offering tailored services based on specific health needs that have gained prominence. For instance, nearly 60% of assisted living communities in the U.S. now offer an Alzheimer's disease or dementia program. Almost half offer programs for patients with diabetes, heart issues and depression. Many communities also focus on improving their residents' quality of life by offering activities such as outings, computer classes, art session, and pet therapy.
Cleanliness: Does the community appear to be clean and well-maintained? Pay special attention to corners, windows, and bathrooms. And be sure to follow your nose. If you find smells concentrated in one area, it's most likely an isolated, recent incident. Odors throughout the community indicate a far bigger problem. Ask how often housekeeping is provided and get the details about the types of maintenance available. Don't forget to ask about laundry procedures, as well.
Food and dining: Make sure you and your loved one enjoy a meal at the property you're considering. Not only is it a great way to sample the fare, it also offers the opportunity to meet and interact with some of the residents. Learn about the various menus, dining hours, options, and procedures.
Safety and Security: These important features are the keys to peace of mind for you and your loved one. Make sure that bathrooms are accessible and have grab bars in convenient locations. Inquire about other safety features available in living quarters and throughout the community. Find out how residents can contact staff if they have an emergency and the typical response times. Gain an understanding of staffing patterns and determine who is on-site at all times to assist residents. How does the community assist or manage residents' medication needs? Don't forget to ask specific questions about any other medical needs that might apply to your loved one.
Transitioning to a higher level of care: Everyone graduates through different stages of life, and while it's a big step, assisted living may not be the last one. Some assisted living facilities are part of a larger continuing care retirement community, which allows residents to move to more intensive skilled nursing facilities if they require it. It's smart to think ahead. Consider what requirements your loved one could have in the future and ask the facility how they could be met.
For many older Americans, assisted living has become an increasingly popular alternative to remaining in their homes. If you're searching for ideal assisted living community for a loved and would like more information, we're here to help. Please reach out to our caring team members anytime.
About Batchelor Brothers Funeral Services: As a leading African American-owned and operated funeral and cremation organization serving three states, Batchelor Brothers Funeral Services has provided a ministry of care to thousands of grieving families. We promise to provide our highest level of distinguished service and respect to families who entrust us to honor their loved one. In all aspects of the funeral process, we strive to be the absolute best and are honored to help preserve our clients' legacies for future generations. For more information, please call us at 215-549-4700 or visit our website.
Previous Posts
When the weather turns frigid and the days grow short, it's a sure sign that cold and flu season is on the way. Winter is around the corner, signaling the battle cry against seasonal illnesses. It...