Get to Know the Many Benefits of a Living Memorial
Sunday, June 2, 2019
Saying goodbye to a loved one is never easy. Death can be difficult to accept for both the dying and those closest to them. Homegoings and repasts are invaluable ways to help the living come to terms with a painful loss. Yet, we don't always find a way to help our loved ones feel less alone during their limited time left or get to say what we want to say before they make their final journey home. A certain type of memorial is changing this scenario.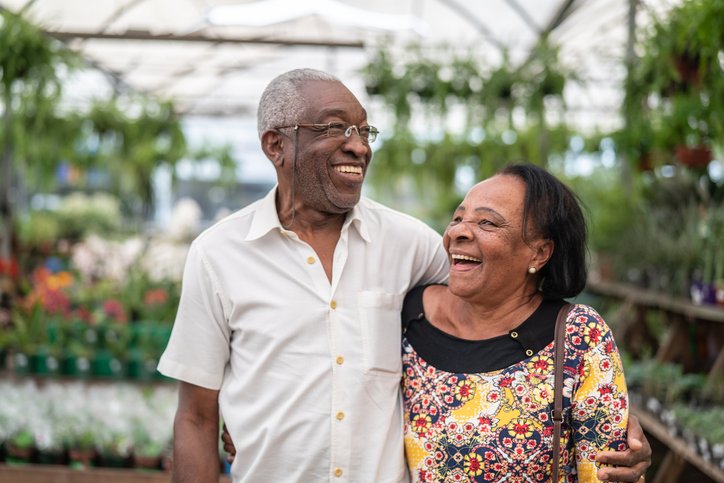 A living memorial, also known as a pre-funeral, offers an inspired way to celebrate your loved one's life while they are still alive. If you are thinking of planning a living memorial for your loved one, take into consideration the points offered below.
Get the OK. Before you begin planning, ask your loved one if he or she desires and is up for a living memorial celebration. Their health, energy level, and amount of time they have left may determine whether or not having a living memorial celebration is a good fit. If a big event is too much, consider scaling it down and hosting a more low-key gathering. A simple get-together with family and close friends still offers the opportunity for those closest to show their love.
Make a guest list. Once you get get the approval from your loved one, create a guest list. Consider who needs to be there and if possible, ask for input from your loved one. Reach out early to family members and friends who may need to make special travel arrangements or schedule adjustments in order to attend. Depending on the formality of the event, you can have elegant invitations designed and mailed or you can simply extend the invite by phone or email.
Secure a location. Begin planning the living memorial celebration as soon as you can. If you plan to invite a large number of guests, go online and contact local public parks, pavilions, church halls, or community spaces to check availability. For smaller gatherings, see if you can host the event in someone's home, backyard, or in the hospice facility. When picking a location, consider that some invitees may need wheelchair access or will be unable to walk for long distances, including the guest of honor.
Emphasize life. For some, the idea of a living memorial may be difficult to accept or off-putting. They may be in denial about the impending death or have well-honed beliefs about how death and dying should be approached. You may also encounter mixed emotions if the living memorial will occur in place of a traditional homegoing and repast. To avoid dissent, frame the event as a celebration of life, where the one being honored gets to be present. Ask guests to think of anecdotes and to locate photographs of the family and the guest of honor. Much like we celebrate other life milestones, such as birthdays and anniversaries, the end of one's life is also special and deserving of recognition.
Borrow talents. Do you have a natural-born emcee in the family? Is there a friend who can design invitations? Ask your friends and relatives to contribute a special talent to the event. Have everyone bring their favorite potluck dish. These personal touches are cost-effective and allow everyone to add to the celebration. Your loved one will feel cherished as they witness the time and thought that went into each person's gift.
Turn up the music. Music has a way of setting the mood and tone for a gathering. Choose music favored by your loved one or one that is suitable for a party. The event can have religious tones and include gospel music and favorite hymns, or include music you'd have at a typical family gathering. You can create a playlist or assign someone to manage the music. If friends or family in attendance are gifted singers or musicians, be sure to tap into their talents.
Make it personal. Make the event as unique as your loved one! Get creative with the theme. If he or she is a football fan, consider decorating the room with balloons in their favorite team's colors. Are they an avid reader? Request that guests to bring a favorite book for decoration and then donate them to a local shelter or library. Ask friends and families to come prepared with a poem, prayer, favorite Bible verse, or anecdote involving the guest of honor. Whatever your loved one is passionate about, make it part of the celebration.
Plant seeds. We've discussed dedicating a memorial tree in honor of your loved one in prior articles, but you can also provide a packet of durable perennial flower seeds to each guest to sow after the event. The guest of honor may feel comforted with the symbolism that, even in death, there is also life and remembrance. If your family member is active in their church or community, find out if you can plant the seeds in a place where he or she enjoyed spending time.
Just as your loved one is unique, no two living memorials will be the same. If you need ideas for creating a meaningful living memorial for your loved one or wish to discuss other ways to make your loved one's end-of-life gathering more meaningful, feel free to contact us. We'd be pleased to assist you.
About Batchelor Brothers Funeral Services: As a leading African American-owned and operated funeral and cremation organization serving three states, Batchelor Brothers Funeral Services has provided a ministry of care to thousands of grieving families. We promise to provide our highest level of distinguished service and respect to families who entrust us to honor their loved one. In all aspects of the funeral process, we strive to be the absolute best and are honored to help preserve our clients' legacies for future generations. With three convenient locations serving both North and West Philadelphia, as well as Trenton and Drexel Hill, it is always our pleasure to be of service. Please visit our website for more information.
Previous Posts
When the weather turns frigid and the days grow short, it's a sure sign that cold and flu season is on the way. Winter is around the corner, signaling the battle cry against seasonal illnesses. It...