You Can Live Well on Social Security Alone
Friday, June 21, 2019
Traditionally, financial experts have said that retirees need about $1 million in savings to be comfortable. But in truth, most people approaching retirement simply don't have anything close to that amount saved. According to the Government Accountability Office, the average retirement savings for Americans ages 55-64 is $104,000. And the Federal Reserve reports that 31% have no retirement savings or pension, leaving many seniors to get by largely on their income from Social Security.
If you or a loved one is facing retirement without a huge nest egg in place, you aren't alone. Fortunately, there are a number of smart strategies and valuable resources available to help you live comfortably on a modest retirement income. In the article below, we'll explore some of the best ones.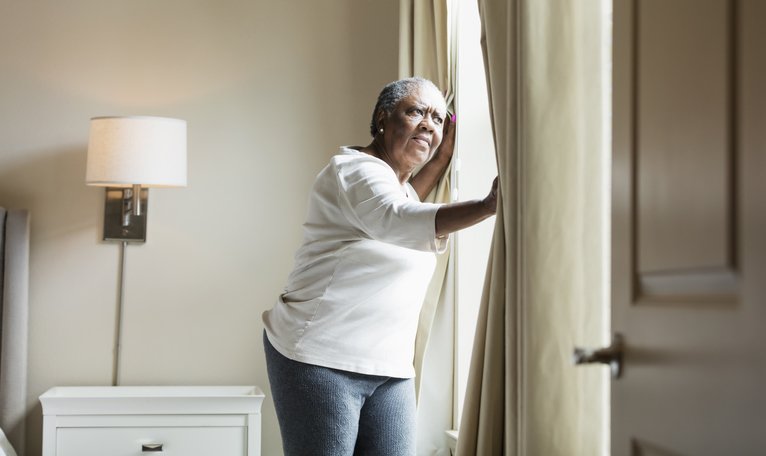 Delay collecting Social Security as long as possible. If you haven't yet claimed your Social Security, the best thing you can do to increase your income is to wait to claim your benefits. The longer you delay taking Social Security up to age 70, the larger your monthly payout will be. If you have reached Full Retirement Age (FRA), which is either age 66 or 67, you can access 100% of your benefits. For each year after that, up to age 70, your benefits increase by 8%. That means you'll enjoy a 32% larger monthly payout at age 70 than you would at age 66. But beware, if you tap those benefits early, they will be reduced based on the number of months you receive them before you reach your full retirement age. For example, if your full retirement age is 66 and you opt to collect at 62, you'll lose approximately 25% of your monthly benefit amount for the rest of your life.
Consider downsizing your home. The Bureau of Labor Statistics estimates that seniors aged 65 to 74 spend approximately one-third of their income on housing each year. Trading in your current home for something smaller can make a significant difference in your monthly spending. Aside from a lower mortgage, you will likely reap the benefits of reduced energy costs and maintenance. Be sure to fully evaluate the numbers before making a big move. Some areas of the country have a much higher cost of living for retirees than others. If the numbers don't work out well in your current town, consider moving to a less expensive locale.
Find out which benefits may be available to you. You may be surprised to learn that there are more than 2,500 benefit programs nationwide designed to help lower-income seniors with expenses related to housing, medication, healthcare, and taxes. For example, free hearing aids and dentures may be available to you. While the resources are there, sometimes you have to know where to look. Doing the legwork on your own can be daunting. The National Council on Aging has created a non-profit website, BenefitsCheckUp, to help in this effort. You can also locate food delivery services, food banks and more on their website.
Take advantage of free and low-cost community resources. Living on your social security income alone doesn't mean that you have to forgo entertainment or cease to have a social life. County libraries offer no-cost access to computers and the internet, as well as free or low-cost rentals of books, DVDs and other media. You may be eligible for a free or discounted wireless or landline phone through the FCC's Lifeline Program so that loved ones are always just a phone call away. If you seek entertainment, your local Department of Parks and Recreation likely offers a wide range of affordable activities, leisure programs, and special events from which to choose.
Have a contingency plan. There may come a time when you or your senior spouse requires assisted care. Nursing homes are not always the best solution, while assisted living communities are costly. Adult day care centers provide a cost-effective alternative for seniors in need of only part-time care outside the home. There, seniors can receive counseling, community support, and medication management assistance, while caregivers receive a much-needed respite. Nonprofit adult day care centers typically accept payment on a sliding scale, so the service could be free depending on your situation and needs. Contact your local Area Agency on Aging for more information on adult day care centers and additional resources for seniors in need.
Continue working on some level. Many people choose to work during retirement, which can help provide a better lifestyle. Part-time work can be ideal for retired seniors who have extra time and flexibility in their schedules. Not all sources of income have to be labor intensive or take a lot of time, either. House sitting, dog walking, and seasonal retail work can provide extra income as well as fulfillment. If you're undecided about which direction to take, visit RetirementJobs.com or browse AARP's Job Search Resources for 50+.
Living on Social Security alone is a challenge, but there are ways to make it easier. If you have questions about retirement or your next stage in life, please feel free to contact us. Our caring team members are always pleased to be of assistance.
About Batchelor Brothers Funeral Services: As a leading African American-owned and operated funeral and cremation organization serving three states, Batchelor Brothers Funeral Services has provided a ministry of care to thousands of grieving families. We promise to provide our highest level of distinguished service and respect to families who entrust us to honor their loved one. In all aspects of the funeral process, we strive to be the absolute best and are honored to help preserve our clients' legacies for future generations. With three convenient locations serving both North and West Philadelphia, as well as Trenton and Drexel Hill, it is always our pleasure to be of service. Please visit our website for more information.
Previous Posts
When the weather turns frigid and the days grow short, it's a sure sign that cold and flu season is on the way. Winter is around the corner, signaling the battle cry against seasonal illnesses. It...