Share More Than Wealth with a Meaningful Legacy Letter
Sunday, July 7, 2019
What do children of millionaires most wish to inherit from their parents? You might be surprised to learn that it's not money.
In a survey by Wells Fargo Private Bank, Generation Z and Millennial children of millionaires said their primarily wish is to gain their parents' values. Regardless of your material estate's size, you too can bequeath your values in the form of a legacy letter. Legacy letters, also called ethical wills, are not legal documents. However, they can be just as significant as your will and living will. Your legacy letter imparts the less tangible assets you gained from your time on earth—your hopes, dreams, and any life lessons you'd like to pass along to future generations.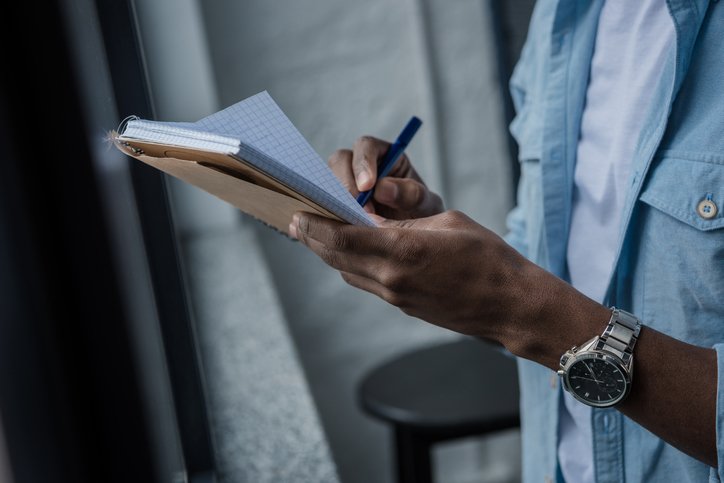 Just start writing. If you have a keyboard, pen and paper, or typewriter, you're ready. If you aren't comfortable with writing, have a trusted family member or friend interview you. This confidant can record the interview with a video or audio device and compose a keepsake document from it. The format isn't important. What matters is that your unique experiences and life discoveries will be available for future generations to learn from and appreciate. Craft your legacy letter in whatever form motivates you to get it done.
Your life is meaningful. You don't need to compete with others' accomplishments. You mean more to your loved ones than any mega-wealthy celebrity or lofty superhero. Don't worry that you haven't achieved enough. Your life lessons and experiences as a child, parent, grandparent, or godparent are extremely valuable to your loved ones. For example, you can reflect on whether you went back to work after having children and how your decision personally affected you. You don't need to be a parent to write a legacy letter, either. You can leave your legacy letter to your friends, neighbors, church, or community,
Keep it positive. Your legacy letter should include both highlights and regrets, but keep in mind that what's in this letter will influence how you're remembered. The spirit of a legacy letter isn't about bashing other persons who may have wronged you in life. Perhaps you can offer them forgiveness in your letter. Acknowledge those you may have overlooked or taken for granted in life and let them know how much they have meant to you. Don't be inauthentic, but try to keep your letter on the positive side. If you have a bad memory to share, try to talk about how it affected you and how you grew from it. Aim to impart lessons and observations from your highs and lows.
Be generous. When it comes to material wealth, there's a limit to how much you can share. With your legacy letter, there is no limit to the number of people whom you can gift your wisdom and thoughts. Include all of your children and grandchildren. Writing a personal message to each person will be extra meaningful. If you can, try not to leave out anyone in your immediate familial circle. If individual messages are too much, you can write a group message to "my grandchildren" and add each of their names after the heading.
Define your values. Decide what your top values are. You can start with a short list that can include items such as spending time with family, loving God, and/or having a strong work ethic. As you write down your values, you'll begin to see how your actions line up with them. If you feel that you're falling short in enacting your values, it's never too late. As long as you're alive, you can work towards living your values. Outline your values as soon as you can, not just when you're sick. When you determine your values, it allows you to live them with intention.
Don't just tell, show. Don't just create a list of values. Think about how you lived your values and continue to do so. If family is important, write about why you began organizing the annual family picnic. Explain why this tradition has meaning and what you have personally gained from it. Talk about the memories and bonds created between family members. If being of service is a value, mention how you raised your grandchild, volunteered at Church, or supported a charity. From the examples, your loved ones will learn ways that they too can live the values that you leave to them.
You don't need wealth to leave behind a meaningful legacy. A legacy letter allows you to impart the intangible and more important things in life: personal stories, revelations, and lessons learned. It's never too late. The sooner you start, the sooner you can live your life with more intention and purpose.
At Batchelor Brothers Funeral Services, our goal is to provide compassionate support to you and your family. Please reach out to us if you would like more information about legacy letters or any other end-of-life need. Our caring team members would be honored to speak with you.
About Batchelor Brothers Funeral Services: As a leading African American-owned and operated funeral and cremation organization serving three states, Batchelor Brothers Funeral Services has provided a ministry of care to thousands of grieving families. We promise to provide our highest level of distinguished service and respect to families who entrust us to honor their loved one. In all aspects of the funeral process, we strive to be the absolute best and are honored to help preserve our clients' legacies for future generations. With three convenient locations serving both North and West Philadelphia, as well as Trenton and Drexel Hill, it is always our pleasure to be of service. Please visit our website for more information.
Previous Posts
When returning to work after a loved one's passing, expect to encounter a complex blend of emotions. Grief is a deeply personal journey, and it's important to remember that there is no right or wr...