The Ins and Outs of the Age-Friendly Health System Movement
Sunday, August 4, 2019
The Age-Friendly Health System is changing what it means to age in America. Self-described by its founders as a "movement to recruit and support entire healthcare systems to focus on the areas of most importance to quality healthcare for older people", it's dedicated to the unique circumstances of the senior population.
Recognizing that older adults typically have more complex and challenging healthcare needs than other age groups, age-friendly health care strives to design high-value care based on what matters most to patients and their families. These factors, such as quality of life, function, and independence, are woven into the tapestry of treatment plans across all settings. From doctor's offices, to hospitals, to long-term care facilities and beyond, age friendly health systems embrace patient-centered care.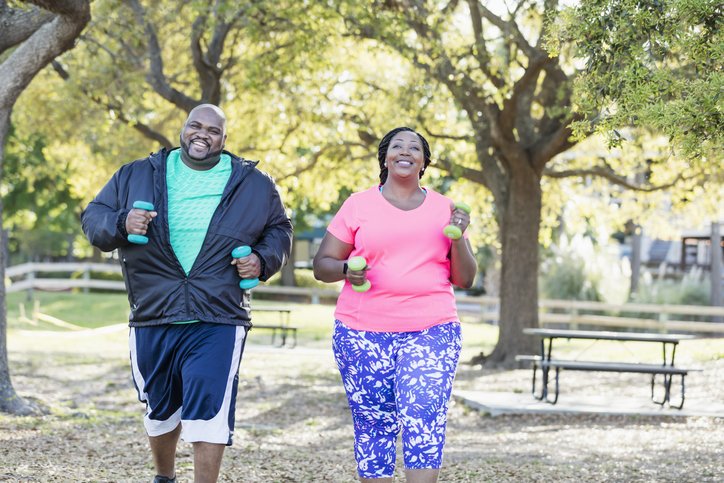 It's high time American health systems underwent a redesign. The country is expected to reach a startling new milestone in 2035. That year, the U.S. Census Bureau projects that older adults will actually edge out children in population size: people over age 65 are expected to number 78.0 million, while children under age 18 will number 76.7 million. America's aging baby boomers are driving this older population surge. As one of the largest generations in our country's history, boomers have long left a substantial imprint on the population. They amplified the number of young people when they were born and augmented the workforce as they became adults. And now, baby boomers are expanding the number of older adults as they age. Starting in 2030, when all boomers will be older than 65, senior Americans will comprise 21% of the population, up from 15% today. Projections indicate that by 2060, one in four Americans will be 65 years or older and the number of people above the age of 85 will triple. With this unprecedented growth in the number of older adults, America will see greater demands for quality healthcare across all settings.
How do age-friendly health systems achieve their goals? Together, the John A. Hartford Foundation and the Institute for Healthcare Improvement founded the Age-Friendly Health Systems Initiative. It emphasizes the importance of hospitals working together with other community-based organizations in providing the best care for older adults. By taking a collective approach to the expert delivery of what geriatrics specialists call the "Five Ms", health care outcomes for the elderly can go from average to excellent:
1. Matters: Knowing and focusing care on the goals that are most important to patients and their families
2. Medication: Getting medications correct, de-escalating therapy when possible, and considering medications as a major area of risk
3. Mobility: Keeping seniors moving, ensuring they can perform essential activities for independence, and working to prevent functional decline
4. Mentation: Preventing, identifying, treating and improving care for patients with depression, dementia and delirium
5. Multi-complexity: Taking a holistic approach to treating multiple health concerns helps patients to better manage a variety of conditions
Incorporating the Five Ms into the culture of the healthcare setting is central to establishing Age Friendly Health Systems. The results include better health outcomes, fewer hospitalizations for older adults, and happier patients.
Embracing necessary transitions in health care settings boosts the power of age-friendly care. As people age, additional help in performing daily tasks is often needed. To get this extra assistance, changes to the existing home may be required, or a move to a new residence that can better respond to these needs may be necessary. This transition can happen for a number of reasons, such as disability or increasing medical needs. For older adults facing these decisions, there are a number of options to consider. Home care, clinics, assisted living residences, and skilled nursing facilities may all be viable settings for the elderly, depending upon patient requirements and preferences. When all of these facilities prescribe to the same fundamental principles of patient-centered geriatrics, they become better equipped to deliver consistent, quality care.
Collaboration is key. Another primary goal of the Age-Friendly Health Systems initiative is to promote greater engagement with community programs. Social programs help older adults remain active and involved in their communities, encourage health preservation through activities, and provide support for family caregivers. By bolstering traditional health care with community support, we can ultimately create health systems that are age-friendly for all of society. From the demands of infants, to the changing health needs that often come with middle age, to the increased requirements of the elderly, health systems can effectively meet the full spectrum of unique patient circumstances when they work in tandem and are focused on the same goals. Look for Age-Friendly Healthcare Systems to grow in scale by 2020 to comprise 20% of all U.S. health systems, with the long-term vision of facilitating improved outcomes for Americans of all ages.
If you have additional questions about the Age-Friendly Health Systems Movement, visit the Institute for Healthcare Improvement at http://www.ihi.org/Engage/Initiatives/Age-Friendly-Health-Systems/Pages/default.aspx. For additional resources or to speak with one of our caring staff members, please contact us. It's always our pleasure to be of assistance.
About Batchelor Brothers Funeral Services: As a leading African American-owned and operated funeral and cremation organization serving three states, Batchelor Brothers Funeral Services has provided a ministry of care to thousands of grieving families. We promise to provide our highest level of distinguished service and respect to families who entrust us to honor their loved one. In all aspects of the funeral process, we strive to be the absolute best and are honored to help preserve our clients' legacies for future generations. With three convenient locations serving both North and West Philadelphia, as well as Trenton and Drexel Hill, it is always our pleasure to be of service. Please visit our website for more information.
Previous Posts
When returning to work after a loved one's passing, expect to encounter a complex blend of emotions. Grief is a deeply personal journey, and it's important to remember that there is no right or wr...